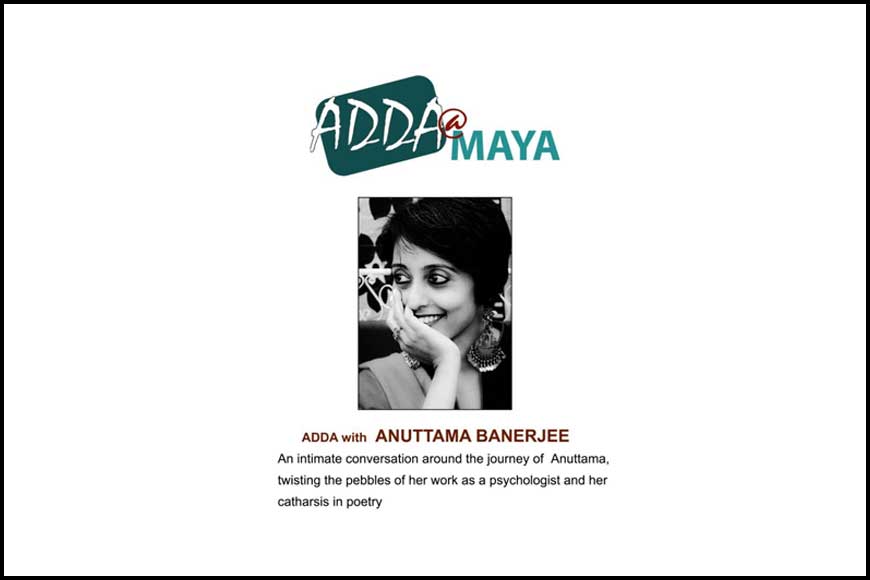 Ever wondered whether the psychologist you go to, for a counselling session, can himself or herself have emotional issues to tide over? Probably not. But you will get to know of the inner conflicts of a mental health expert today as well-known city psychologist Anuttama Banerjee gets into a candid interaction with the audience at MAYA Art Space.
MAYA Art Space has been conducting several such addas reviving the conversational environment of Kolkata, where meaningful exchange of ideas and ideologies make way to new horizons. Anuttama will speak about her emotional journey through which she consciously decided to take up psychology as her subject, despite very few city colleges in her times, where this subject was offered.
She will lay bare her own insecurities and emotions that she too had to fight with. Anuttama writes to get over her own emotions. Poetry is a catharsis for her, that probably brings her personal feelings out in the open. She already has published books and will be reading from them today, to give an idea to the audience that even a psychologist has her own moments of low downs. She will also speak on how she has always struck a balance between her professional requirements and her personal space. So be at MAYA Art Space today to rediscover yourself through a psychologist's feelings.
Address:
MAYA ART SPACE
Mohona, 329 Shanti Pally, Rajdanga
Call: 9836069987