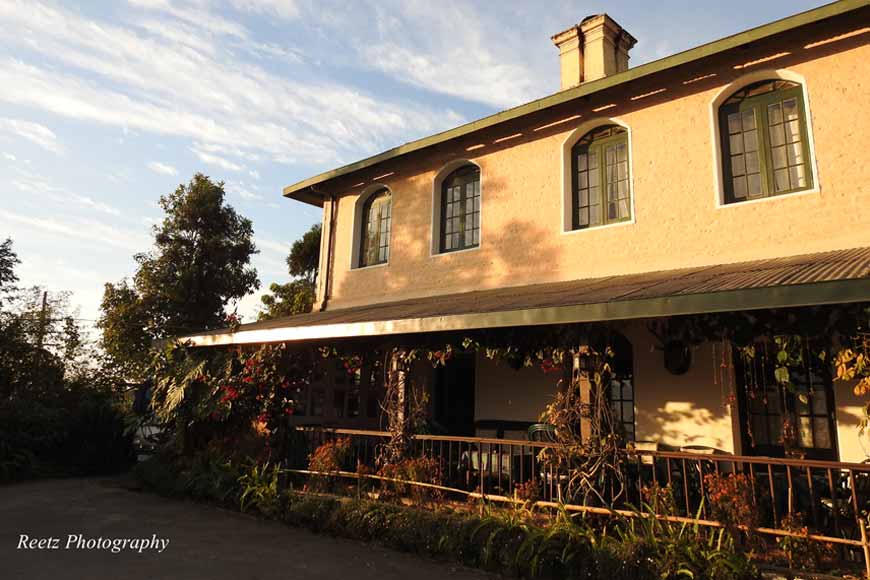 Kalimpong is not just a Land of Orchids, but also of many old mansions built by erstwhile royal princes and kings that still retain their majestic grandeur. One such bungalow is the 'Dinajpur House' on Ringkingpong Road, named after the Maharaja of Dinajpur. Perched on a hill-top, it served as the summer retreat of the royal family since 17th-century. The building still belongs to the Dinajpur royal estate, and a part of it has been opened to tourists as a heritage hotel.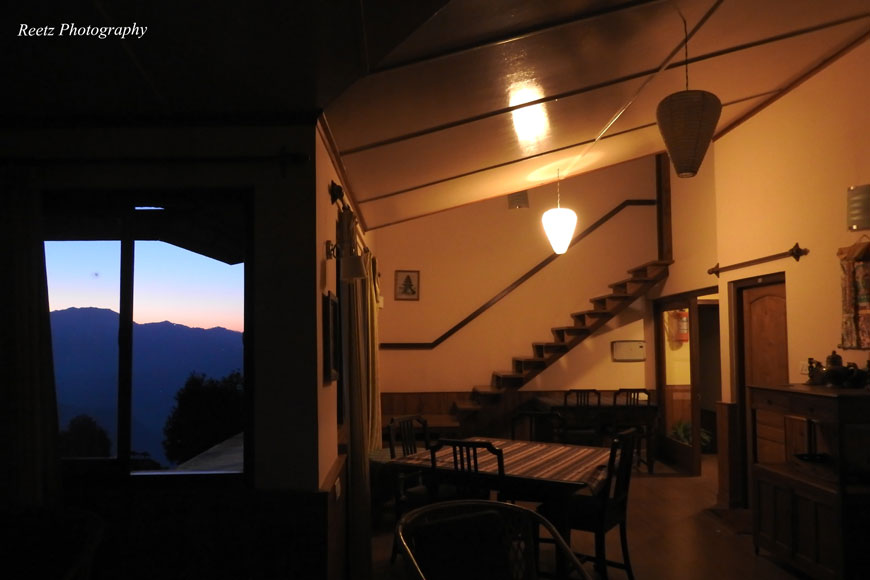 Old wooden decor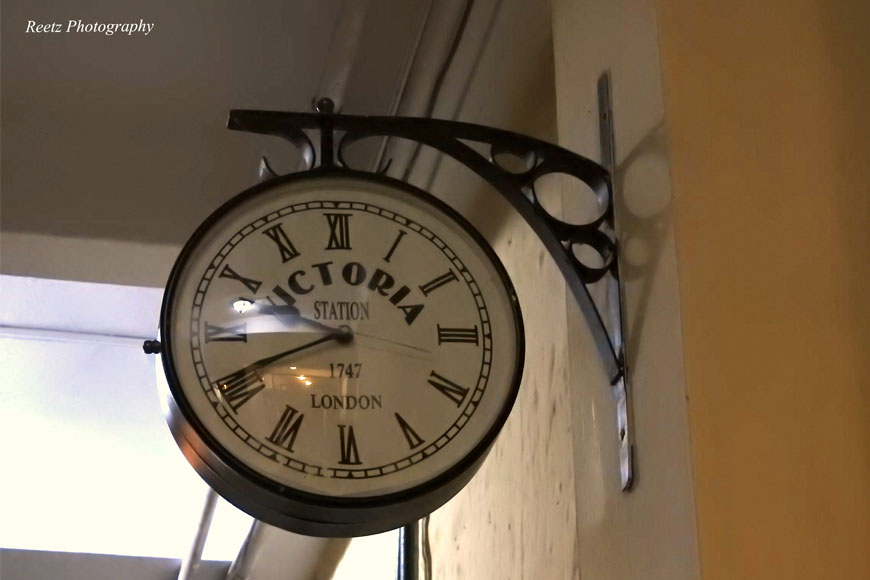 Victorian clock
The palace entrance is beautifully lit and decorated with flowering plants to add a festive touch during Christmas and other festivals. The antique woodworks of the lobby and reception area are noteworthy too. 'Dinajpur House' is strategically positioned around a kilometre above the Kalimpong town, facing north-east, with a panoramic view of the landscape from the main podium. At an altitude of 4,100 feet above sea level, it offers heritage accommodation amidst a spectacular mountain view. At times you will feel you are floating above the clouds.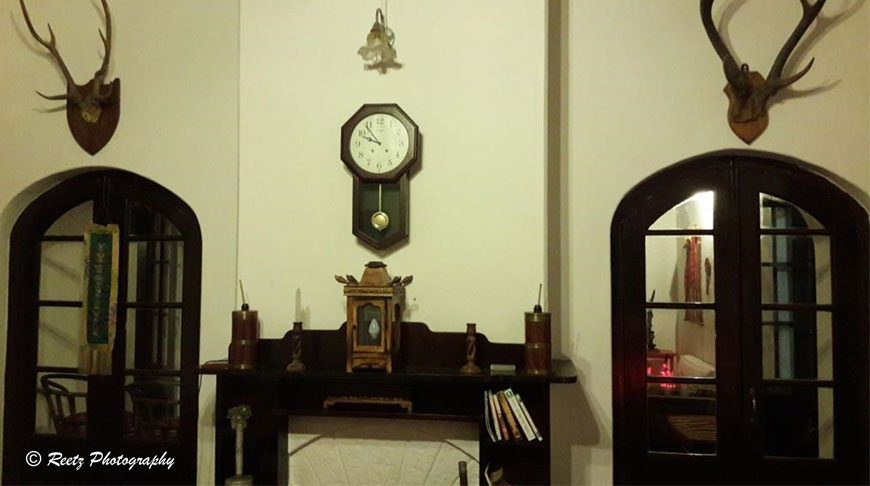 Trophy room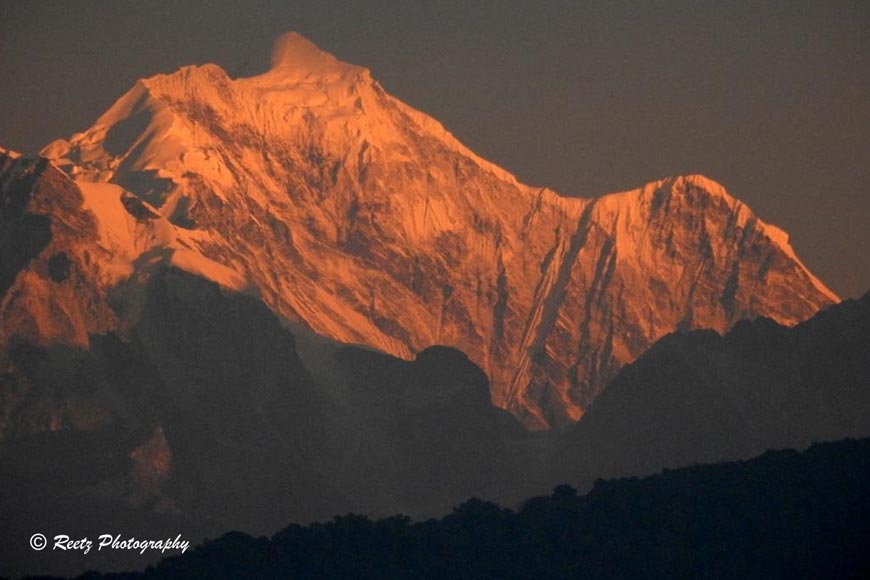 Kanchenjunga at dawn
A perfect abode of peace and solitude, far from the congested Kalimpong Market area, Dinajpur House gives you a chance to view Mt Kanchenjungha in all its glory. The heritage quotient of the old edifice is evident from its well-maintained Trophy Room and Outhouse that has been turned into a bar. Wonderful antique collections of furniture, utensils, Grandfather's clock, a Victorian wall clock, a crackling European-styled fireplace, Stuffed animals hunted down generations by the Maharajas will add up to the grand experience.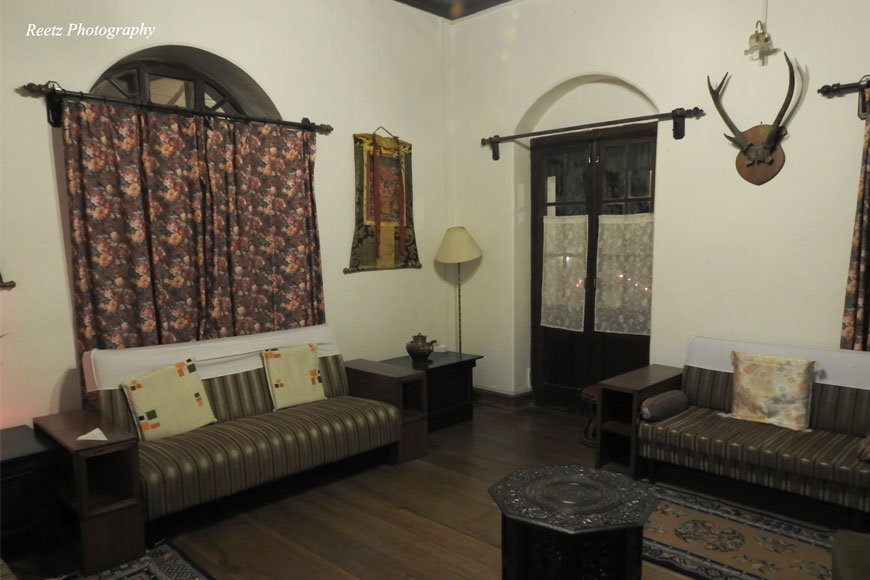 Royal guest lounge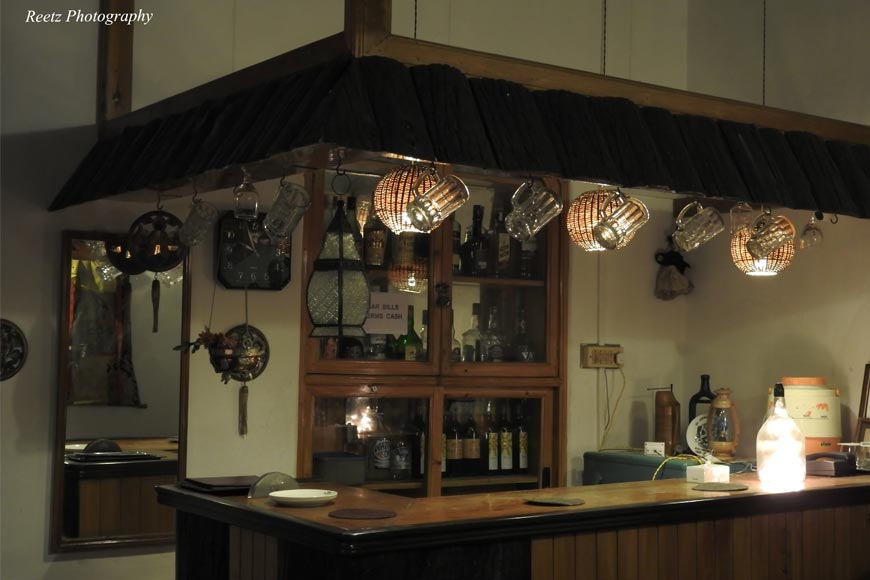 Outhouse turned bar
During winters, Dinajpur House turns into a fairy-tale mansion with a frosty breeze blowing throughout the night, a special bonfire arranged by the hotel and enticing aroma of Darjeeling tea wafting from the dining hall. All your stress will vanish in a jiffy. Kanchenjunga peak is best visible from Dinajpur House's top floor observatory and the ornate garden adjoining reception area.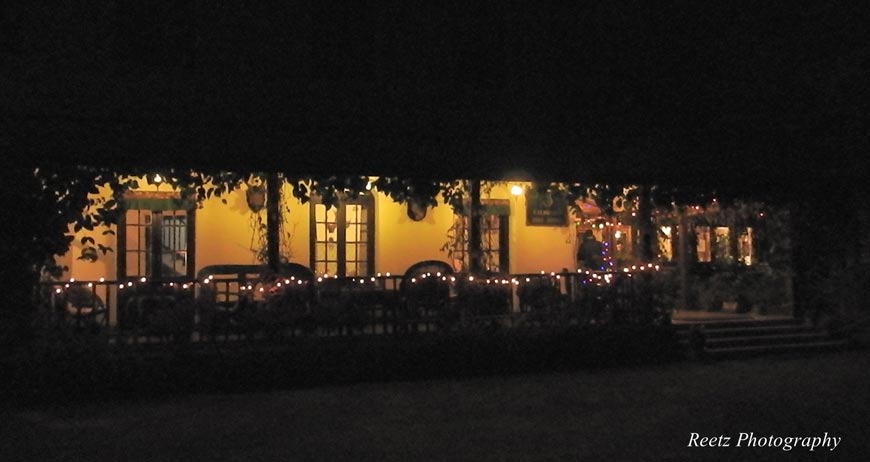 Evening lights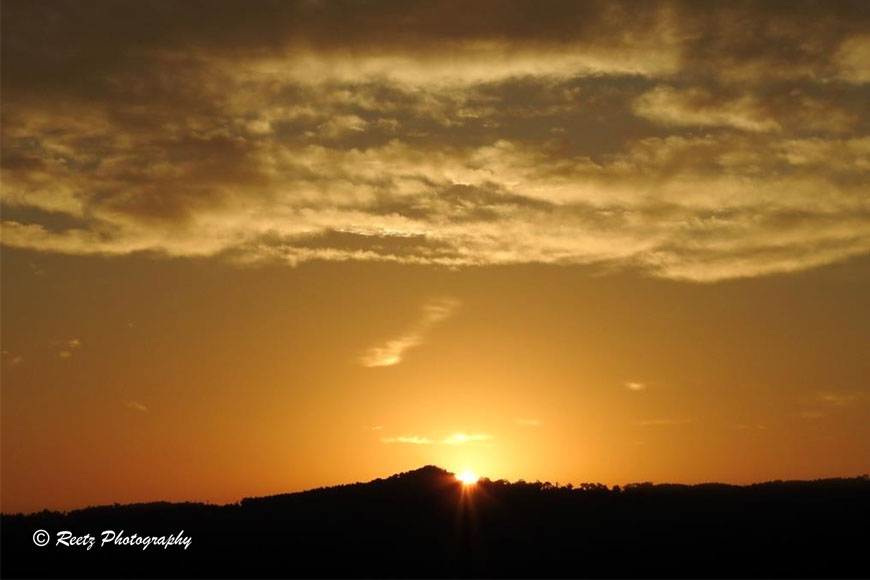 Sunrise
Mornings are breath-taking, with the sun-kissed balconies and open gardens and mountain ranges playing a peek-a-boo between mist and sunshine. The food has a royal spread, both continental and Indian along with the best Darjeeling tea varieties that you could ever lay your hands on.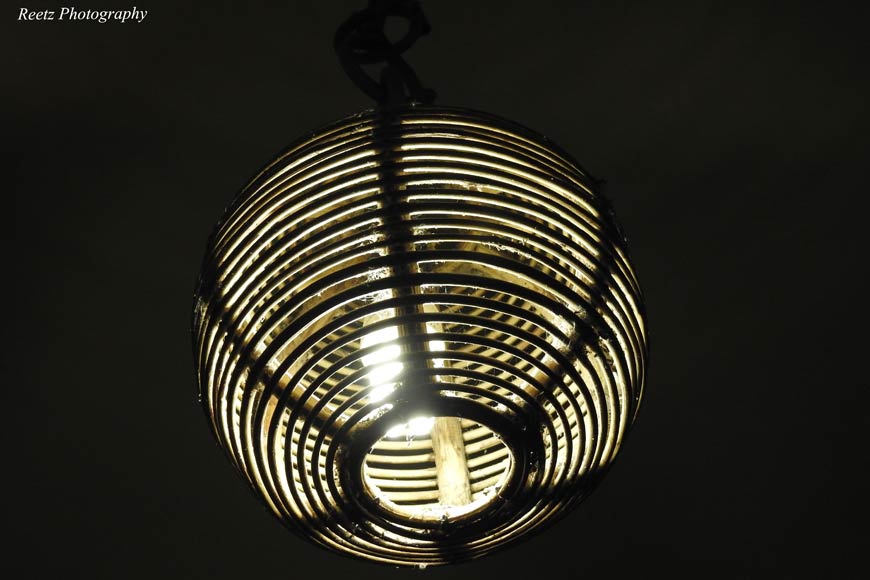 Vintage lamp shade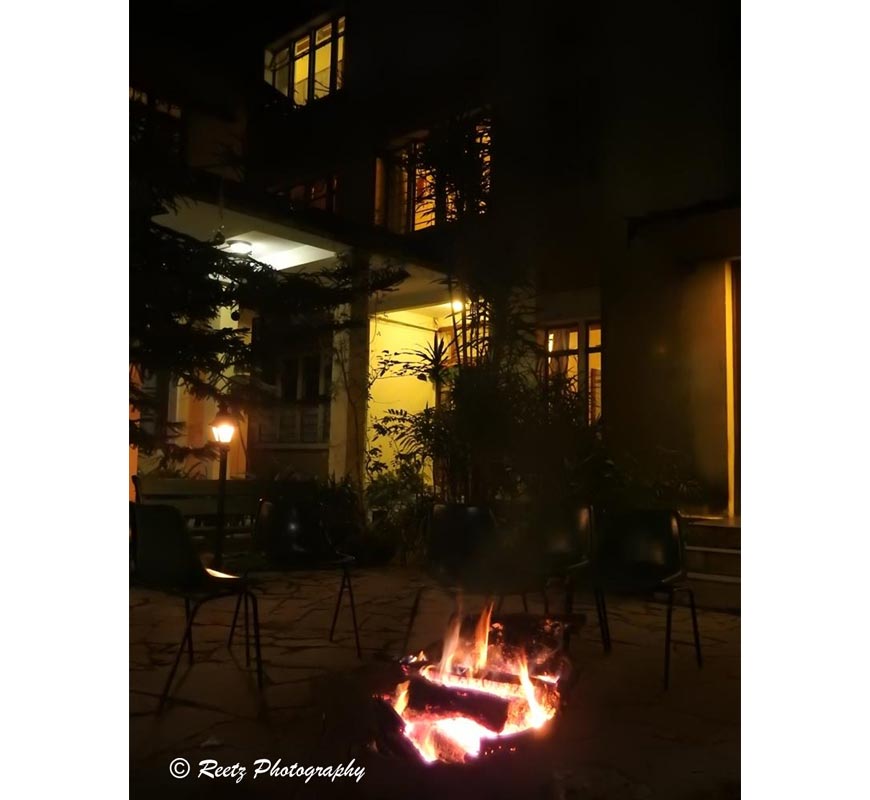 Bonfire
How to Reach:
Dinajpur House is around 80 kilometres away from Bagdogra Airport and takes three hours to drive down via NH10. To avoid the Kalimpong city crowd, you can take a diversion from 7th Mile via Kalimpong Bypass.
What to See Around:
Deolo Hill, Golf Course, Hanuman Tok, Tagore House, Cactus Nursery, Durpin Dara Monastery.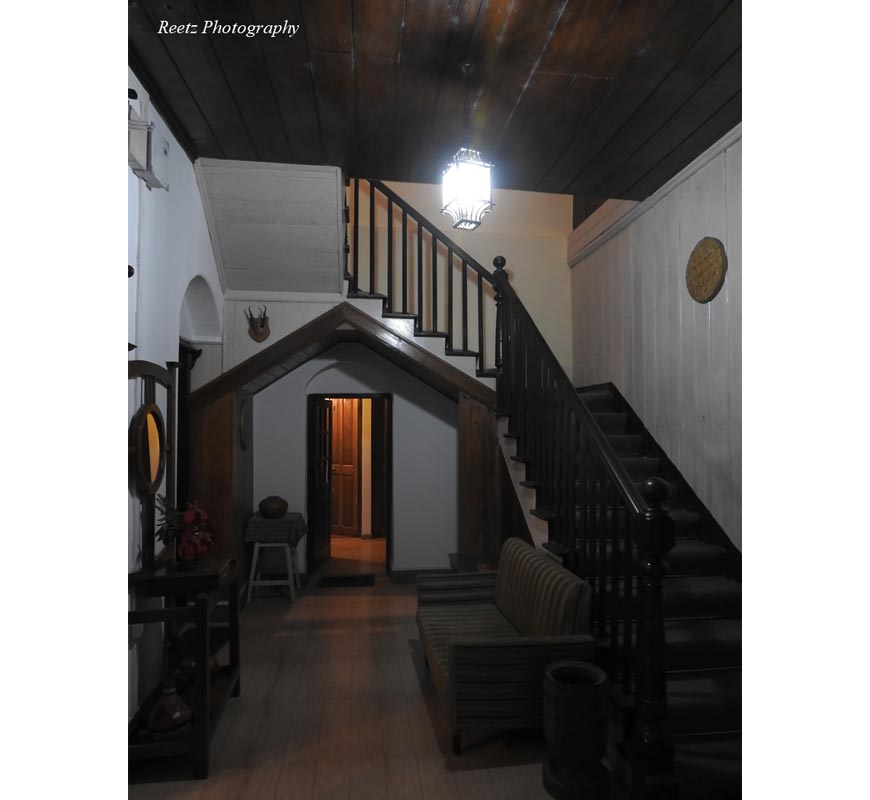 Way to top floor observatory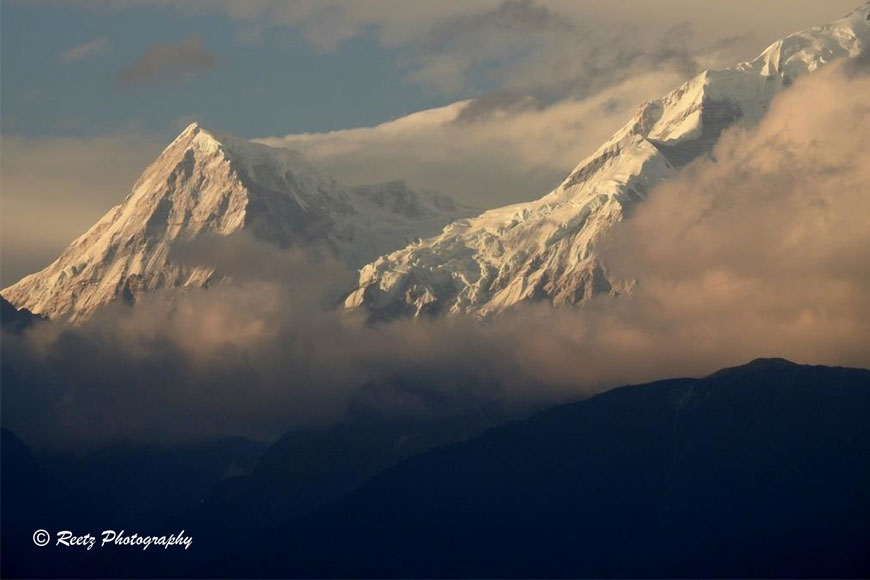 Kanchenjunga after sunrise