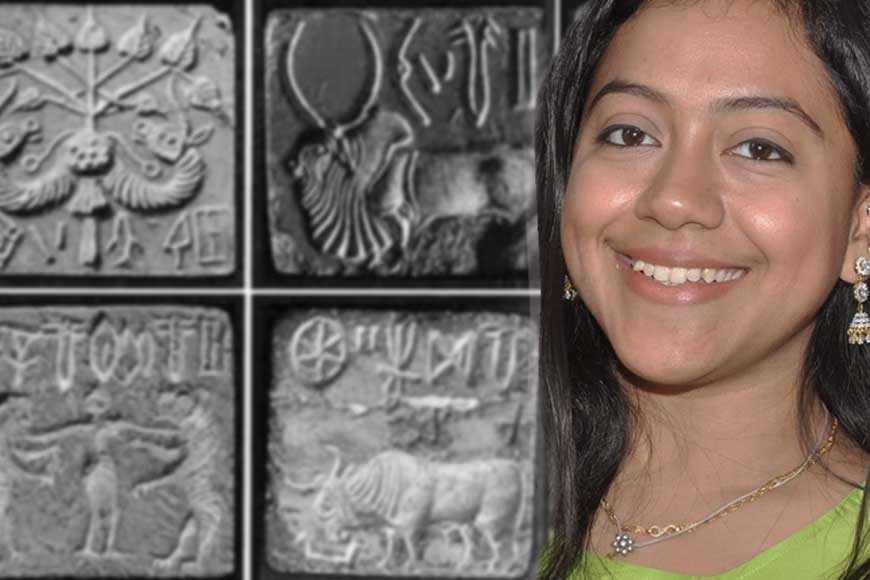 Deciphering Indus inscriptions had been unthinkable. Many tried but failed as they were anytime more complicated than the Egyptian hieroglyphics. However, an IT professional from Bengal has been able to unravel and complete this mammoth task. Bahata Angshumali Mukhopadhyay was always fascinated by the very concept of Indus inscriptions. But her pursuit of understanding, indomitable interest enabled her to take it up to a professional level. She opted for the path less taken and eventually emerged victorious.
Bahata's work on Indus scripts recently got published in this year's Nature Magazine as the article named "Interrogating Indus inscriptions to unravel their mechanisms of meaning conveyance." According to Bahata, there are various kinds of study processes for understanding Indus inscriptions but most of them are not falsifiable according to science. Most of the processes do not adhere to each other's norms. Bahata made a difference by presenting the evidences in an interdisciplinary manner and classifying symbols. She believes that her work will make the entire process of decoding Indus inscriptions simpler and easier in days to come. Her work has been recognized as the finest possible in recent times by the paper reviewers.
But what made the IT professional opt for this uphill task? Bahata's husband is a scientist by profession. She met famous mathematician and physicist, Ranajay Adhikari through her husband. Bahata had come across his work on Indus inscriptions in various international journals and got an opportunity to work in his project.
In 2015, she took a leave of one month from office and cleared all her doubts through java programming search pattern. Thereafter, she resigned from office and wrote two research papers in ten months. The first research paper threw light on the structural aspects of Indus inscriptions while the other one is an attempt to comprehend the type and the meaning of these Indus inscriptions. Her work of 2016 finally got published in 2019. Her second research paper is being reviewed presently. During the ten months' time, Bahata's father, retired Professor of Calcutta University, Amartya Mukherjee, encouraged her to get closer to her dreams. Bahata believes that her work on Indus inscriptions would certainly be successful through her research paper.