looking back Soumya Das of Nadia makes India proud by winning Mr Universe 2019!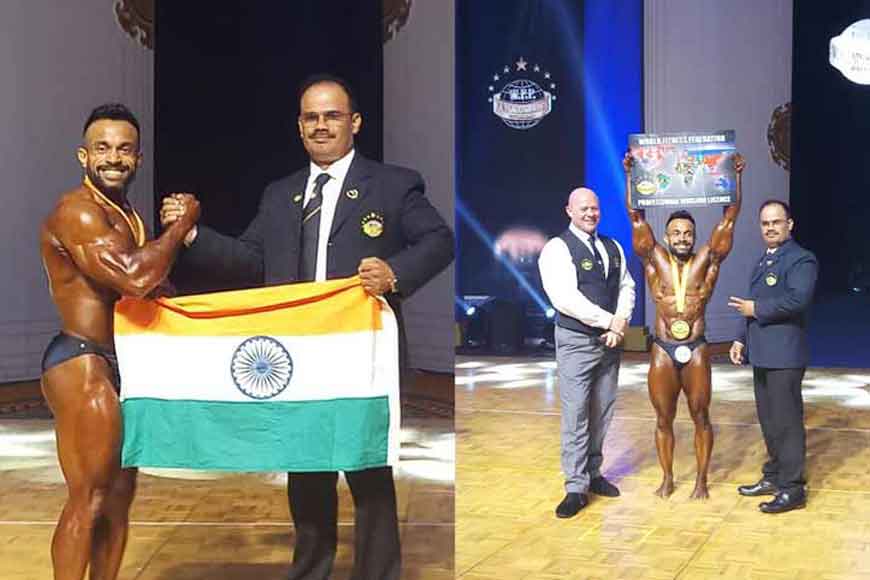 Bengal, yet again leaves a mark in the global spectrum. Soumya Das from Nadia's Payradanga has made India proud by winning the title of Mr Universe 2019, organized by World Fitness Federation. Previously another Bengali Montosh Roy had won this title in 1951. The very next year, Monohar Aich won the same title and was called 'Pocket Hercules.' Thereafter, the genre of body building slowly started fading in Bengal. After 67 long years, Soumya again touched the glorious record of these legends.
But what attracted Soumya to body building? In his childhood he was obese which compelled him to go to the gym. He won the title of Mr. Nadia when he was just sixteen. Thereafter, his journey to make a mark in the world stage began. But body building was quite an expensive training process. Soumya hails from a middle-class family and had to work as a body trainer to bear the costs. Simultaneously, he kept on working sincerely on his body. They say 'no amount of hard work goes in vain.' Soumya's victory yet again reinstates our faith in the statement. Mr. Universe competition was held in Seoul, South Korea this year. On June 22, he won the title. All other body builders across the globe had to accept defeat in front of the spectacular body of Soumya. Soumya returned home on Wednesday after winning the title. His friends, family and the entire country are proud of this noteworthy achievement.