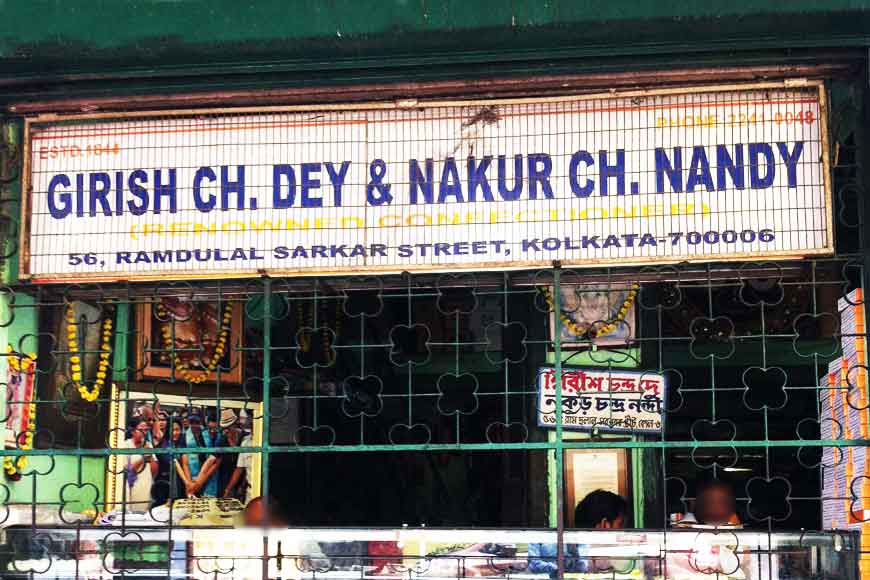 There is some ingrained chemistry between Bengalis and 'Mishti' (sweets) that "age cannot wither nor custom stale…" (with due apology to The Bard). 'Mishti' is an inseparable part of Bengali life – as dessert after meals, as a vital auspicious item during religious and social functions, to celebrate special events like anniversaries and birthdays, during mourning and 'shraddh' ceremonies, as gifts and simply as a self-indulgent treat for the love of sweets.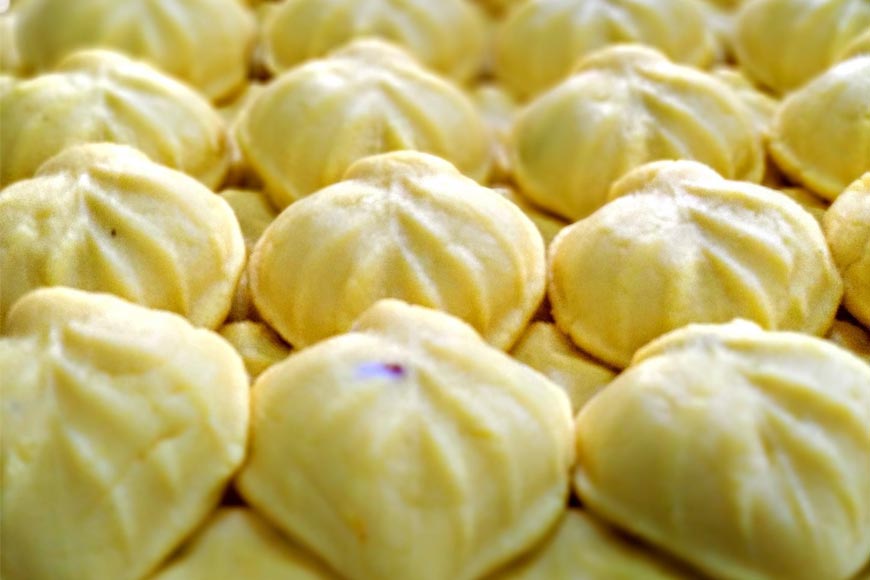 Ever since the East India Company began expanding and developing the borders of the erstwhile villages -- Sutanuti, Kolkata and Gobindapur, fortune seekers and adventurers from far off rural belts of Bengal headed for the newly-established city to try their luck. Gifted sweetmeat makers ('Moira') too, set their small workshops in the northern fringes of Calcutta which was the bastion of the 'natives,' and they knew if they could impress buyers with their confectionaries, they would be able to get a steady stream of 'desi' clients from the locality.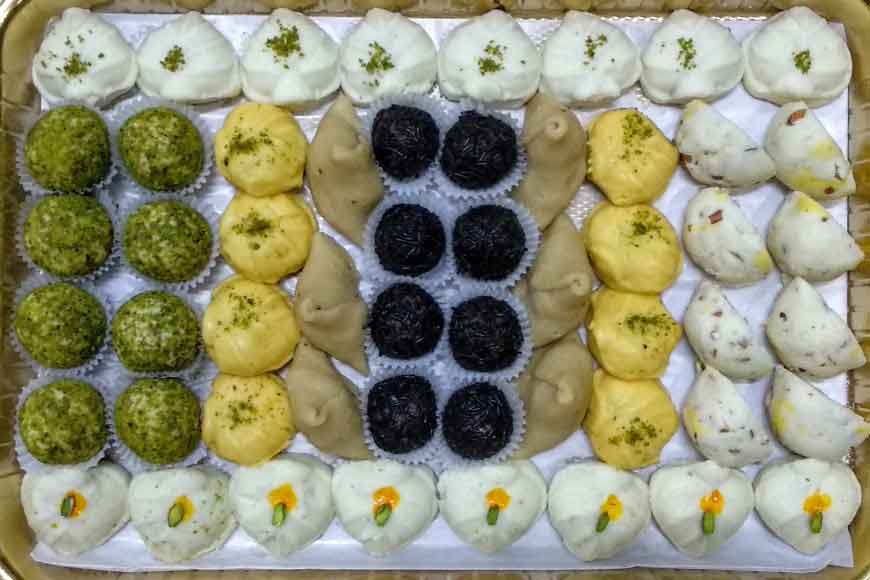 One such person was Mahesh Dey who hailed from Hooghly. He came to Calcutta and set up a small confectionary shop on Ramdulal Sarkar Street (Simla Lane) near Bethune School in 1844. After Mahesh Dey, his son Girish Chandra Dey took over the reins of the shop. He was a clever and ambitious man who had plans for expanding the business. He got his daughter married to Nakur Chandra Nandy, a brilliant 'Moira' who hailed from Janai in Hooghly district. Janai is traditionally a hub of expert confectioners from where a number of Bengal's favourite sweet items like Monda, Manohara and Nikhuti originate.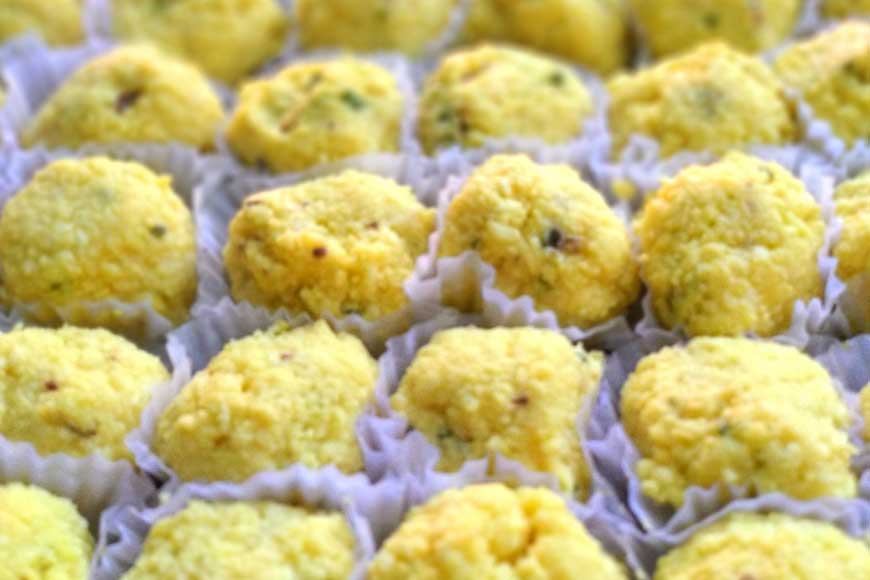 Girish Chandra Dey asked his son-in-law to relocate to Calcutta and he took him under his wings. They started the joint venture and took the shop to the next level. Within a short time the shop became the most popular destination of sweet lovers of Calcutta. Their business flourished and grew in leaps and bounds as the unique variety and myriad taste of the 'Mishti' became the talk of the town. So much has changed over 177 years, but not their quaint little shop. It happens to be the second oldest sweetmeat shop in Kolkata.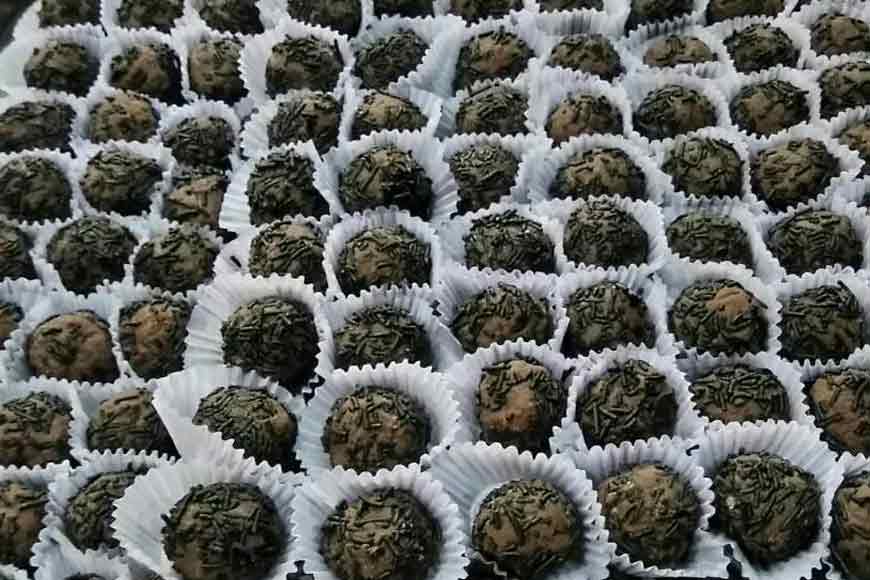 At first glance, Girish & Nakur shop appears as an ordinary, almost nondescript, sweet shop, the kind of shop that you bump into at almost every 'Para' in North Kolkata. But once you stop by, you realize instantly that there is nothing ordinary about 'Nakur', as the place is fondly called. Behind its ordinary façade lies a place steeped in history, which has managed to tickle the sweet tooth of generations of Bengalis for more than a century. Even after a span of 176 years, the shop has been able to hold on to an extremely loyal customer base and is a top-notch brand among gourmet 'mishti' lovers.

The shop's forte lies in its myriad variety of 'sandesh' and it has stuck to its specialty despite the overwhelming pressure of competition these days. Nakur, which has now been declared a heritage location, has never attempted to dabble in other forms of sweets like the more familiar 'Rasogolla, Pantua, Chomchom etc. that people generally associate with Bengali sweets.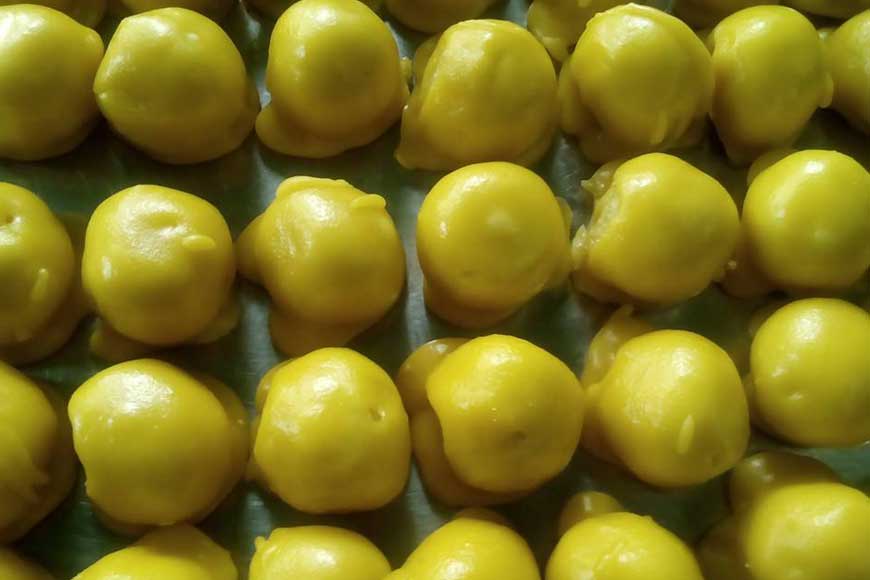 One might be curious to know what is it that keeps their patrons making a beeline for this particular shop despite other renowned confectionary shops dotting the city. Their "secret" as Partha Nandy – the fifth generation of the Nandis' managing the shop says, is their quality. They have been consistently maintaining the quality of their products and customers keep returning to the shop for the premium quality of sandesh they are offered at an affordable price.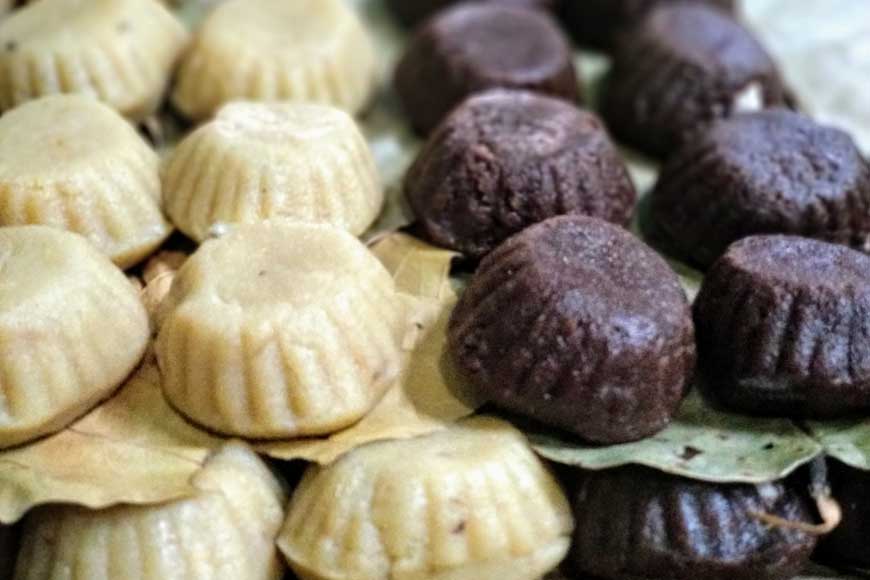 The shop has a baffling range of out-of-the-box mishtis. One of the novel inventions that they have pioneered is the Chocolate Singara (the dough of the samosa is made of chocolate). Just like the Chocolate Singara, Nakur, from time to time, keep introducing other novel sandesh varieties. 'Sankdek' (cake in sandesh form), Black Current Sandesh, Apple Sandesh, Butterscotch Sandesh, Green Apple Sandesh, Mango Sandesh, Mango 'Kulfi, Mulberry Sandesh, White Chocolate Sandesh, and at least a dozen types of chocolate sandesh, are some of the unique additions to Nakur's menu which are lapped up by customers and vanish from the showcases in no time. The shop has two varieties of sweets named after cricket legends, Sourav Sandesh and Sachin Sandesh!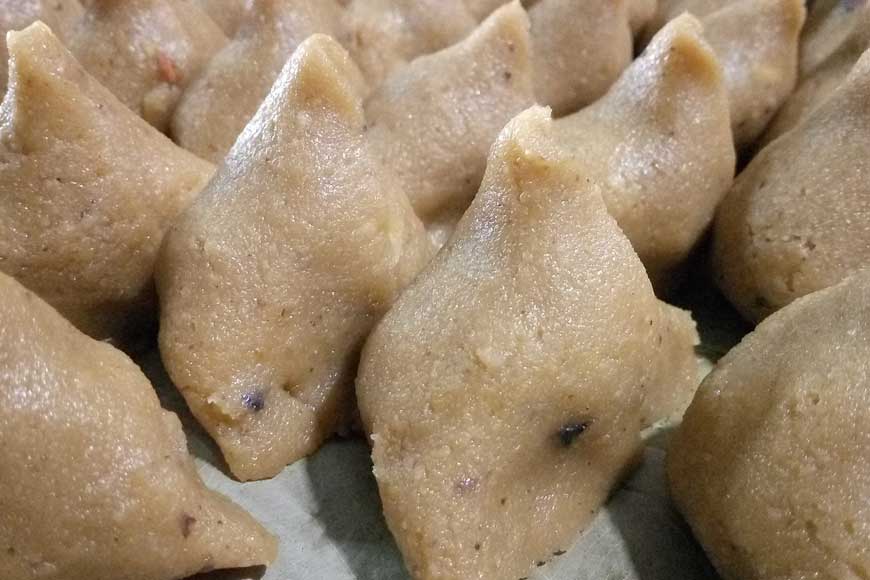 The shop also offers traditional varieties of sandesh including korapak (hard baked sandesh) , narampak (soft baked sandesh), golapi pera (prepared with kheer and rose water), and chandan sandesh (made from sandalwood oil), among a host of others that the shop specializes in. Apparently Nakur had even experimented with 'Wine Sandesh' once, where the core of the sandesh was filled with a variety of wine, rum, and vodka. However, the authorities objected to this, stating that for a confectionary shop needed to get a special permit to sell sandesh having alcohol in them. The experiment had to be shelved but undaunted by this set-back, the confectioners are still determined to charm their customers with attractive varieties of sandesh.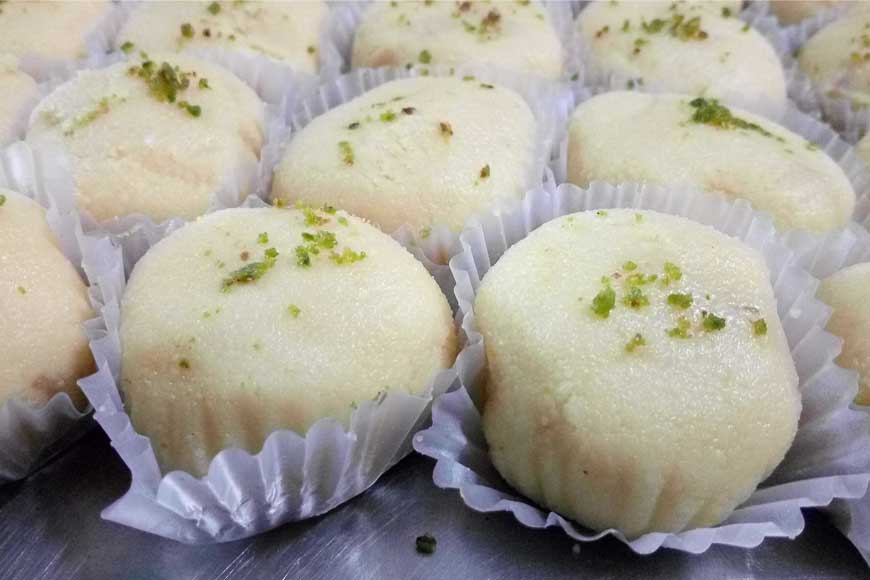 Nakur's chocolate, parijat and mousumi sandesh were served at the wedding reception of Abhishek Bachchan and Aishwarya Rai. West Bengal chief minister Mamata Banerjee gifted 100 pieces of kanchagolla and as many parijat sandesh to Hillary Clinton! Kolkata Knight Riders requested the shop to prepare 'sondek' for them during their 2012 tournament victory celebrations. Filmmaker Satyajit Ray, too, was known to be extremely fond of their sandesh. Times have changed but the tradition continues.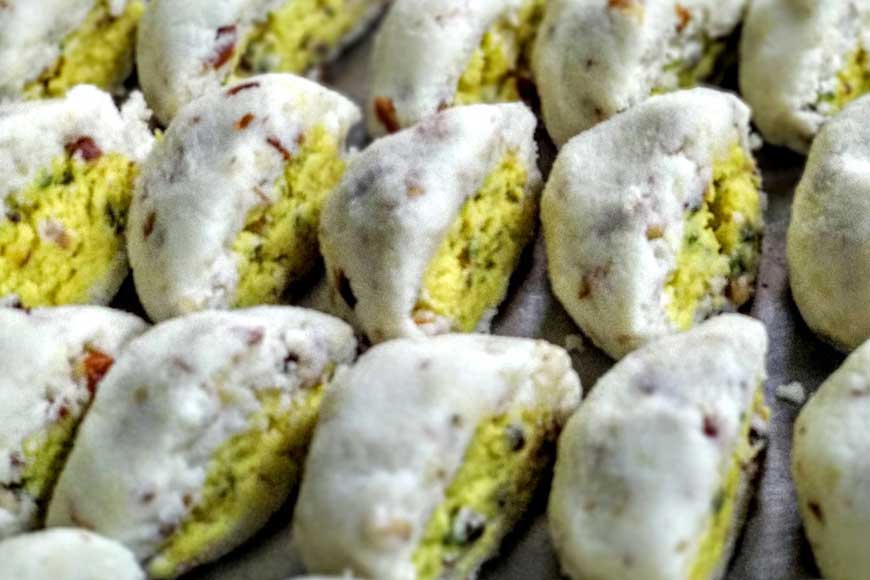 Nakur's shop seems like a vignette from the past, a still photograph, frozen in time. Bereft of any glitz, the USP of the shop lies in its capability to hold on to its age-old tradition of simplicity. Among the shop's many idiosyncrasies, is a wide grill covering the sales counter which was installed for security purposes during the Naxal menace in Bengal in the 1970s. That chapter of turmoil has been buried in the annals of history, but the grill remains in its place, a reminder of the turbulent times and adds an old-world charm to the shop.
Image Courtesy : Facebook page of Girish Chandra Dey and Nakur Chandra Nandy