'Made in Bengal'— how Shabar women turned self-reliant by cultivating Amrapali on barren land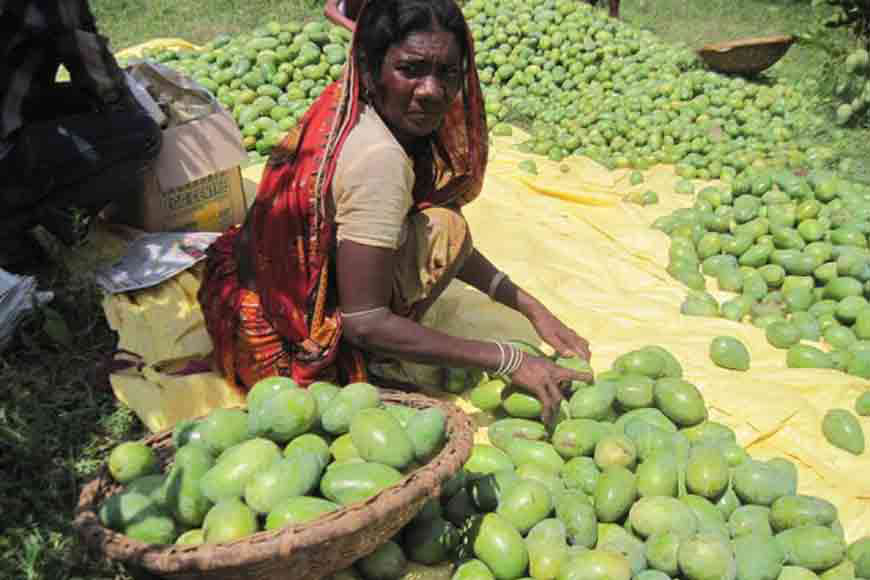 This is an inspiring story of a group of poverty-stricken Shabar women who became independent through a project that many thought would fail miserably. Women from 13 Shabar families came forward to join this project, a path-breaking one --- Made in Bengal!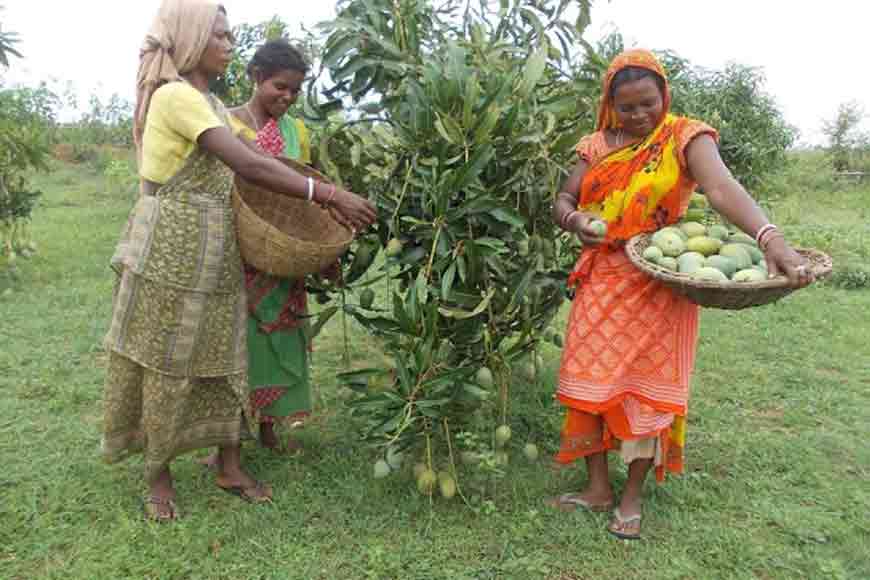 A large part of Bankura district is not cultivable due to undulation of land and laterite soil that is rocky. Besides, agriculture in the district is largely dependent on the vagaries of monsoon. Drought constitutes a major hazard in the district. Intermittent gaps in precipitation and moisture stress during the monsoon gives rise to serious setback in production. Amid such inhospitable terrain, a group of Shabar women, under the guidance of the administration, brought about a 'Green Revolution.' They formed a self-help group and planted mango saplings in an orchard on government leased plot and took their initial but definite step towards self-reliance.
The journey of these women started a couple of years ago. The women were roped in the Mahatma Gandhi National Rural Employment Guarantee Scheme (MGNREGS) to make them competent to earn their livelihood. The project was launched and a large tract of barren government land was taken in lease under MGNREGS and developed for starting a mango orchard. The state Horticulture Department provided the know-how for planting the high-yielding Amrapali variety of mango that thrives even in inhospitable terrains.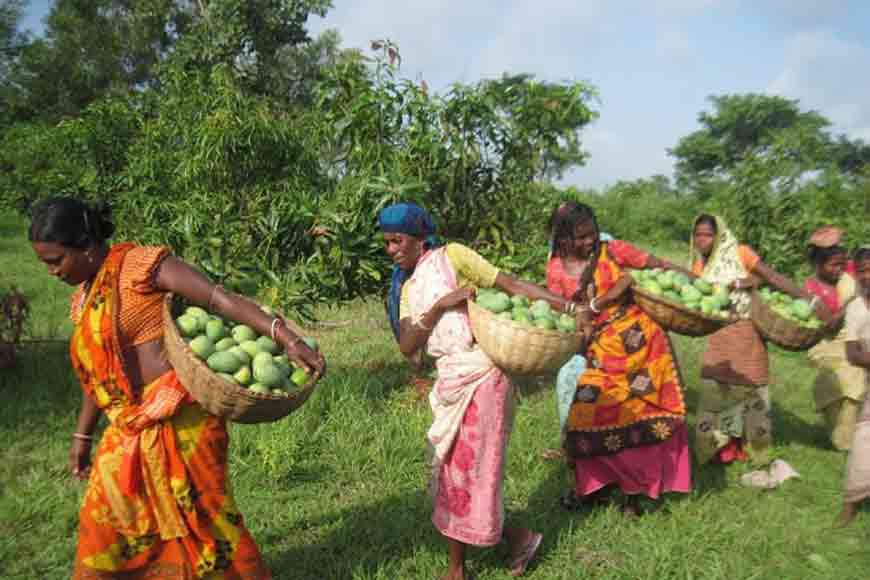 Within a couple of years, the harvest increased steadily and now the fruit grown in this orchard is highly rated for its quality. It has found a ready market not only within the country but also abroad where there is great demand for Amrapali mangoes. The produce from this orchard is exported abroad. The project has empowered the Shabar women to take on the challenges of livelihood generation in their own hands. Officials of the Department of Panchayats and Rural Development cite this as an example and insist West Bengal is a forerunner and a leader in the country in the sphere of improving the quality of lives of rural people with the 100 days of wage employment scheme.
Image Source : http://devdreamer.blogspot.com
Story Tag:
Bankura, Green Revolution