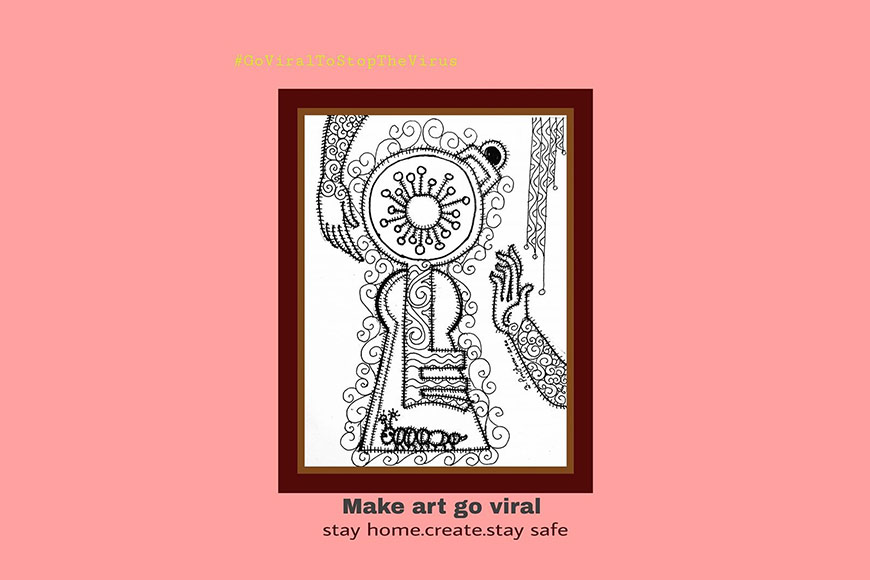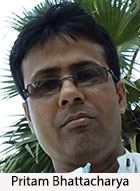 Pritam Bhattacharya is a freelance artist from Krishnanagar, West Bengal. He has been into this field for more than ttwo decades. He is a member of Krishnanagar Charukala Society. A trained ceramic artist and a sculptor. Bhattacharya was a root collector and associated with 'Katum Kutum' art.


The #Goviraltostopthevirus project is a drive to engage people to think in a productive way.
Pritam Bhattacharya has represented the shape in the form of a key and a keyhole along with a worm and human hands. The approach is quite simple and artistic bringing out the positivity of the virus' unnerving shape. Let us be safe and spread art.
Story Tag:
#Goviraltostopthevirus poster challenge