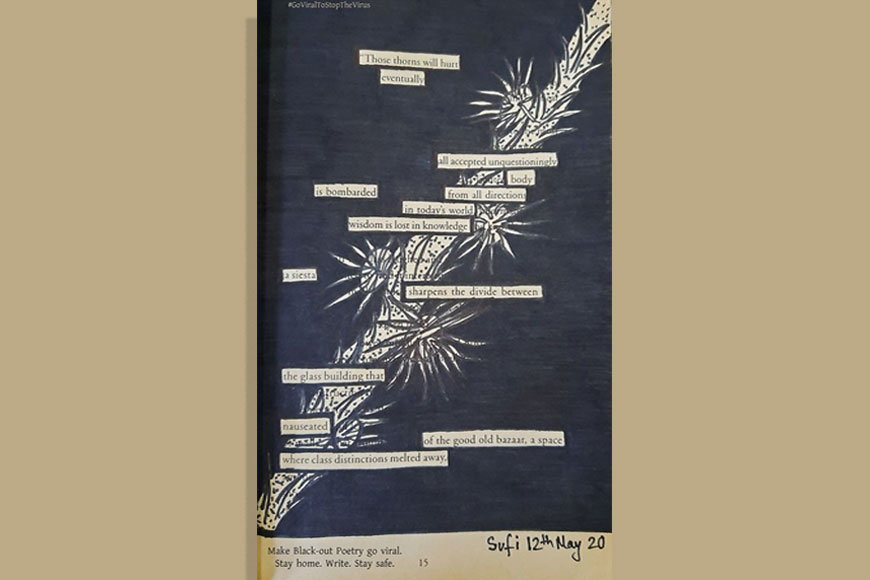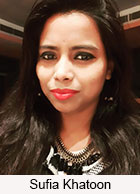 Receiver of The Kavi Salam Award 2018, Sufia Khatoon is a multi-lingual performance poet, editor, translator, artist and illustrator based in Kolkata. She has an MA in English Literature, a PG in Journalism and Mass Communication and a Diploma in Visual Arts and Design. She is a PR, Media and Event curator by profession.
Black out/Redacted Poem
Thorns
Those thorns will hurt eventually-
all accepted unquestionably.
Body is bombarded from all directions
in today's world.
Wisdom is lost in knowledge.
A siesta sharpens the divide between
the glass building that nauseated
of the good old bazaar, a space
where class distinction melted away.
12th May 2020
Sufia Khatoon
The entire lockdown period has been of tremendous emotional stress for millions of people all across the world. #Goviraltostopthevirus has a kept the people engaged in a positive way.
Poetry, art or any form of the creative arts has tremendous healing as well as protesting power. I started working on blackout poetry with the idea of seeing the world in a new light through the visual power of poetry and also to use the resources available with me. It's a sort of regeneration of my own understanding of chaos and harmony.
Story Tag:
#Goviraltostopthevirus poster challenge