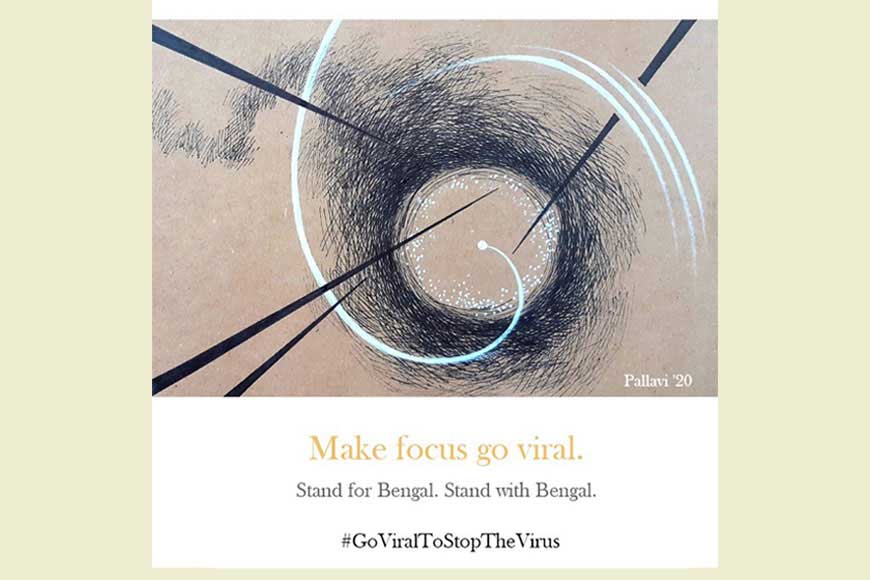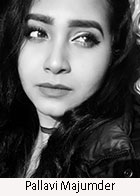 Pallavi Majumder is a painter and an installation artist from Kolkata. At present, she is a third-year Ph.D. student in the Doctoral School of the Hungarian University of Fine Arts, Budapest. She completed her BFA from Government College of Art & Craft, Kolkata and MFA from Kala Bhavana, Santiniketan, in painting. Pallavi presented her works in various National and International exhibitions and workshops. She was also selected for presenting her papers and works at an International Symposium- "Sharing Borders" in London by the Slade School of Fine Arts, UCL in February 2019.
More than two months into the lockdown. The pandemic has not only affected people clinically but also mentally. #Goviraltostopthevirus is an initiative to help people come out of the mental stress during this time.
Scarcely had we come out of this panic when Amphan, the super cyclone hit Bengal and parts of Orissa leaving Bengal devastated. Pallavi, in her poster, has portrayed the shaped with the formation of the storm and is requesting all to stand for Bengal; stand with the people of Bengal.
Story Tag:
#Goviraltostopthevirus poster challenge