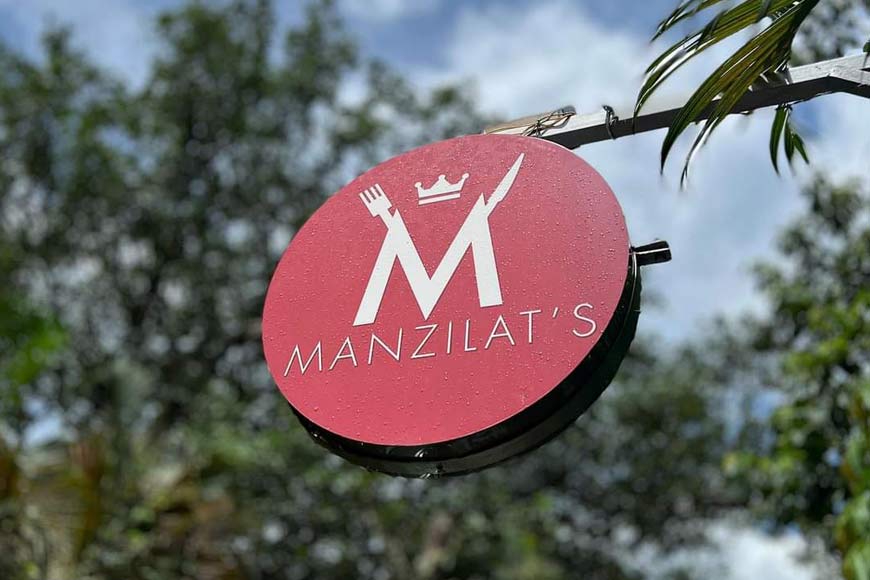 Allah ai buto hameñ dikhlae Lucknow/ Sote meñ bhi ye kahte haiñ ham haae Lucknow/ Aisa hua huuñ hijr meñ us kenahif-o-zar/ Dekhe agar mujhe vahiñ sharmae Lucknow/ Aaena mere paas to mai ñaa phichaluñ / Mujh ko ?huda kare kahiñ bulvae Lucknow/ Kalkatta ke hasinoñ ko jab dekhleta huuñ/ Oos vaqt dil meñ hota hai sauda-e-Lucknow
(This ghazal by Nawab Wajid Ali Shah dates back to the time when he was brought from Lucknow to Calcutta, where the Nawab expresses his heartache for his beloved Lucknow).
Similarly, his poignant thumri, 'Jab chhod chale Lucknow nagri/ kaho haal Adam par kya guzri..', is laden with despondency and grief when he takes leave of his loved and cherished Lucknow. In 1856, Nawab Wajid Ali Shah was dethroned and Awadh was annexed by the East India Company. An enraged Nawab made up his mind to go and plead his case to Queen Victoria because of his firm belief in the British sense of justice. However, his physicians did not think his health would permit such a long voyage and it was his mother, brother, and heir apparent who left for England. The British deported him to Metiabruz in Calcutta. The exiled Nawab had to bid adieu to the love of his life, Lucknow. He could never get over his charm for Lucknow and when living in Calcutta, the heartbroken Nawab found solace in poetry, drama, music, dance, and food. It was food that comforted him.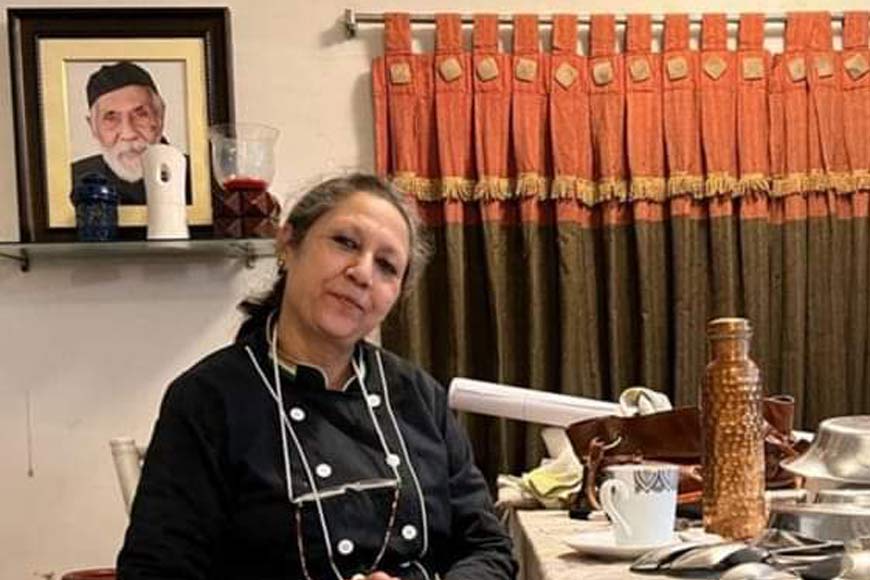 Manzilat Fatima
Food in the royal kitchens of Awadh was a major affair where skilled Bawarchis and Rakabdars were encouraged to challenge each other to exhibit better gastronomic skills. A huge amount of money was spent on maintaining the royal kitchens and hiring the best culinarians available from the gastronomical world. When the Nawab was exiled to Calcutta, he brought his entourage of the very best 'Khansamas' with him and recreated his own mini-Lucknow here. These culinary wizards recreated the royal dishes of Awadh in Calcutta and satiated the Nawab's palette with the fare that he cherished. Nawab Wajid Ali Shah was a connoisseur of exotic platters and he gets full credit for introducing Awadhi cuisine in Calcutta and changing the foodscape of the entire country. And one person who is keeping that cuisine alive in Kolkata in its original form is Manzilat Fatima, a brilliant chef and a passionate foodpreneur who is the great-great-granddaughter of Nawab Wajid Ali Shah and his Begum, Hazrat Mahal. Born in Kolkata's oldest Shia Muslim family, Manzilat represents the illustrious Awadhi royal lineage. As she puts it: "When I commenced my culinary journey, which was also by chance, I was determined to make the people of Kolkata understand that Awadhi food was very much a part of the city's heritage, introduced in Metiabruz by Nawab Wajid Ali Shah."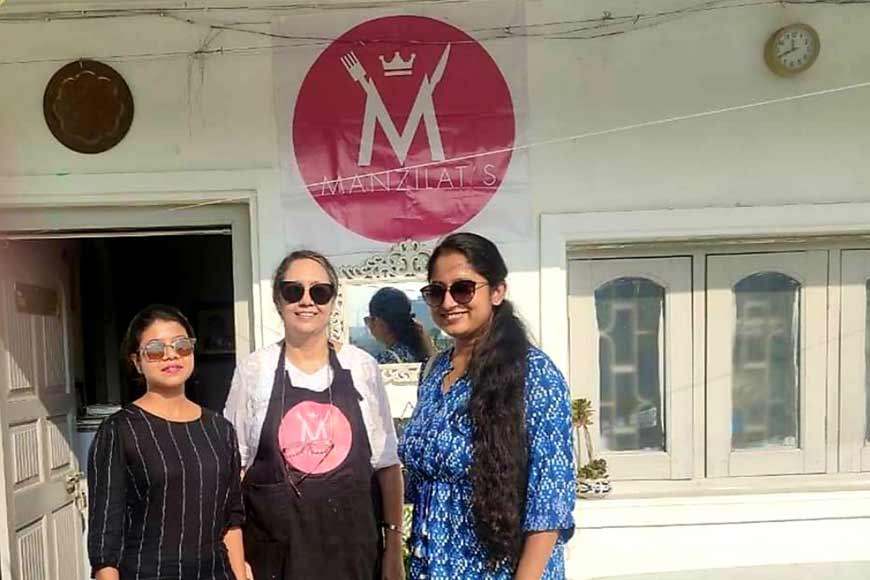 With Guests
Take for example Biriyani, a dish loved in Kolkata. One major change that the popular Awadhi Biryani underwent under Nawab Wajid Ali Shah's aegis was the inclusion of potatoes, which was one historic twist to the classic Awadhi Biryani. During the 19th century, the potato was an exotic vegetable imported from Portugal and a luxury that only royalty could afford. Biryani is not just any other dish. It is a homogenous dish that retains the memory of home. It has a touch of royalty with it, goes well with any occasion, and can even serve well as comfort food.
Fatima opened a small eatery on the terrace of her husband's office in Kasba in 2017 and cooked and serves Awadhi cuisine. The erudite lady is the daughter of Dr. KaukubQudrMeerza, grandson of King BirjisQudr, son of Jaan-e-Alam Wajid Ali Shah and Begum Hazrat Mahal (Queen of Awadh and freedom fighter of India's First War of Independence). Although born in Kolkata, Manzilat spent a major part of her adolescence and youth in Aligarh, where her father was a Professor of Urdu at Aligarh Muslim University. She studied in Aligarh Public School and completed graduation in English (Honours) from Women's College, Aligarh Muslim University.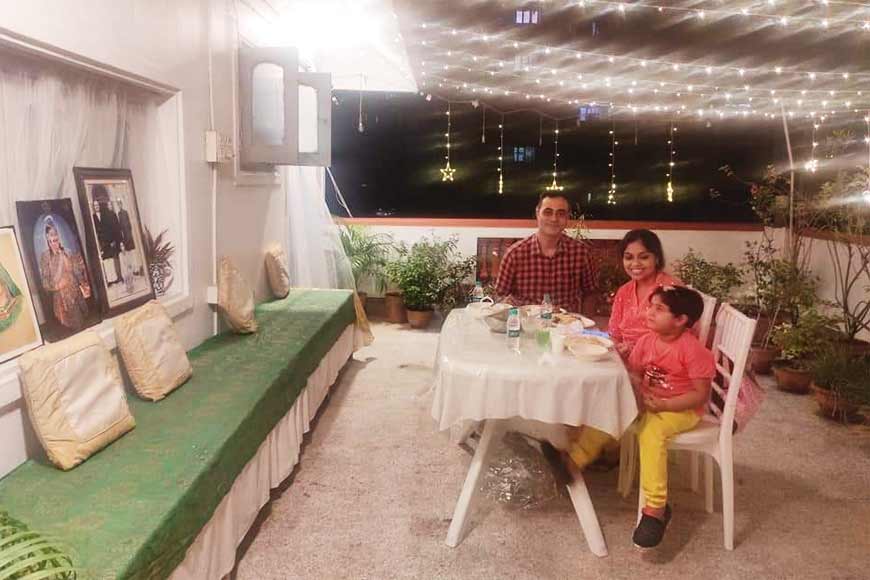 Sitting on the Terrace
"I started cooking from a very young age, in Aligarh, where I was living with my father. He assured me that he would eat whatever I made, and even though my mother (who lived in Kolkata), had taught me some dishes, I would mostly cook dal-chawal, on a kerosene stove," she recalls. "Gradually, I started learning more recipes from her during my visits to Kolkata. But I started serious cooking only after I got married."
After returning to her hometown, she got enrolled at Calcutta University for her Master's in English. Meanwhile, she got married and devoted herself to homemaking while pursuing her Master's degree. A few years into her marriage and she enrolled in a five-year LLB Course. By then, she had two babies and with motherhood came more responsibilities. But, undeterred by her obligations, she was determined to work on herself and invest in personal growth and development as an individual. She completed her LLB with flying colours in 2002 and enrolled as an advocate in the Calcutta High Court. Meanwhile, she learned to operate a personal computer, designed fashion garments and opened a niche apparel studio, trained and worked as a financial planner. She also joined Goethe Institute, Kolkata, to learn the German language. Her husband worked in the family's export business and she got involved in that venture too. But venturing into the culinary world happened by chance. "I didn't master the art overnight. In fact, I never cooked biryani until I got married. My in-laws were curious to find out if I could cook the Nawabi biryani which is an integral part of my ancestral heritage. That gave me the impetus to showcase my culinary skills."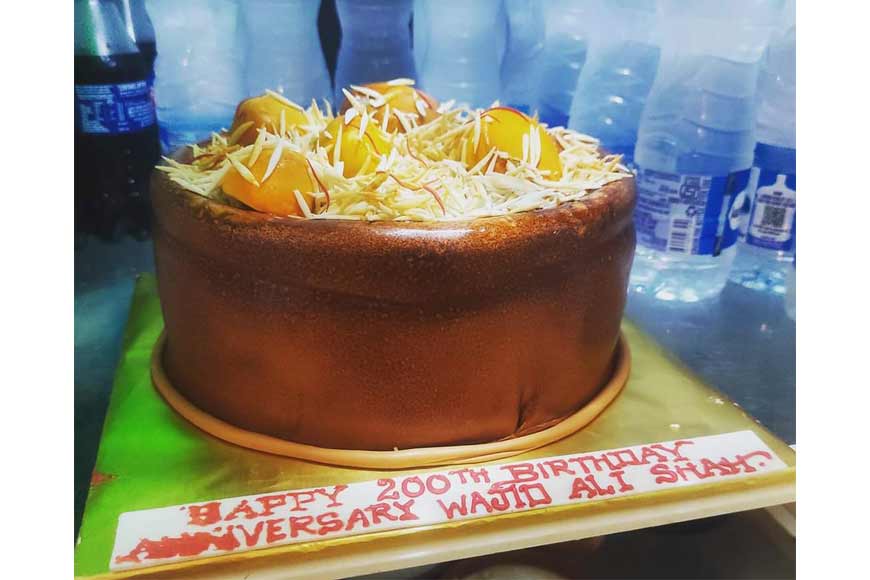 Calcutta Biriyani
"It felt good when my family and guests appreciated my cooking. But the turning point was when one of my dear friend and food blogger/historian encouraged me to do it on a big scale. She was very enthusiastic and even offered to curate the traditional Nawabi fare. After launching the first Pop-Up, compliments poured in and people started approaching me to sample my food, and my friends came up with ideas of catering food or even starting a restaurant."

After hosting numerous pop-ups across the city, Manzilat was flooded with requests for a set menu that would let customers place an order. In 2017, when she was planning to make Haleem during Ramzan, a few of her friends and acquaintances requested if they could join in to experience the hearty meat stew. This led to her setting up tables on the roof, allowing people to dine at her residence and this set-up became a part of her brand. The restaurant christened Manzilat's, today specializes in Royal Awadhi cuisine.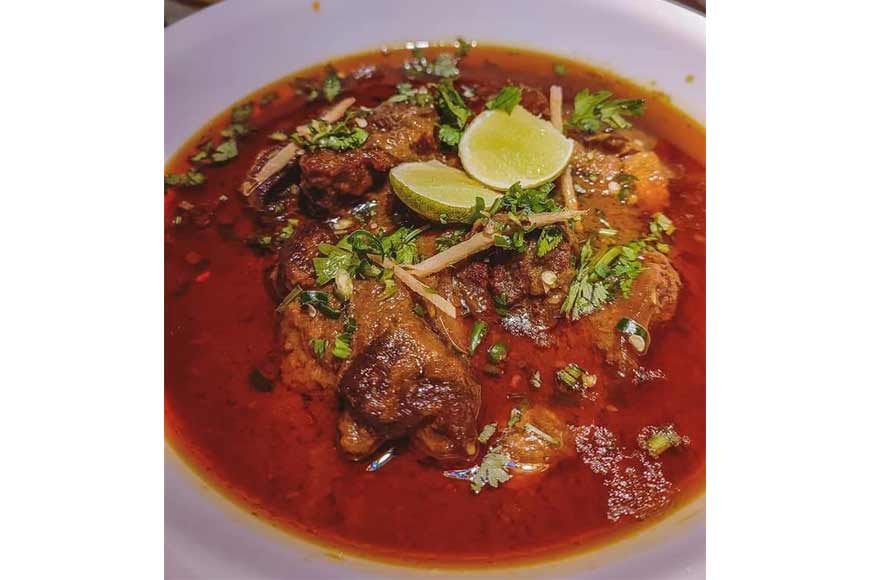 Nihari
"Initially, I was not very sure and started off by doing small orders on special requests by friends. My confidence grew as recognition from various food forums, television, and print media poured in, giving me the necessary thrust to take up the Home Chef title. It also gave me a good reason to restore our family's legacy and what better way to the heart of people than through the taste buds," says the lady candidly.
These authentic Awadhi recipes were never written down. They were disseminated down generations and Manzilat inherited her culinary skills as part of her cultural legacy from her Dadijan (paternal grandmother) and Amma (mother). Manzilat's mother received her culinary education in the kitchen itself and she shared her hands-on training with Manzilat, who incidentally, did not receive a single written recipe from her mother. Her specialty in whipping up dishes is mind-boggling. Manzilat offers three variations of the rice-and-meat dish that have their roots in Awadhi cuisine – Lucknowi Awadhi Biryani, Calcutta Awadhi Biryani, and Yakhni Pulao.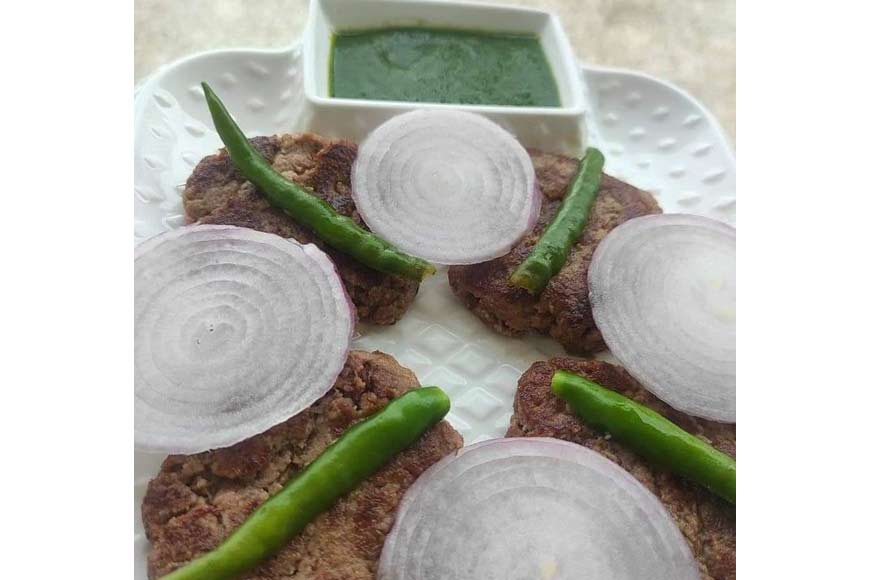 Galouti Kebabs
"These three dishes are distinctively different from one another – from the preparation to the aroma and taste. I've included these in my menu to make sure people can comprehend the difference between them," explains Manzilat. "Awadhi cuisine is very delicate, refined, and aromatic. I am determined to keep authentic Awadhi cuisine alive. I feel very happy, and proud when people associate me with Awadhi food," says Manzilat.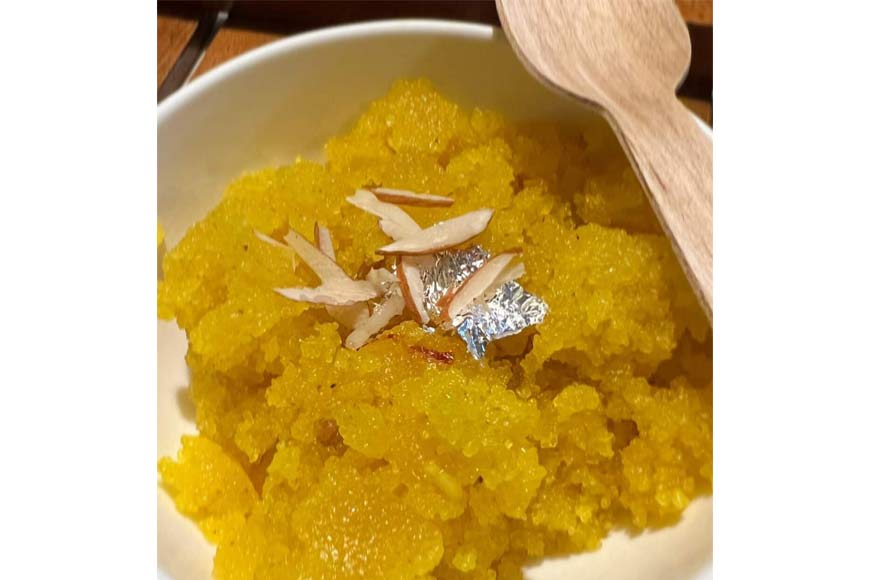 Sweets from Manzilat's
Both her parents were very liberal and always encouraged her in her endeavours. However, she lost them both in quick succession recently. She now plans to write a book to preserve the legacy of her family's heritage and food. "I don't want these recipes to get lost because this cuisine is an integral part of not just my family, but of the city's heritage as well," asserts Manzilat.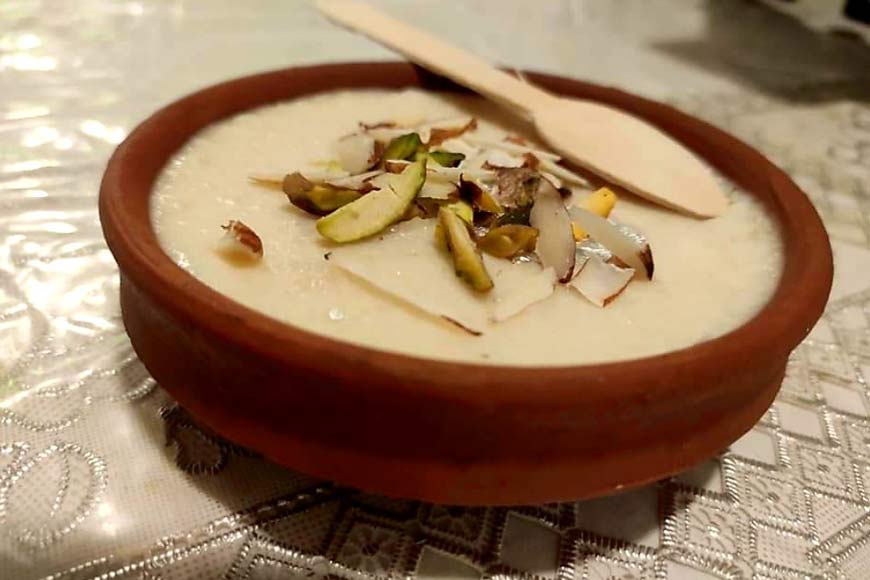 Sweets from Manzilat's
Manzilat is enjoying the glorious chapter of her life. Does she have any regrets? "Yes, one," she says somberly. Her father, Professor KaukubQuder, was a snooker enthusiast and he started coaching her in billiards and snooker when she was barely 10. Manzilat was equally enthusiastic and showed great potential. In fact, in 1980, she became the youngest to play in the nationals, among both male and female participants. "My father was overjoyed but I could not pursue the game seriously owing to other preoccupations and a lack of practicing arenas. I feel somewhere I let my father down and this is one regret I have." But as they say, time is the best healer. Manzilat's is where all her attention is focused now.