Meet Santashree Chaudhuri who is turning poetry into films for the first time in Bengal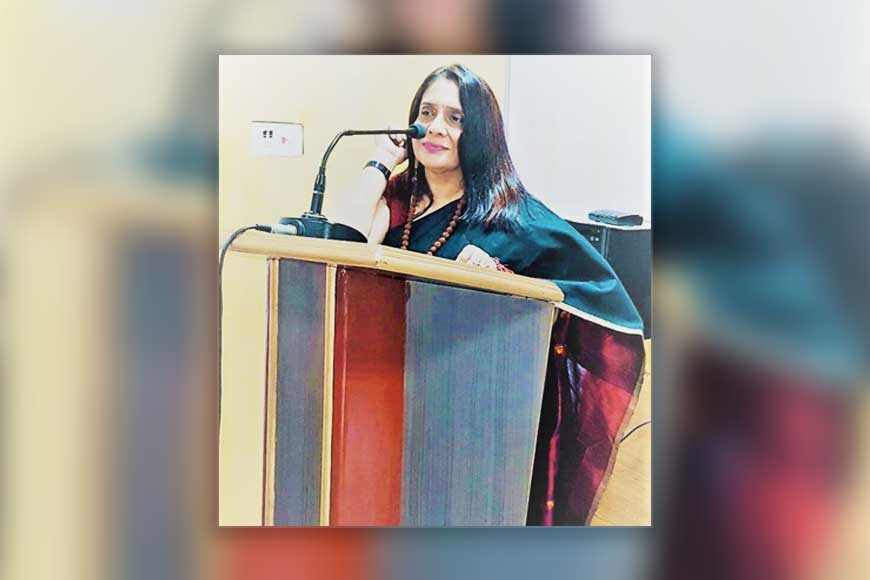 I self-published my poem in a cinematic form and that's how "If they all met at Pushkin cafe" came into being in 2018. After a year long in-depth research I thought to start a literary conversation between three well known Russian poets and writers who talk about philosophy of love, relationship, sufferings, pain and individual sadness. How simple wisdom and spirituality can guide our emotions through acceptance and mindful thinking and thus creating an unusual space of poetry for wider audience.
A poetry that is meant to be seen.
Literature and poetry were always compulsory in the family irrespective of one's own academic interests. A socialist mother, soviet influenced childhood, Soviet Land, Soviet Women, Russian literature and love for poetry, music,art and culture played a subtle uncanny role in making of the poetry film. It's a tribute to my late MOM and my immense fondness for Anna Akhmatova the literary pseudonym of Anna Andreevna Gorenko, who wrote "It was a time when only the dead smiled, happy in their peace".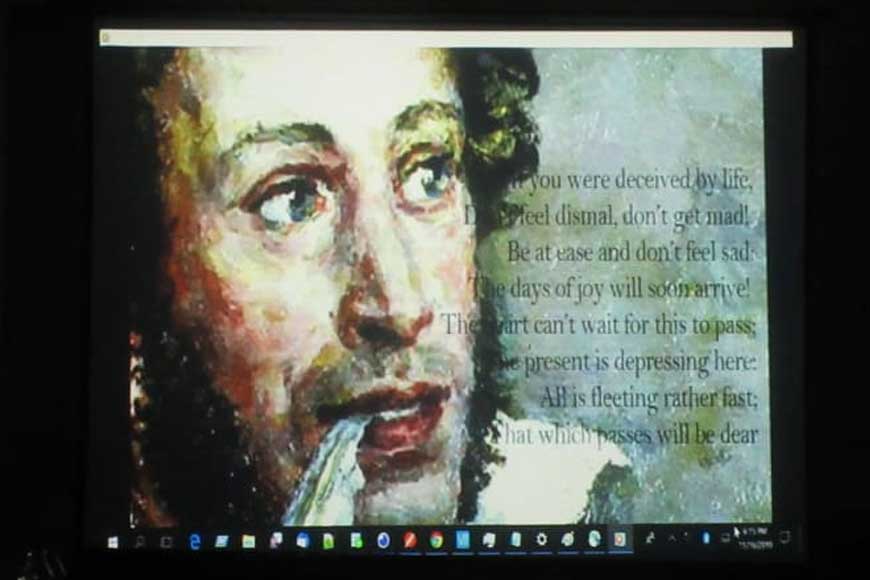 "She stood for a hierarchy of values: good and evil had to be called by their names, period." Her writing shifted from mystical Acmeist love poems to a unflinching portrayal of everyday post-revolution life. And that was when she began to bump heads with Joseph Stalin". As a women's rights activist I felt that 20th century poet Anna must meet Alexander Pushkin the poet, novelist and dramatist and Tolstoy to share and pour out her anguish, pain, sadness and grief.
I wrote the script to transform my published poem into a literary Poetry Film. As a poet I creatively amalgamated painting, photography to decorate my poetry film moving away from just reading the poem with some visual components. I thought that another film maker would be forced to follow instructions without getting much scope for his or her creative excellence. So, I learnt the process of film making myself. I realized that three great characters must meet in modern Russia and only place I could imagine was Cafe Pushkin. I traveled to Russia to capture the mood of present-day modern Russia. The day I landed I visited home of Leo Tolstoy and sitting on a bench in his estate museum I heard the whispers of the leaves saying, "Listen, plants also speak". The emptiness was felt but the richness was all over. It was a rare experience of contemplative literary meditation.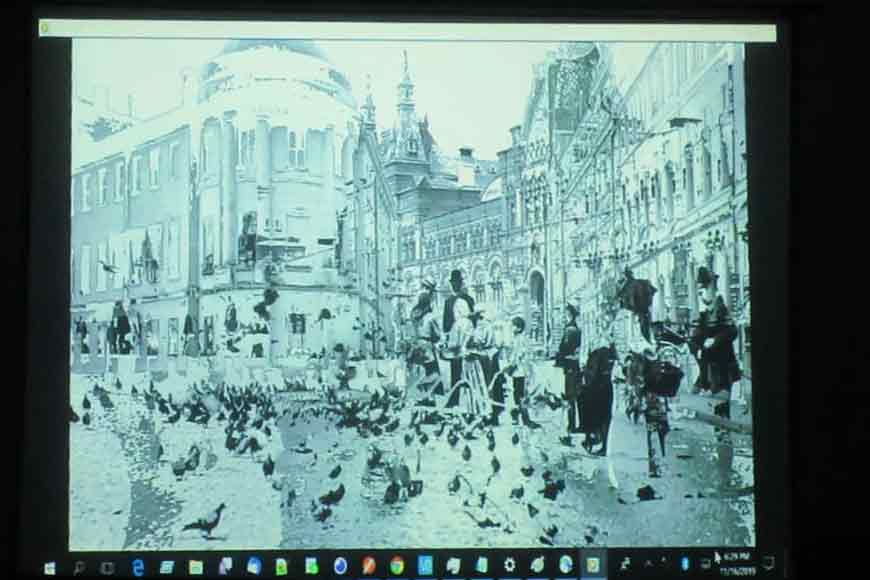 I remember a Book launch event of a friend where more than hundred people were invited over a cocktail and dinner but just few people actually bought the poetry book. I felt angry and disturbed when I found only few copies were picked up. I took a decision to move ahead in a different format to increase viewership not readership. I wanted the power of a text to spark the imagination with visual connections and metaphors which combine other creative aspects.
Within one year my first Poetry Film If They All Met At Pushkin cafe holds a proud screening history. The inaugural screening at Nandan followed by screening at Calcutta Club, Iran Society, Janus, (Center for visual and performing art), Rotary Sadan where His Excellency Governor Of West Bengal was present with his wife. The poetry film was screened at Hyderabad Lit Fest 2018. I am grateful to Inter Cultural Poetry and Performing Library for organizing a special screening followed by a discussion about the poetry film by eminent panelists like Dr. Sharmila Ray, Janardan Ghosh Film Maker & performing artist, Jagari Mukherjee literary scholar and student of Russian literature and the session was moderated by poet and associate professor Rituparna Khan in presence of the august gathering of best known poets of City Of Joy, academicians and literature lovers.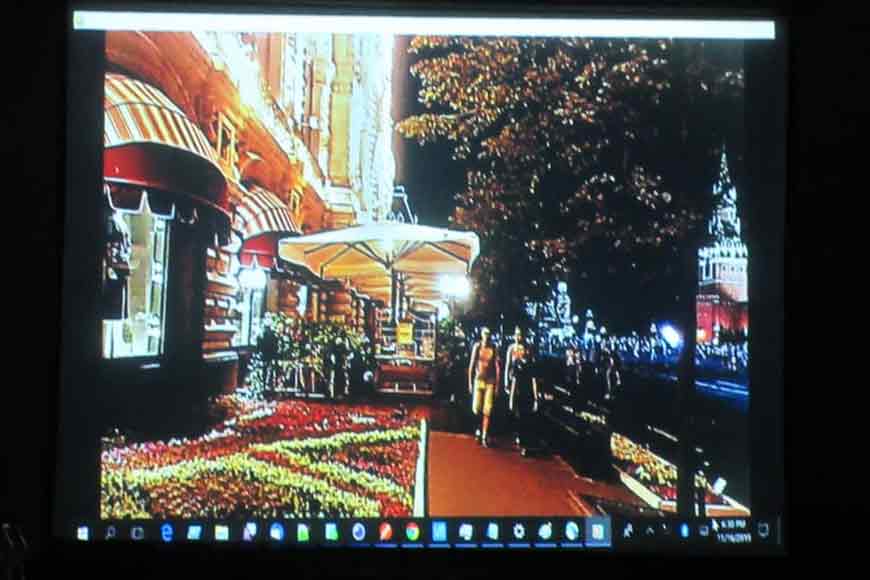 The filmmaker's skill is to interpret what the particular poem has to say. The essence of the film was enhanced by adding the voice over for each character of the film to magnify the engaging conversations between Pushkin, Tolstoy and Akhmatova. The scene of Dead Leaves a well scripted symbolism to portray the historical reference of Russian revolution during that period.
The quote of Tolstoy 'If You Want To Be Happy – BE' resembles the first primordial sound of the universe OM! A profound understanding in a simple line that happiness is within.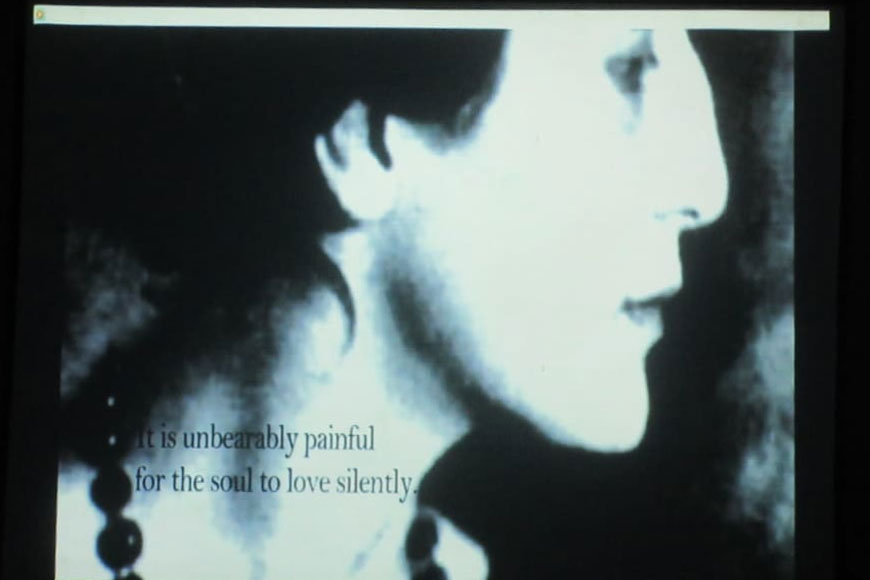 "Despite the constant surveillance and threats of arrest and execution, Akhmatova kept writing. Her friends helped her keep her work alive— through a kind of whisper network, they preserved one another's poems by memorizing lines and stanzas before they burnt the original copies. One of Akhmatova's most famous poems, Requiem, was written this way: Despite the pressure the government put on her, Akhmatova and her work survived Stalin's regime. Not only that, she outlived the dictator himself by a decade, passing away in 1965. In between the Terror and her death, Akhmatova went on to receive accolades for her commitment to Russia and description of what its people had experienced. She was able to travel once more throughout Europe, to visit her old friends who had survived, and see her work celebrated."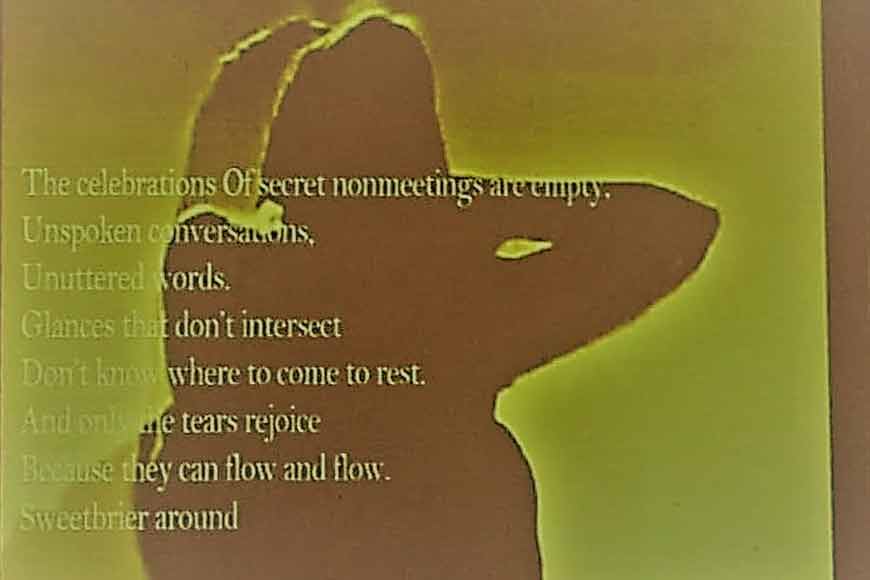 It became my responsibility to make Anna Akhmatova alive again in human minds and create a new genre of literary landscape to connect poets and movie lovers. Her interest in poetry began in her youth, but when her father found out about her aspirations, he told her not to shame the family name by becoming a "decadent poetess". He forced her to take a pen name, and she chose the last name of her maternal great-grandmother. She attended law school in Kiev and married Nikolai Gumilev, a poet and critic, in 1910.Her verses were unabashedly feminine and mystical, focusing on love, nature, and a material world packed with candles, rings, and minute objects onto which she projected her ample emotional landscape. Even early into her career, Akhmatova's unique style garnered slews of female imitators across Russia.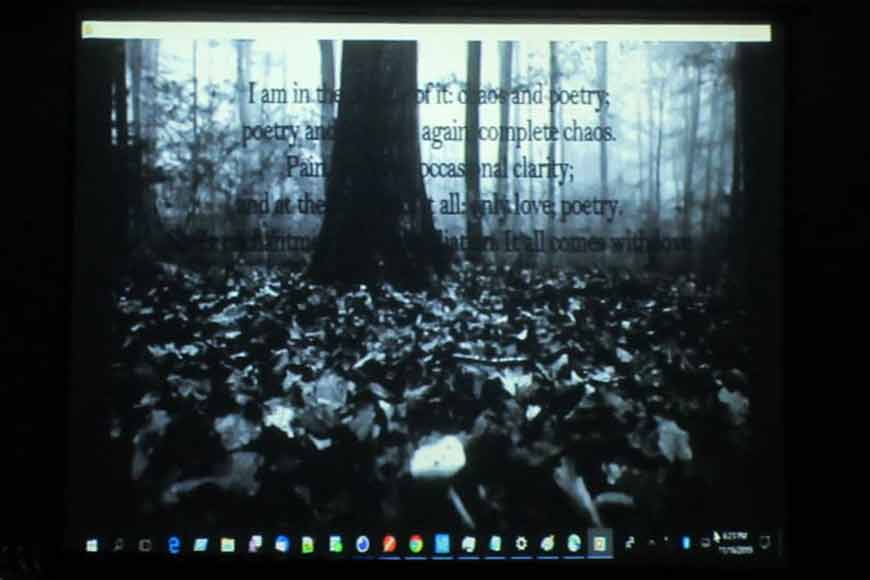 No foreign sky protected me, no stranger's wing shielded my face. I stand as witness to the common lot, survivor of that time, that place. — 1961
"Her son Lev was also born in 1912. He was raised by his paternal grandmother, who disliked Akhmatova. Akhmatova protested this situation, but her husband supported his family. She would visit with her son during holidays and summer."
Later, Akhmatova would write that 'motherhood is a bright torture. I was not worthy of it.'
The film is my humble Tribute to Poetry in an engaging form and to highlight Anna Akhmatova's literary contribution and the way she accepted sadness and grief throughout her life. She fought alone but finally she won her battle. Let us all celebrate the spirit of Anna Akhmatova.