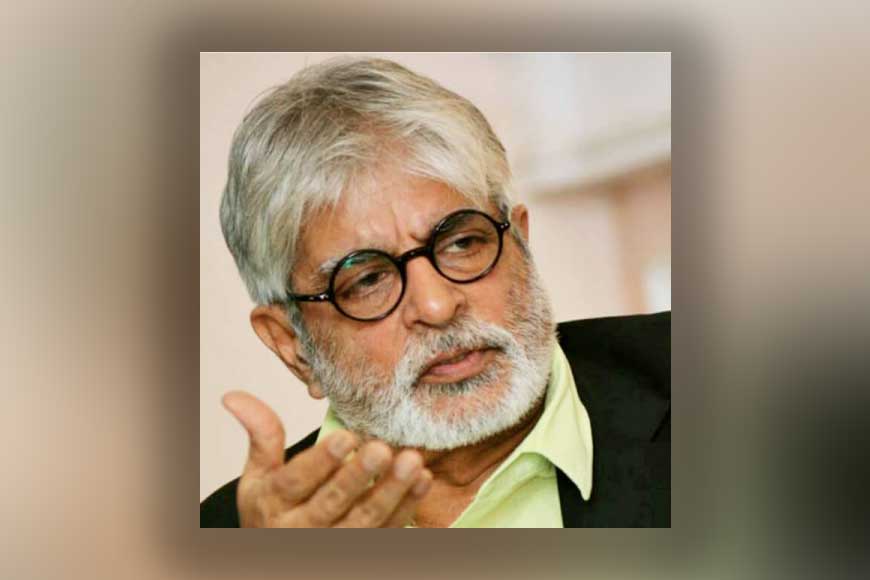 We all remember him for his hilarious role in Mr Ya Mrs, or even the one in Khandaan and Ji Mantriji. Film, television, stage actor, director and writer, Jayant Kripalani, has been what he wished to be. Natural, suave, experimenter and honest. He will be speaking candidly to the audience of MAYA adda today, sharing anecdotes about his life, his journey, what framed his career and about the city of Kolkata that he loves so much and one where he was brought up.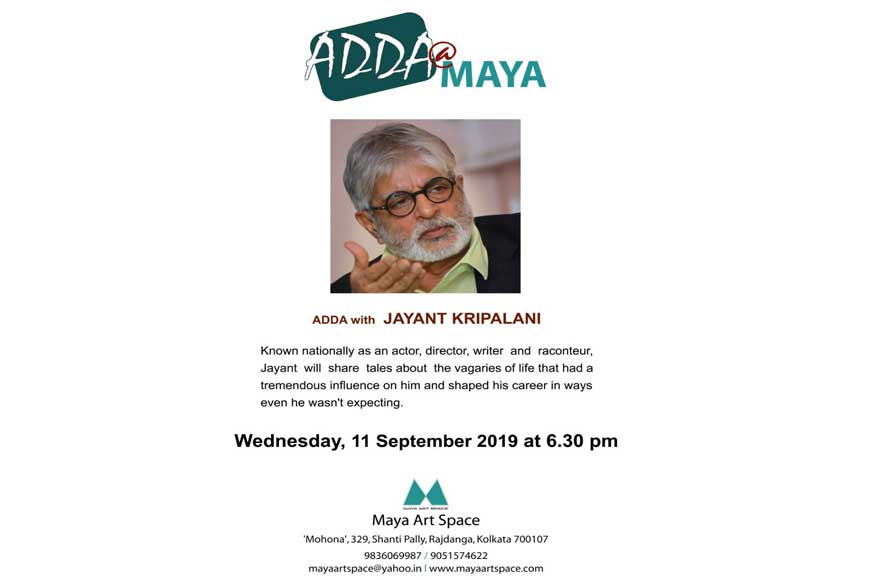 Though he has stayed in Mumbai for more than 30 years, he can never forget the city that he feels helped in developing what he calls his 'roving mind' and creative thoughts. Be it the book he writes on the conflict between real estate developers and environmentalists of Kolkata, or the stage performances he gives, bring out Kripalani's inner thoughts.
MAYA Art Space has been continuously organising such addas not just to revive the nostalgia of Kolkata's rock e r adda but also to bring to the audience creative minds, who have made this city their own and derived their inspiration too. Incidentally, Jayant Kripalani was educated in Kolkata's Don Bosco and then Jadavpur University. No wonder he loves this city, where he first took his step into acting through Hamlet and Shyamanand Jalan's Padatik.
Address:
MAYA ART SPACE
Mohona, 329 Shanti Pally, Rajdanga
Call: 9836069987