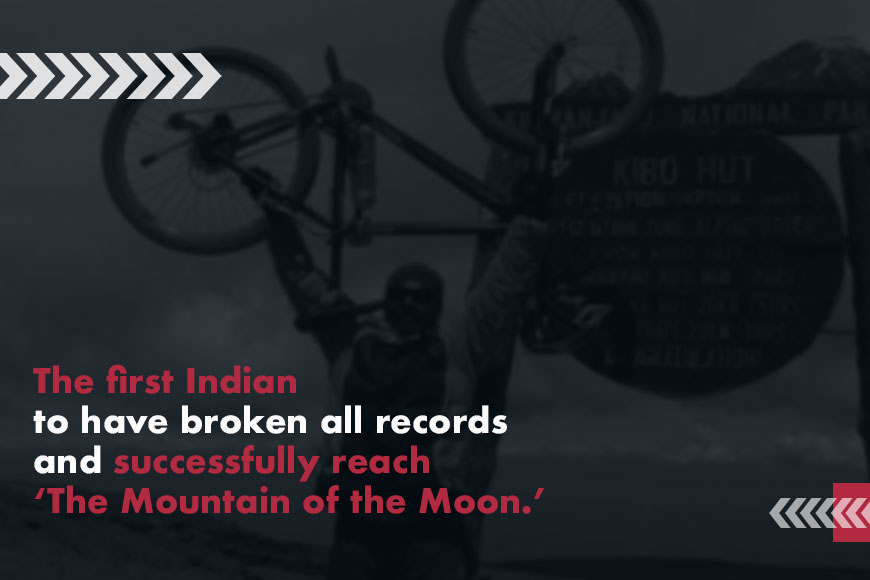 Remember getting lost in the world of adventure of Shankar, while flipping through the pages Bibhutibhushan Bandopadhya's Chander Pahar? Shankar, the central protagonist of the novel was the 20-year-old youth who belonged to an impoverished village. He hated the idea of a dim future and was struck by the concept of adventure. Shankar wanted to follow the footprints of renowned explorers like Mungo Park, Livingstone and Marco Polo. By some stroke of luck, he gets a job in Africa and sets off to 'The Mountain of The Moon' or 'Chander Pahar' in search of gold and diamond mines. His journey is marked with tales of adventure, wild lands, forests, animals and discovery of volcanoes. He accidentally finds the diamond cave and Bunyip's cave but gets lost. He gets hold of diamonds but considers them to pebbles. The book ends with Shankar saying that he would return to the cave some day and continue the legacy of exploration. It is 2019 and it seems Shankar is back, not on celluloid but in real life!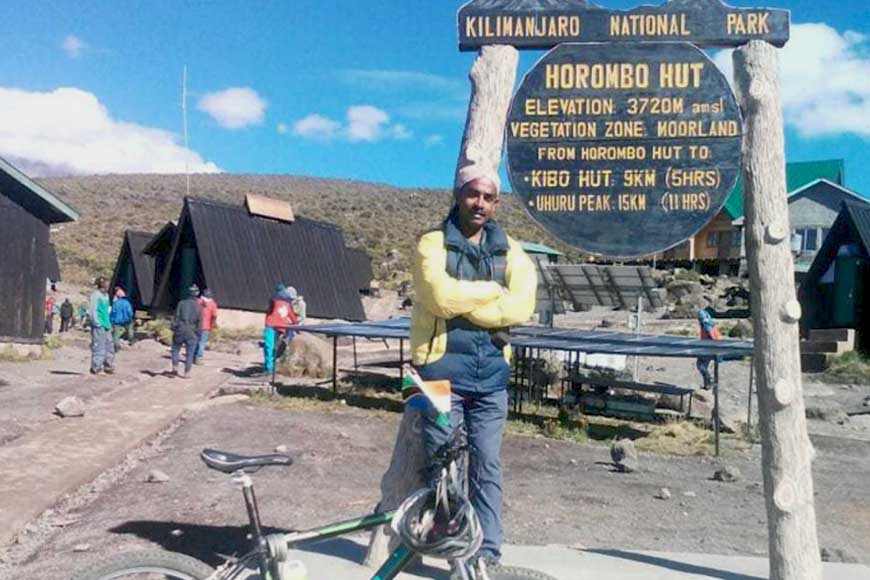 Pal at Mt Kilimanjaro
The story of Ujjal Pal from Bengal with a bicycle is very similar to the adventures of Shankar. Ujjal has reached the highest peak of Africa, and is the first Indian to have broken all records and successfully reach 'The Mountain of the Moon.' Mountaineer Satyarup Siddhanta's name had been enrolled in Guinness Book of World Records recently after he climbed all seven summits of seven continents. Here is another adventurer from Africa who has achieved the rare feat of reaching the highest peak of Africa, Mt Kilimanjaro (5,895 meters) on a cycle and hoisting the Indian national flag. He is indeed a great pride to our nation.

Ujjal was born in Dangalpara of Siuri. He studied Agricultural Science at Vidyanchandra Krishi University and got a job in a private organization but could not continue for long. He was fascinated by the concept of adventure and that caused a constant unrest within him. He soon left his job in search of an expedition of unknown territories. Adventure has always been his constant companion.
Since last few years, the idea of travelling the world on a cycle caught on him. He has often travelled within the country and outside with a cycle and reached inaccessible and remote areas including The Andaman and Nicobar Islands, Germany, Turkey, Greece and Southeast Asia. The 'Mountain of the Moon' expedition started on November 28 last year from Cairo, the capital of Egypt. Throughout the last three months, he has travelled Sudan, Kenya, Ethiopia and covered nearly 5000 kilometers. He reached Tanzania on January 16. The journey started yet again from Masaimara with the help of local climbers. On 26th January morning, he hoisted the tri-coloured flag of our nation at Uhuru range around 6 am.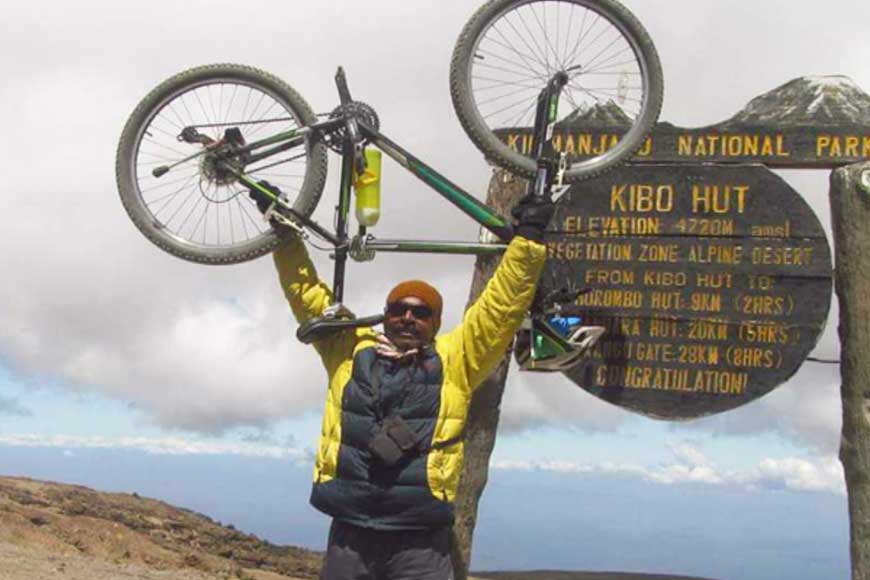 The victory
The desire to reach 'the mountain of the moon' was not just led by an intense passion for adventure. There also lies a social message behind this. Ujjal lives in the hope of a 'green world.' The name of this expedition is 'Green On Wheel.' With his cycle that he has fondly named Chetak, he set out on his mission. The message of the campaign says: "'Plant at least one tree in your entire course of life and take good care of it."
In the last two years, Ujjal has covered about 45,000 kilometers around 17 countries on a cycle with this message of creating a green world and reached 'Mountain of the Moon' or Chander Pahar which seemed a utopian idea until now. But this is not where the expedition ends. Ujjal has bigger dreams and is busy working on them now.