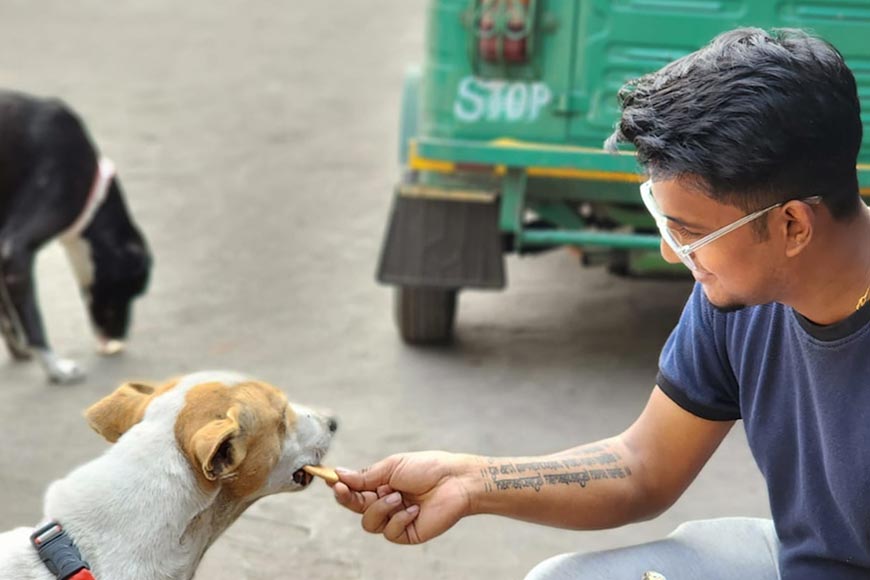 If you love keeping track of the actively performing NGOs based out of Bengal, then it is most likely that you have heard or seen a group of enthusiastic youngsters working relentlessly under an enticing banner, scribbled 'Charis'. These people are on a mission to impart computer education to the children in the tribal villages. Charis hopes to ensure a brighter future for these kids by making them eligible for computer-based jobs in a futuristic world where almost every job has been digitized. After the successful implementation of their much appreciated project named 'Ctrl Alt Dlt', Charis is back with a brand new initiative and this time it's for our four-legged furry companions. GB got into a quick chat with Sayantan Singha, the founder-member of Charis.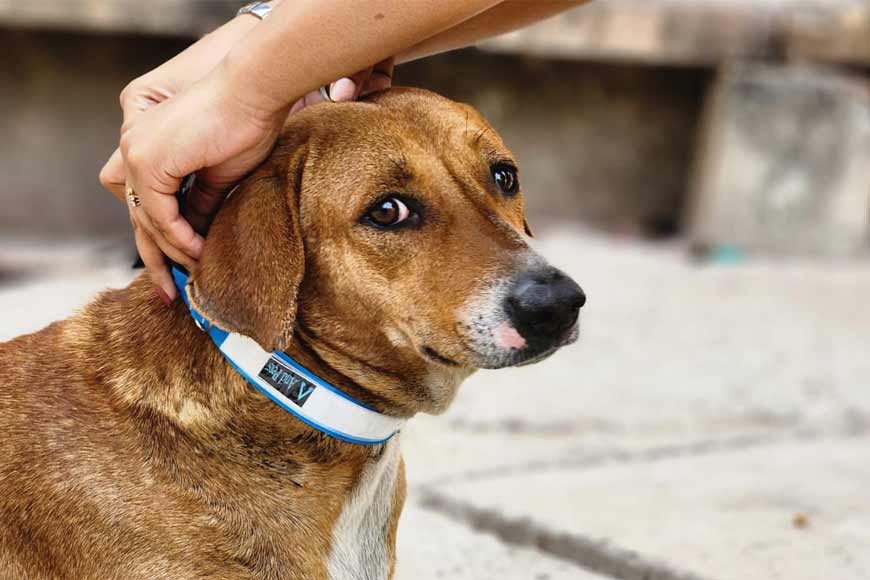 With an ever-welcoming smile, Mr. Singha said, "In Project PAW, we put reflective collar belts in the necks of stray dogs. These collars glimmer in the dark, thus preventing a car or bike to run into the animal. It would be untrue if I claim that this project intends to save dogs only. In most of the cases, whenever a dog gets into an accident, there is also a human involved who too have been severely injured. You would be startled to know that according to the statistics of a private insurance company, stray animals are the second biggest reason for road accidents; and dogs account for 58% of it. Only in 2022, 1376 accidental cases caused because of stray dogs have been registered to this young company. Now let us take a pause and think of what the numbers will be, if we turn to the huge multinational ones!"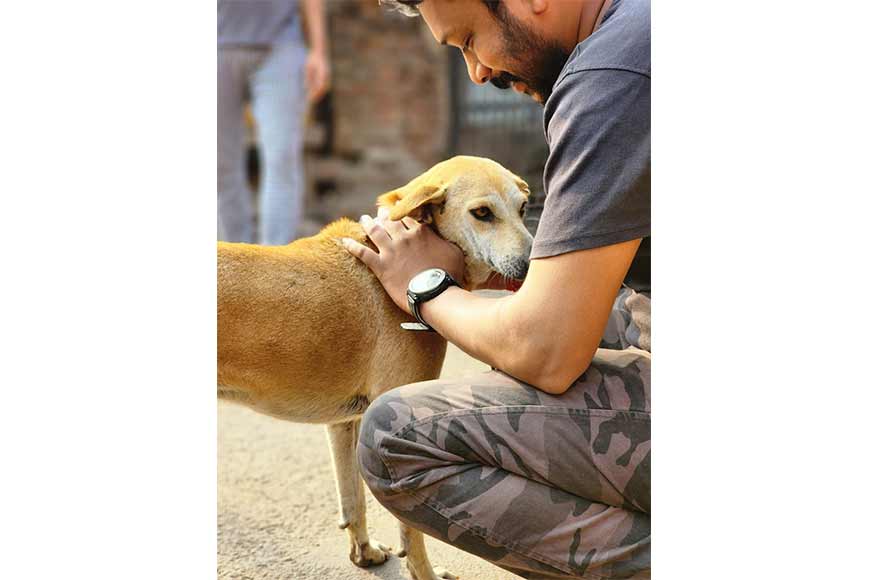 Sourav Bose, member of Charis, with his four-legged companion
"Also," says he, "when any accident takes place, even if people rush humans to health centres nearby, the dogs are left unattended. After bleeding profusely, crying for help, these mute beings ultimately succumb to death. Our initiative tries to battle all these mishappenings. For implementing the project, firstly we look for areas where stray dogs usually roam near highways or heavily trafficked roads. We jot down the numbers, select a perfect timing and finally send out a team with collar belts bought beforehand. Our team reaches the spot, befriends the dogs over food and finally make them wear these lightweight reflective collars when they feel comfortable to."
Are the locals sceptic about the initiative? "Not at all," Singha replies, "People like the morning walkers or onlookers often offer us help themselves. We have even at times taken help from locals to detect the unstable ones from the lot or the ones with biting issues. We have received huge response from all over the state regarding this innovative initiative, where people procured reflective collar belts from us for the dogs of their locality. Creating awareness about the necessity and utility of these collars has helped a lot in lead generation and has made Project PAW a success."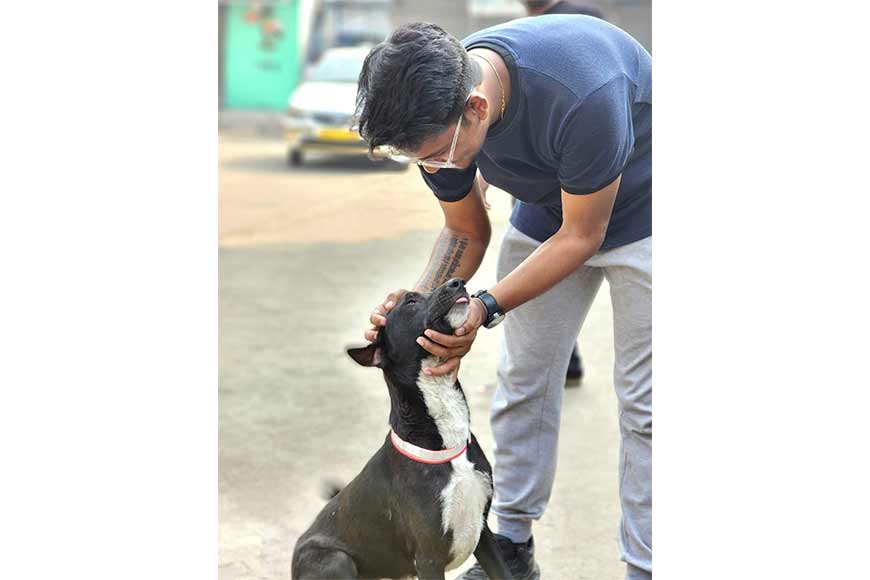 Sayantan Singha with a furry companion
Project PAW began its journey from Bardhhaman and now has reached to places like Howrah, Barrackpore, Dumdum, and a few locations in Bankura. However, the people behind it are refusing to stop and are planning for a new project, the implementation of which can help the strays stay fed. Inspired from a Delhi initiative, Charis is looking forward to install automatic feeders in several places across the streets, where stray dogs would receive food. Interested people would be able to donate food or money for this humanitarian cause.
While many of us think about providing food and shelter for the stray dogs living in our roads, their safety is often overlooked. Project PAW by Charis was something that we never knew we lacked, until we did. GB heartily appreciates the team for elevating road safety to a new level.