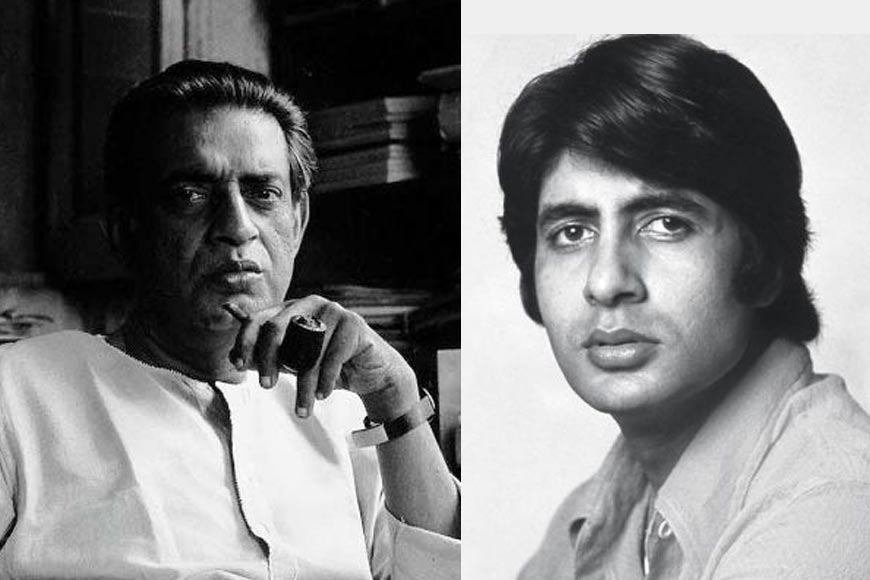 Welebrated author/ film director Satyajit Ray's immortal fictional private detective, Feluda has enamoured readers and film lovers for more than half-a-century and continues to do so even now. Various directors have presented Feluda without altering the essential core. In 2020, Srijit Mukherji directed two seasons of the web series, Feluda Pherot (Feluda Returns) with Tota Roychowdhury essaying the cult figure. After that, Feluda disappeared from the radar and the audience were restless and wanted more of Feluda adventures. Finally, after a year-long hiatus, Mukherjee was back at the helm of the new series, Feludar Goyendagiri (The Sleuthing of Feluda), which started streaming in the OTT platform from mid-June this year. The web series follows the story of 'Darjeeling Jawmjawmat.'
Bengal has an enduring fascination with detectives on the trail of rahasya (mystery). Sleuths have been a part of Bengal's popular fiction for well over a century. Roybahadur Priyonath Mukhopadhyay, a retired police official in Calcutta during the British era, is considered a pioneer in the field of mystery and detective fiction in Bengali literature. In 1889, he began writing accounts of some of his cases in the journal 'Anusandhaan', before moving in 1892 to 'Darogar Daptar' (The Inspector's Files) devoted solely to his stories. He wrote 206 stories over the next 11 years.
The trend continued and now we have a plethora of fictitious detectives ruling the roost including the Jayanta-Manik duo by Hemendra Kumar Roy, Parashar Barma by Premendra Mitra, Kiriti Roy by Nihar Ranjan Gupta, Gogol by Samaresh Basu, Kakababu and Sontu by Sunil Gangopadhyay, Colonel Niladri Sanyal by Syed Mustafa Siraj, Arjun by Samaresh Majumdar, Mitin Mashi by Suchitra Bhattacharya, Shabor Dasgupta by Shirshendu Mukhopadhyay and many more. But Saradindu Bandopadhyay's Byomkesh Bakshi and Satyajit Ray's Feluda rule the roost and their fame has reached beyond the borders of India.
In fact, for a majority of Bengalis, Feluda is THE favourite fictional detective character. Created by Ray, Pradosh C. Mitter aka Feluda has ruled the hearts of both young and old readers alike for several decades and continues to do so till date. Previously, detectives were known more for their brawn than for their brain but the concept changed with the arrival of Byomkesh Bakshi, the typical educated, middle class urban Bengali 'Bhadralok' in dhoti who possesses a sharp intellect and is adept at solving the most complex of crimes with analytical and logical deductions. Bakshi paved the way for Pradosh Chandra Mitter, better known as Feluda. Ray took things one step further and his protagonist, 'Felu Mittir' possessed an amalgamation of both skills.
A quintessential Bengali young man — six feet tall, handsome, physically fit with a well-built toned body, smart, reserved, with an excellent sense of humour, upright, honest, a voracious reader, possessing photographic memory, interested in all things under the sun, gourmet, excellent with wordplays and card tricks, sensitive, logical and yet with a mind completely open to the paranormal and pseudoscience – Ray's creation is endowed with qualities that set him apart from the stereotypical fictional private detectives Bengalis have been familiarized by authors so far. Feluda is a role-model for adventure and mystery loving readers/ audience of all ages. He epitomizes everything that an average reader wants to be. He is the ultimate 'hero' and that is the reason why Feluda remains the most endearing, the most popular detective Bengali literature has ever seen.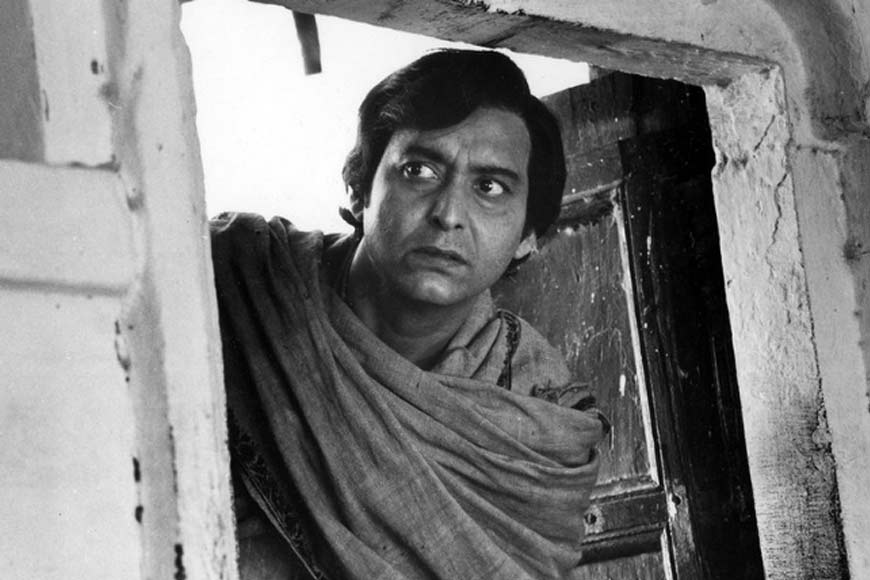 This iconic character is not only confined to the pages of books but has also carved a niche for himself on the silver screen. Many actors have portrayed Feluda and have breathed life into the dynamic character but still for a majority of film buffs, Feluda is synonymous with Saumitra Chattopadhyay. All the physical attributes and nuances of the literary character fits Chattopadhyay like a second skin. But not many know that Ray had earlier thought of Bollywood superstar Amitabh Bachchan in the lead role of Feluda but owing to other commitments, Bachchan had to excuse himself.

This was in the mid-Eighties when Ray resolved to make a television series, 'Satyajit Ray Presents', for Doordarshan based on the adventure stories of Feluda. He wanted to cast Amitabh Bachchan in the lead role. Preliminary talks were held with Bachchan. Ray planned to launch the series with 'Kissa Kathmandu Ka,' based on his original story in Bengali titled, 'Jato Kando Kathmandute,' and this required the entire unit to fly to Nepal and shoot at various spots for a long period of time. But logistics didn't match since Bachchan, who was at the helm of his career at that time was very busy with other commitments and had to refuse his dear 'Manik-Da's' offer. Ray's plan to project Bachchan as Feluda eluded his fans. The role later went to Shashi Kapoor and Bachchan's association with the legendary filmmaker remained confined to only lending his baritone to the 1977 masterpiece, 'Shatranj Ke Khiladi'.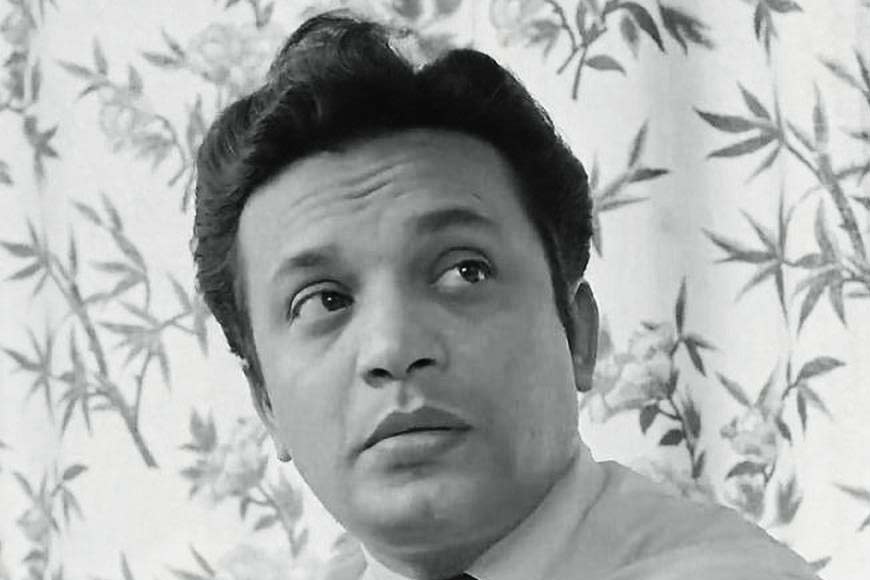 Similarly, megastar Uttam Kumar had also declined to act in a film directed by Ray. He had approached Uttam Kumar for the film 'Ghare Baare'. In 1956, Ray was taken ill and was forced to stay confined to bed. He utilized this period to finalize plans to direct 'Ghore Baire,' based on Rabindranath Tagore's novel. He wrote the screenplay where he envisioned Uttam Kumar in the role of Sandeep. However, the project was stalled. Ray tried to revive it a number of times but every time it was hampered. Finally, the film was made and released in 1984 with Victor Banerjee as Nikhilesh and Soumitra Chatterjee as role of Sandeep. Uttam Kumar did two films under Ray's direction, 'Nayak' and 'Chiriyakhana' and both were very well received by the audience. 'Nayak' won several awards including the UNICRIT Award at the Berlin International Film Festival in 1966, the Silver Lotus Award for Best Screenplay at the National Film Awards, India in 1967 and Bengal Film Journalists' Awards for Best Actor (Uttam Kumar), Best Director, Best Screenplay, Best Dialogue (all went to Ray).