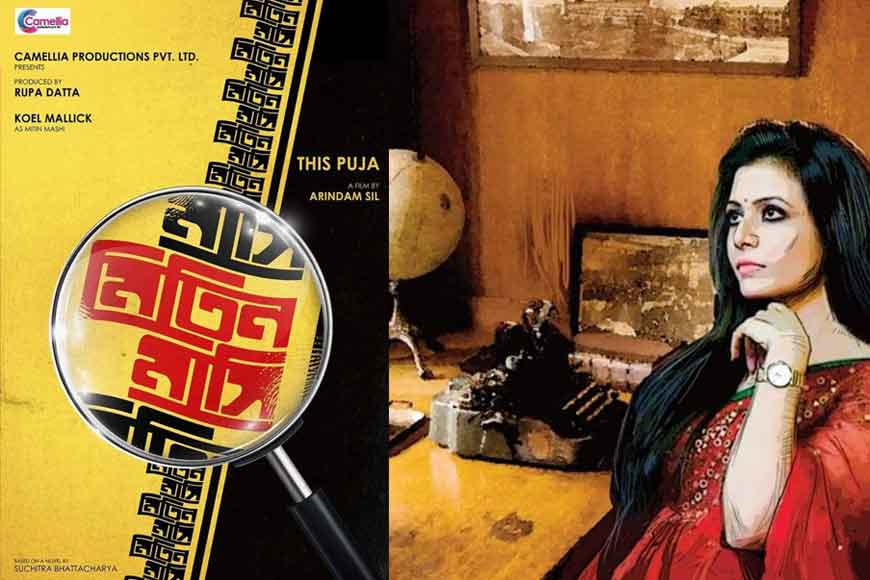 When it comes to Bengali detectives, we only tend to talk about Feluda, Byomkesh or Kiriti. But have you heard of Bengal's female detective, Mitin Mashi? Yes, the character created by late Suchitra Bhattacharya? Mitin Mashi evokes a sense of nostalgia among many as she was someone who used to be a rage in Puja Barshiki magazines. And now she is coming on celluloid like Feluda and Byomkesh. Revisit the nostalgia this puja and have a glimpse of Mitin Mashi on screen.
This dynamic female detective will be played by none other than Koel Mullick. The first story to be adapted is that of Haatey matro tinte din. Often called 'Miss Purple of Bengal,' Mitin Mashi is the perfect amalgamation of an edgy and docile homemaker. She is also a detective who knows the perfect art of balancing her duties inside and outside home. You might find some vignettes of Agatha Christie's Mrs Marple in her activities. Koel Mullick is highly excited to be able to play the character and has considers this opportunity as a celebration of womanhood.
The film will also feature Vinay Pathak, Subhrajit Dutt, Riya Banik, Arunima Ghosh in important roles. Bickram Ghosh will be composing the music and background score for the film while Subhankar Bhar will work as the DOP.