Modern Masterpiece: Titas Ekti Nodir Naam, the story of a river and a man who loved it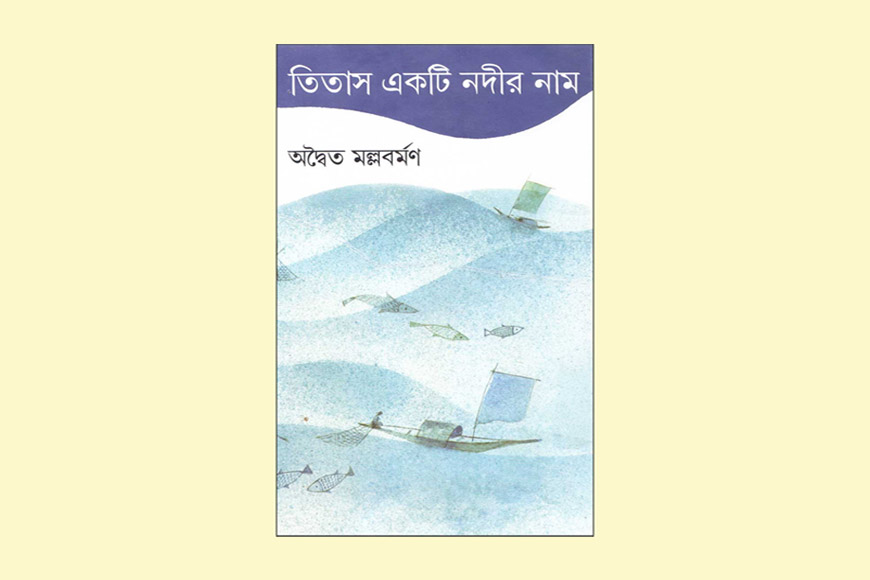 Titas Ekti Nodir Naam (1956)
Written by: Advaita Mallabarman
Publisher: Various
Four surviving stories, and three novels. That is all that we have of Advaita Mallabarman (1914-51). And that is all that is needed to justify his reputation as one of the brightest stars of Bengali literature, a star that imploded all too soon.
Those who do know anything about him at all will say that Titas Ekti Nodir Naam alone is enough to cement the author's reputation as a storyteller par excellence. One of three novels passed down to us – the other two being Ranga Maati and Shada Haoa – Titas Ekti Nodir Naam is the work that Mallabarman is best remembered for, though he remained a prolific writer throughout his 37 years on earth.
Not too many contemporary readers have probably read the novel, in Bengali or in its English translation (by Kalpana Bardhan, University of California Press, 1993). Which is a situation easily rectified, since both books are still widely available. More people may have watched the film that Ritwik Ghatak made out of it in 1973, which will celebrate its 50th anniversary next year.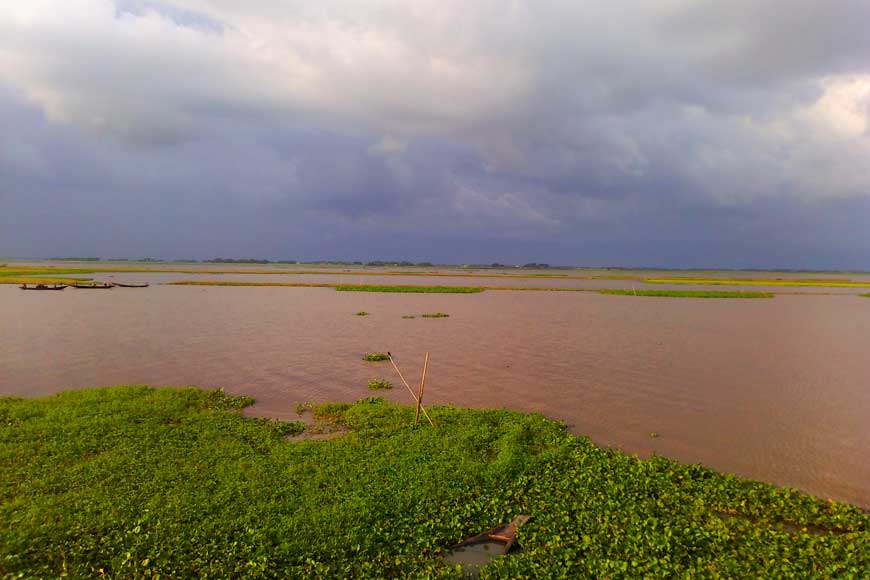 Titas River Brahmanbaria-Bangladesh
On the face of it, the novel's plot is full of action. Kishore, a fisherman who lives by the River Titas, accidentally marries a young girl simply called Rajar Jhi (the king's daughter/maid), when he visits a nearby village. Very shortly afterward, a pregnant Rajar Jhi is kidnapped on the river, causing Kishore to turn mad. However, the young woman fights the bandits, jumps into the river, and is rescued by some villagers. Unfortunately, she knows nothing about her husband, not even his name. The only thing she remembers is the name of the village Kishore belongs to. A decade later, she attempts to find her husband, with their son, but a few residents of Kishore's village refuse to share food with her and her son owing to the threat of starvation. A young widow, Basanti, helps the mother and child. It later turns out that Kishore and Basanti were childhood sweethearts.
A happening narrative? Certainly, but overshadowing all of it is the river as the novel's principal character, and the lives of the 'Malo/Malla' or fishing community living along its banks, the community that gave birth to Mallabarman himself. The novel's narrative structure or its prose is not always as neat and flawless as they ought to be for a literary masterpiece, but Titas Ekti Nodir Naam is a masterpiece because of its flaws, it is an allegory more than a linear narrative.
Born into a poor Malo family in Gokarnoghat village beside the Titas in Comilla district of modern day Bangladesh, Mallabarman was the second of four children and lost his parents as a child. His two brothers died shortly after, and his sister (widowed soon after marriage) died before he left for Calcutta at 20.

Until he left for college, the young Advaita lived in the village with his uncle, becoming the first child from the Malo community in the surrounding areas to finish school. Seeing him as a beacon of hope amidst centuries of repression and social exclusion, members of his community collected subscriptions to support his school expenses, until the time he matriculated in 1933 and went on to Comilla Victoria College. Unable to continue higher studies owing to financial hardships, he left college in 1934 for Calcutta, to find work as a literary editor and professional writer.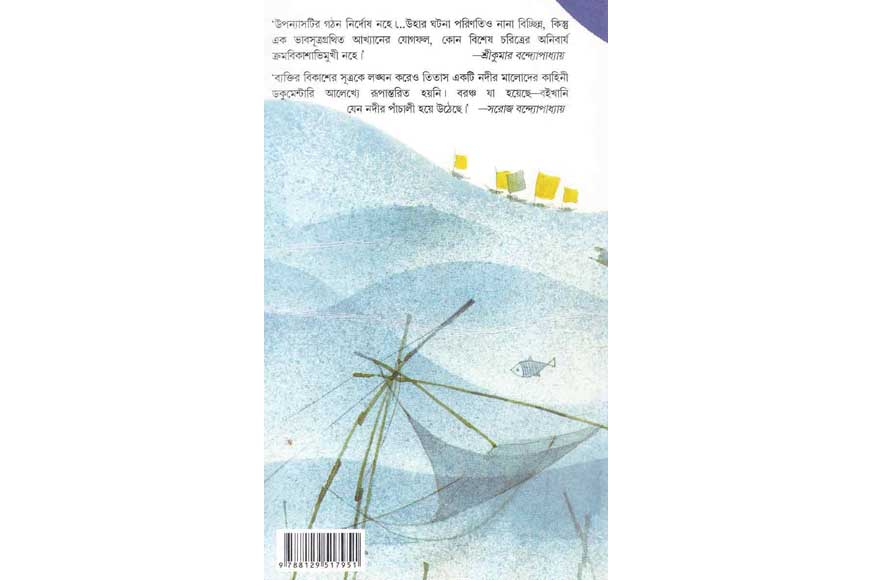 The story of his brief life, fascinating and tragic though it is, is not the subject of this discussion. Suffice it to say that the poverty and hardships of his growing up find ample reflection in Titas Ekti Nodir Naam, becoming in turn a documentation of his community with its history of caste oppression and dehumanising poverty, and how the river runs through it all.
During all the years that he spent in Calcutta until his death from tuberculosis, Titas and the Malos were never far from Mallabarman's mind. Post-Partition in 1947, as members of the community began to arrive in Calcutta as refugees, he began channelling nearly all his earnings toward their welfare, taking on an extra job so he could earn more, heedless of the mental and physical strain this was causing him. Titas and its people were his priorities, his own life seemed negligible in comparison.
Many saw in him a literary successor to the legendary writer Manik Bandyopadhyay, who Mallabarman himself ardently admired, but he never really considered himself worthy of the position. Titas Ekti Nodir Naam shows his deep, emotional understanding of the human psyche, his starkly intimate knowledge of poverty and oppression, and his yearning for a vanishing way of life. These qualities make him a chronicler rather than a mere storyteller.
For those interested in reading Titas Ekti Nodir Naam, it is available online in both Bengali and English. The Bengali original is also on sale at The Bengal Store.