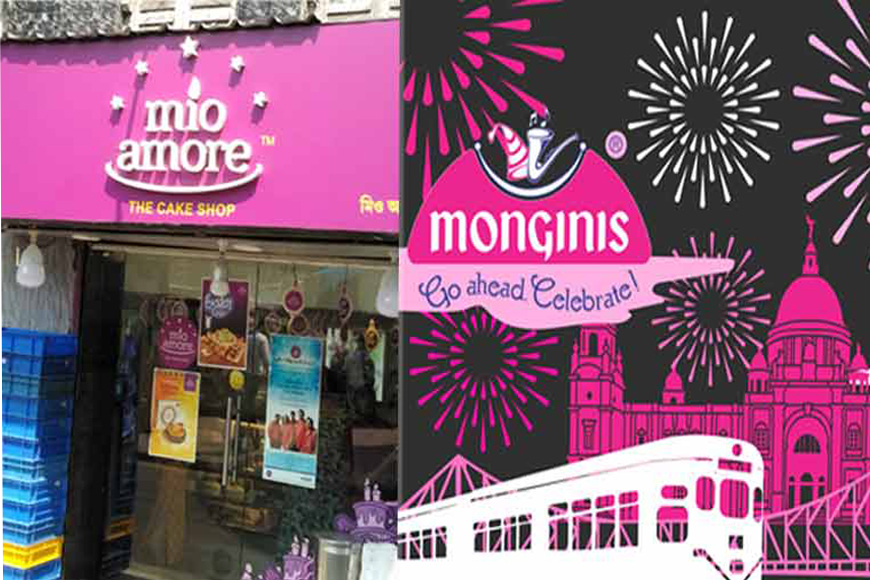 When two old partners turn competitors, the journey becomes truly interesting. Monginis is back in Kolkata to keep the spirit of non-political opposition alive, amidst the ongoing political fever everywhere. Ganguram sweets has become the new ally of Monginis. The previous partner of Monginis, Switz Food Pvt. Limited which is now the owner of the brand Mio Amore, has various franchise in every corner of the city and has become quite a sensation in the past few years in Kolkata and other parts of the state. With Monginis popping up in the city again, their competition with Mio Amore will be truly intriguing.
Monginis has been doing business in Bengal since 1992. Their cakes, pastries, however, were produced by Switz Foods Private Limited. The steady partnership of twenty-five years between Monginis and Switz Foods Private got disrupted in 2015. Monginis was like the one stop destination for all cake lovers specially to all income group customers, as their price was reasonable. The tagline Moner Jinish - Monginis was a rage and still evokes nostalgia. However, after their sudden fall out, Switz Foods Private Limited brought its own brand of cakes, snacks and pastries - Mio Amore. Even after the sudden change of name, the business of Mio Amore did not get affected as the quality and taste of the food remained unaltered. Mio Amore sowed new seeds in the very land created by Monginis.
After almost three years, Monginis is now all set to reappear in the city and create a buzz with their new partner- Ganguram. Ganguram is already an old name in the sweet business. Now they are all geared up to try luck in the bakery section. Monginis will be selling cakes and pastries made by Ganguram. They have signed an agreement for ten years. A seven-storey house has also been purchased and the construction of the infrastructure is complete.
Now all are waiting for the Big Day to arrive!