Charred remains of textiles strewn here and there, gutted iron pillars, and colourful half-burnt garments peeping here and there through the embers of destruction. Street urchins at times scourging through the heaps to locate if any new garment can be retrieved. That's the scene you are greeted to the morning after a major fire broke out at the iconic Traders Assembly building of Gariahat. With the Bagri Market fire still haunting the authorities and citizens of Kolkata, where lakhs of traders lost goods worth crores, this fire at the vibrant saree market of Traders Assembly is yet another episode of loss.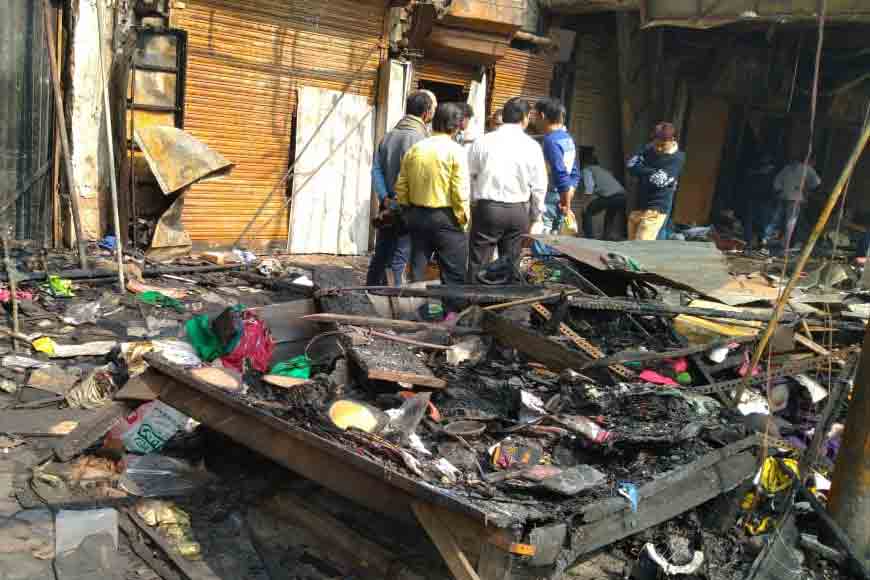 But who is to blame? If the rich businessmen of Traders who had plush saree shops insured are blaming the street side hawkers who leave their dalas at night infront of the entrance or leave the electric bulbs that might cause a short circuit, the pavements hawkers put the onus of the fire on the traders themselves. The State Fire Department rushed in around 19 fire tenders and could bring the fire under control. The building houses garment stores on the ground and first floor and residential apartments on the floors above. Thankfully no lives were lost and all families were evacuated from the building on time. The building does not have an elevator and people had to climb downstairs to escape the fire.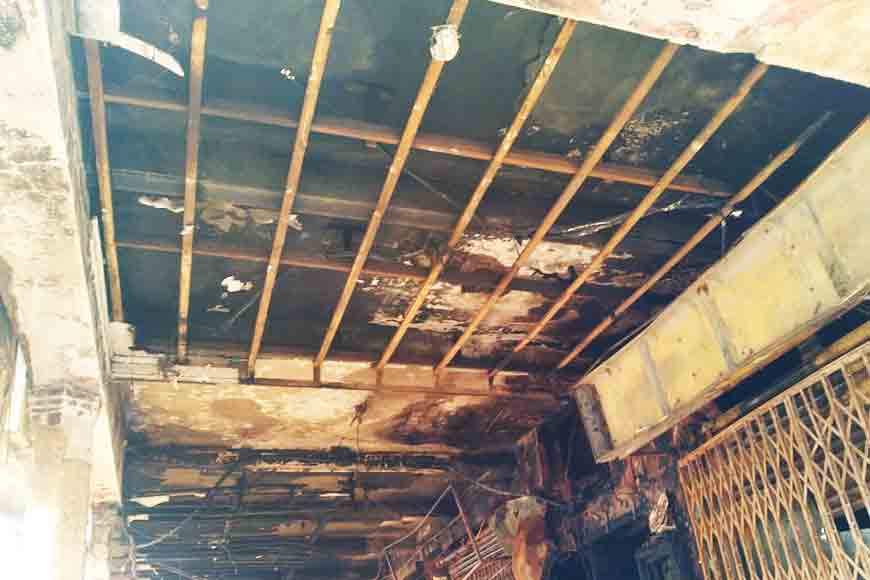 What was interesting is how social media reports alerted the Fire Brigade first. This is probably the first such fire incident in the city where social media played a major role. The exact cause of the fire was yet to be ascertained, but it seems that fire from a shop on the footpath adjoining the building led to the incident. A short circuit inside the building probably started the flames that spread like wildfire because of the tarpaulin and goods stocked on the pavements. In all major markets the hawkers' dalas still clog the footpaths and entrance to the buildings. Kolkata's Mayor Firhad Hakim said they were planning to introduce a system in which hawkers would have to fix wheels on vending kiosks, so that they can be moved as and when required. At least that will save us from spreading of the fire.
But when shall we learn the lesson?