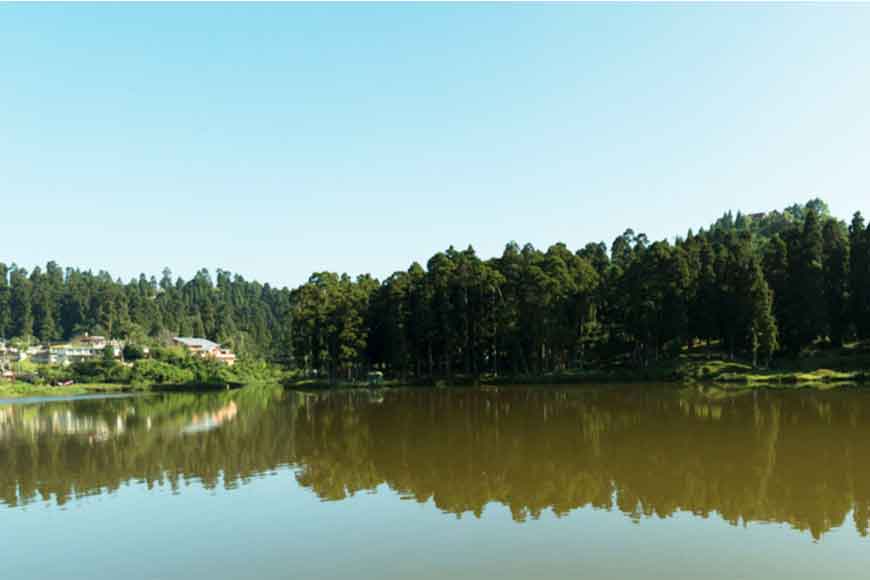 One of the most picturesque drives in the Darjeeling Himalayas is the 40-km drive from Mirik to Darjeeling and vice versa. About half the route is through Nepal border and along the road you come across forests of pine, fir, chestnut and oak. The meandering road passes through small hamlets of Sukiapokhari, Pashupati and Simana. You will also pass by Lepchajagat which has become a tourist destination on its own right. You can stop over at Pashupati and enter Nepal through this corridor. The Pashupati Market in Nepal is an attraction for tourists as one gets cheap products that come from China and South-East Asia. There are also lush green tea gardens enroute like Gopaldhara Tea garden and Thurbo Tea garden. So, this puja just enjoy the pristine beauty of this area.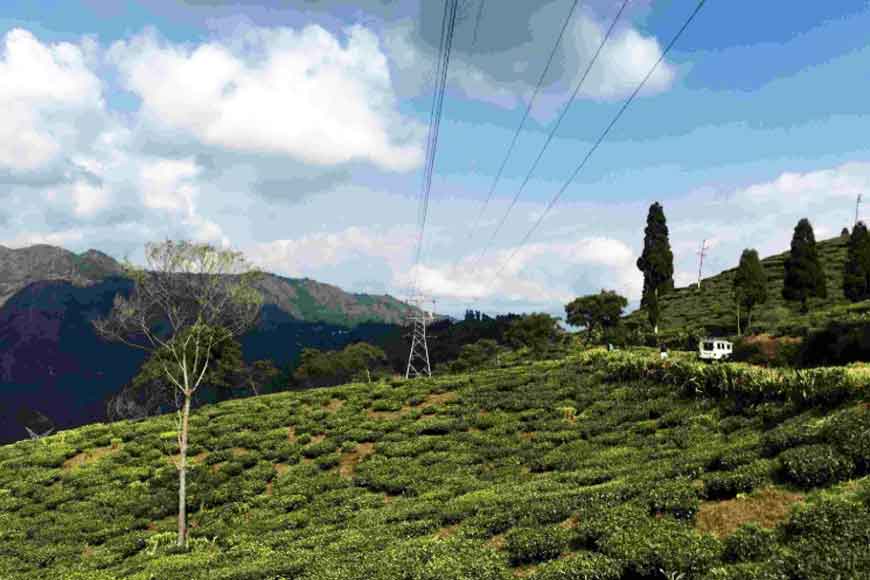 Mirik is only 49 km from Darjeeling and is 1,767 meters above the sea level. The weather remains charming all round the year. Mirik is famous for its lake, Lake Samendu or Mirik Lake, that is about 1.25 km long and a 3.5 km road surrounds it. In the backdrop of the lake, if you are lucky you can get a glimpse of Mt. Kanchenjunga. Boating in this lake is a must. One can also tale a short stroll or a horse ride around the lake.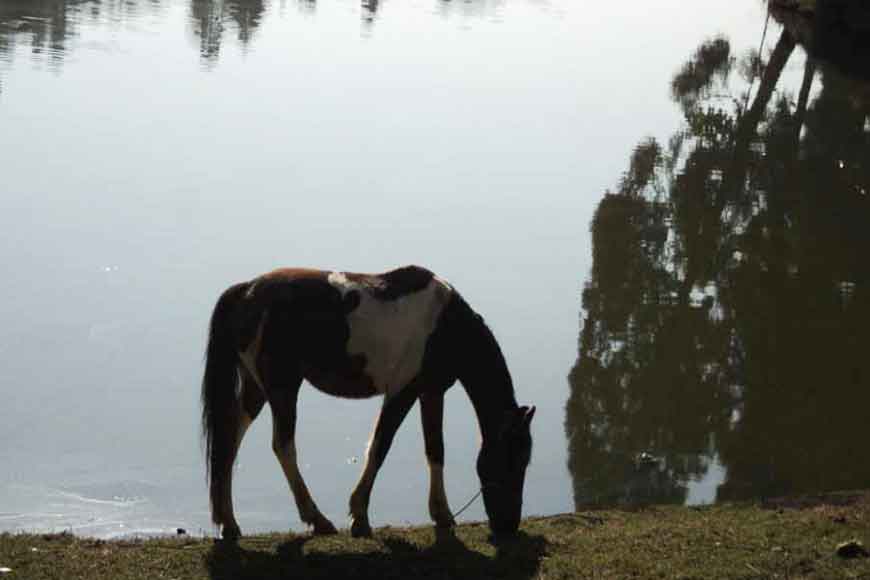 The Mirik Lake is an artificial lake created during the 1970s by the West Bengal government to make Mirik an attractive tourist destination. And it has worked wonders for the small town and its tourism. There is an arched bridge over the lake and a large ground where all sorts of tourism activities from horse riding to feeding fish takes place.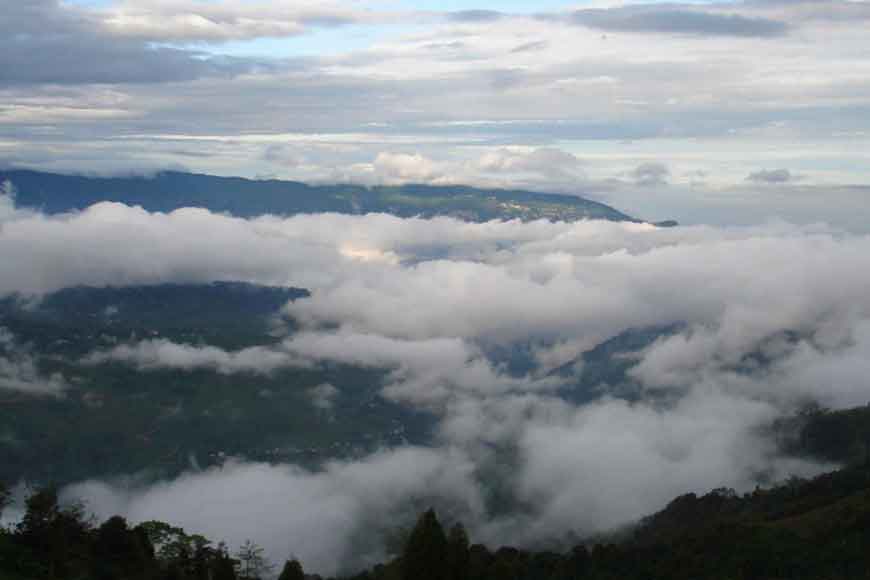 About 8 km south of Mirik towards Siliguri is the Tingling viewpoint. From here you can view the tea gardens and the snow-capped mountains. The sunrise and sunset from here is a visual treat. Another interesting viewpoint is Tama Koshi besides Rang Bhang river. It is about 7 km from Mirik town. Drive about 2 km from Mirik towards Darjeeling and you will reach the Thurbo tea estate. From here take a downhill drive on your right and 5 km ahead is the Rang Bhang riverbed. You can visit the two temples here and spend some good time picnicking around Rang Bhang river. If you are a little adventurous, you may try a trek from Mirik down here. The trek is an ideal for bird enthusiasts.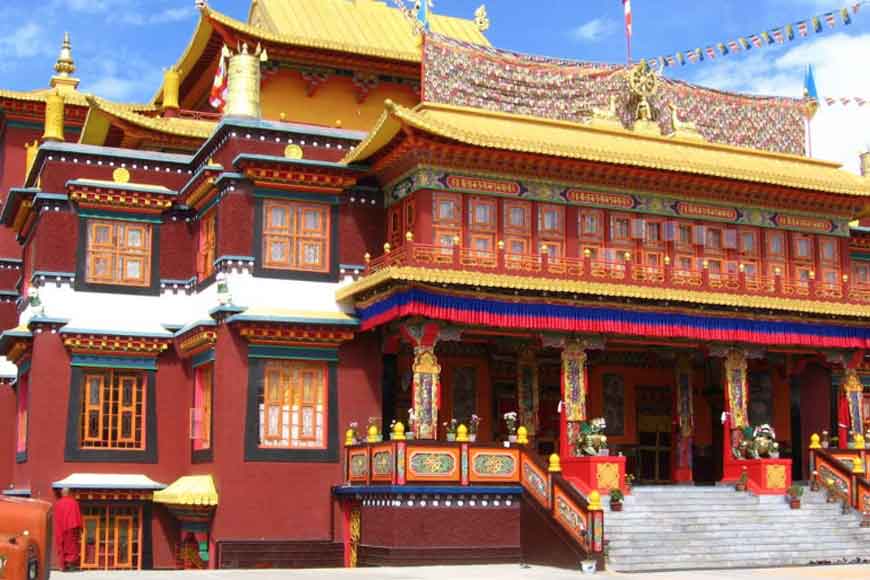 However, the precious jewel of Mirik is the Mirik Orange Village. From Mirik Bazar, a small village road goes east towards the Pahilo Gaon area. This area is famous for producing oranges, cardamom etc. You may take a walk in the village among the gardens for an authentic experience. There are a number of homestays in this locality. The Homestays offer excellent hospitality with a personal touch. Try Mirik for sure and enjoy a birding-trekking and angling tour, all combined in one.