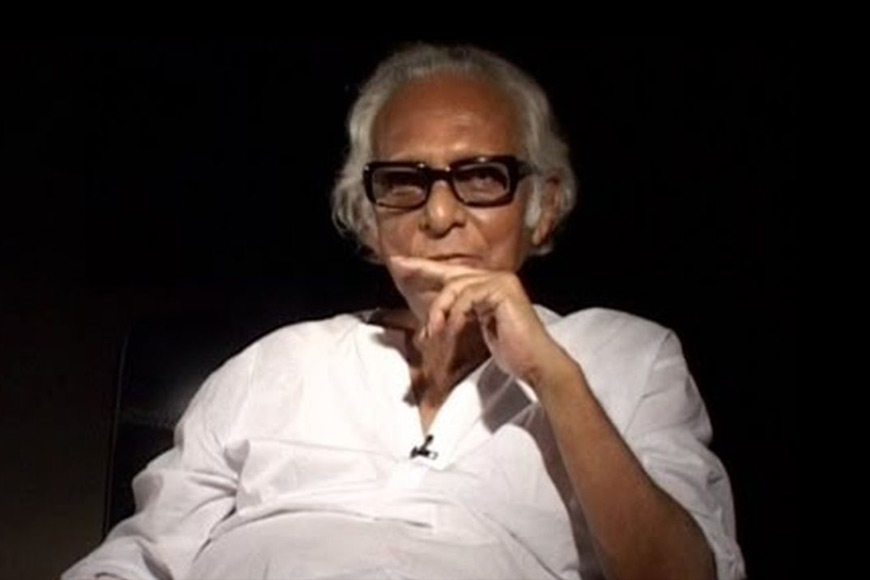 I am twenty,
In my twenty years, I've been walking for a thousand;
For a thousand years, I've been walking – pushing through poverty, destitution and death,
For a thousand years, I've been a witness to history – the history of poverty, of deprivation, of exploitation,
For a thousand years…
The poem runs as a leitmotif for the stories in Calcutta '71, the film which begins and ends the tale of a Naxal rebel killed in a police encounter. Directed by Mrinal Sen, the film narrates the violence and corruption throughout ages. Based on four short stories by different authors, the film is a hard-hitting study of the political turmoil of the 1970s, documenting the agony of the masses. Mrinal Sen's entry into the film world was rather abrupt. Sen was a rank outsider whose entry into the film fraternity was ignored and sneered by the mainstream filmmakers, who magnified both opulence and poverty on screen and dished out soppy, sentimental tales on a larger-than-life canvas.
When this thin, tall, dark, lanky youth with deep, penetrating eyes who worked as an audio technician in a film studio decided to direct a feature film, many feathers were ruffled and he was seen with trepidation by the successful, established filmmakers of the time. Sen hailed from Faridpur in erstwhile East Bengal. He came to Calcutta after high school to study Physics. During his student days, he got involved with the cultural wing of the Communist party. Though he never became a member of the party, his association with the Indian Peoples Theatre Association (IPTA) brought him close to a number of like-minded cultural people.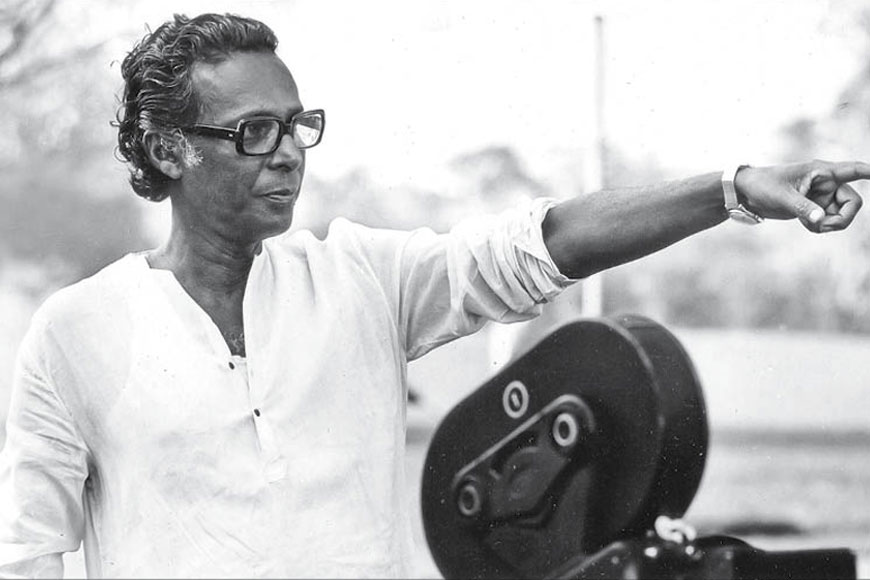 His interest in films started after he stumbled upon a book on film aesthetics. However, his interest remained mostly intellectual, and he was forced to take up a job of a medical representative, and he had to move out of Calcutta. But this phase did not last very long, and he returned to the city and eventually took a job of an audio technician in a film studio, which was the beginning of his film carrier.
Sen's debut film Raatbhore was released in 1955, at a time when global cine critics and audience lauded the arrival of Satyajit Ray in the arena of world cinema with his Pather Panchali. Sen's film was a disaster, so much so that he contemplated reverting to his mundane life. His next film, Neel Akasher Neeche (1958), was a commercial hit, garnering rave reviews. Baishey Shravan (1960) and Akash Kusum (1965) followed. Sen's next venture was a feature film in Odia, Matira Manisha (1966) and from there on to Hindi, where his maiden foray Bhuvan Shome (1969) literally ushered in the New Indian Cinema, along with Mani Kaul's Uski Roti and Basu Chatterjee's Sara Akash the same year.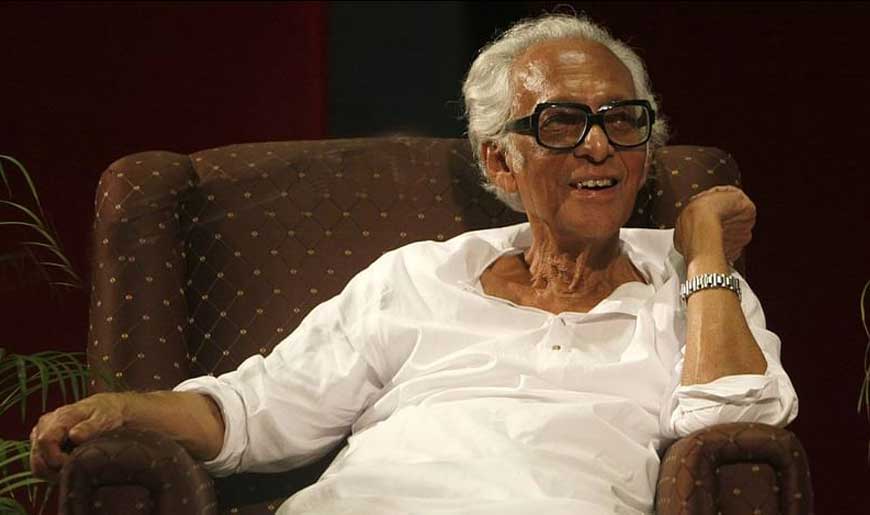 From here, Sen changed tracks and ushered in political film -- a new genre in Indian cinema with his three consecutive films based on Calcutta. The films, Interview (1970), Calcutta 71 (1972) and Padatik, came to be known as Calcutta Trilogy where Sen used the medium of cinema to depict the harsh reality of the world around him, a world fraught with unemployment and youth restlessness, urban violence, extra-constitutional killings, the Naxal movement and the rise of the Leftist rule in Bengal.
Sen was a visionary who was way ahead of his times and spearheaded the 'New-wave' cinema in India. Once he was asked to rate his films by a film critic and he said, "I never rank or rate my films. It is for viewers and critics to do so. Throughout my career I have focused on socially relevant subjects, never repeating myself. The language of cinema is of prime concern for me. I always abide by it. I am fortunate that my works have received national and international acclaim. I am content with whatever I did and experimented with through the medium of cinema." It is with the precision and clarity of purpose that Sen made his films and his sincerity and deep-rooted conviction reflect in his works and his films transcend the barriers of space and time and remain contemporary to this day.
Mrinal Sen never stopped experimenting with his medium. In his later films he tried to move away from the narrative structure and worked with very thin story lines. After a long gap of eight years, at the age of eighty, he made his latest film, Aamar Bhuban, in 2003.
During his career, Sen's films received awards from almost all major film festivals, including Cannes, Berlin, Venice, Moscow, Karlovy Vary, Montreal, Chicago, and Cairo. Retrospectives of his films have been shown in almost all major cities of the world.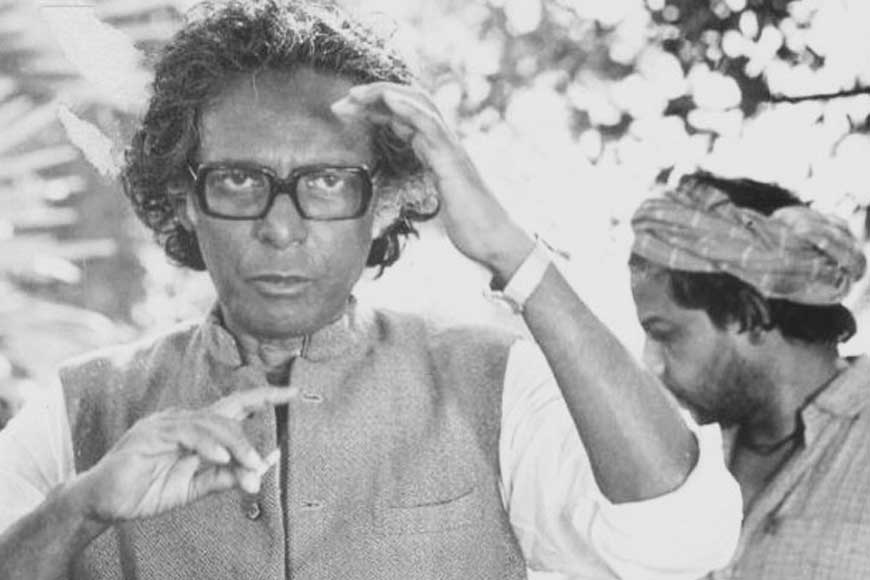 He also received personal honors like Padma Bhushan, and in 2005 he was awarded the Dadasaheb Phalke Award. The French government awarded him the Commandeur de l'ordre des Arts et letters (Commander of the Order of Arts and Letters), the highest honor conferred by the country. In 2001 The Russian government honored him with the Order of Friendship. He has also received a number of honorary Doctorate degrees from various universities. Sen was the president of the International Federation of the Film Societies. He also served as member of International Jury at various film festivals, including Cannes, Venice, Berlin, Moscow, Karlovy vary, Tokyo, Tehran, Mannheim, Nyon, Chicago, Ghent, Tunis, and Oberhausen.
In 2004 Sen completed his autobiographical book, Always Being Born. Sen would have turned 97 on May 14, this year.