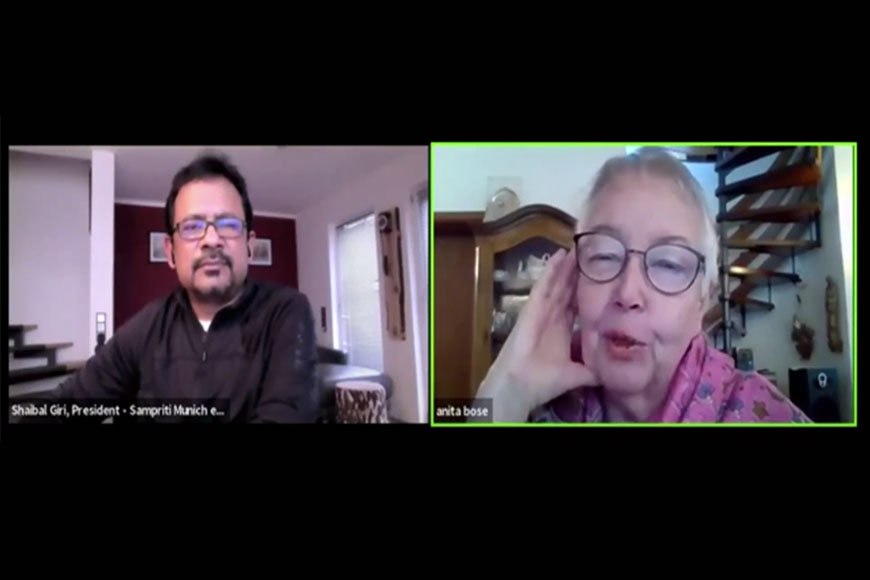 India is gearing up to celebrate the 125th birth anniversary of Netaji Subhas Chandra Bose in 2022. It is perhaps befitting that one of India's foremost patriots would have turned 125 the same year as the nation turns 75, a nation whose independence was the very source of his life's sustenance. As new truths such as Clement Attlee's statement on Netaji's impact on the British Empire come to light with every declassification, Indians are reflecting on his life and legacy with increasing intensity. For a nation that breeds some of our foremost future thinkers thanks to one of the world's largest concentrations of millennials, the 125-year celebrations provide an opportunity to imbibe Netaji's thoughts and ideas into our nation building for the future.
As an organisation, it is Sampriti's privilege to be a part of this historic milestone on two counts. As Netaji's 'karmbhoomi', Germany holds a special place in his life, both personal and professional. From his first declaration over Radio Berlin after the great journey from India, to the performance of the first national anthem in Hamburg, Netaji was incubating a free India from foreign soil since the early 1940s. As a premier Bengali organisation in Germany, Sampriti is endeavouring to preserve Netaji's legacy in Germany and greater Europe through its humble efforts.

On the personal front, it was in Germany that Netaji married Emilie Schenkel, a union that has sustained the Bose bloodline over three generations. Here, too, it is Sampriti's special privilege to have on board Dr. Anita Bose Pfaff, daughter of Emilie and Subhas, along with her husband Dr. Martin Pfaff as honourable patrons.
Sampriti in Germany have initiated a yearlong celebration of #Netaji125 through a series of conversations on Netaji's life, legacy, mission and vision. Spearheaded by the thought leadership of Dr. Anita Pfaff herself, these online conversations are titled 'The Anita Dialogues', to be held every month, anchored on milestone dates from Netaji's life. They will occasionally feature a guest personality, also a relative or kin and/or an avid researcher, for different perspectives. The current president and founder of Sampriti, Shaibal Giri, has moderated this historical conversation series, 'The Anita Dialogues'. wherein many untold stories, anecdotes have and will surface for the millions of Netaji followers spread all over the world.
This is a unique opportunity for all and GetBengal is privileged to publish on its platform, transcriptions of the conversation along with relevant video clips.