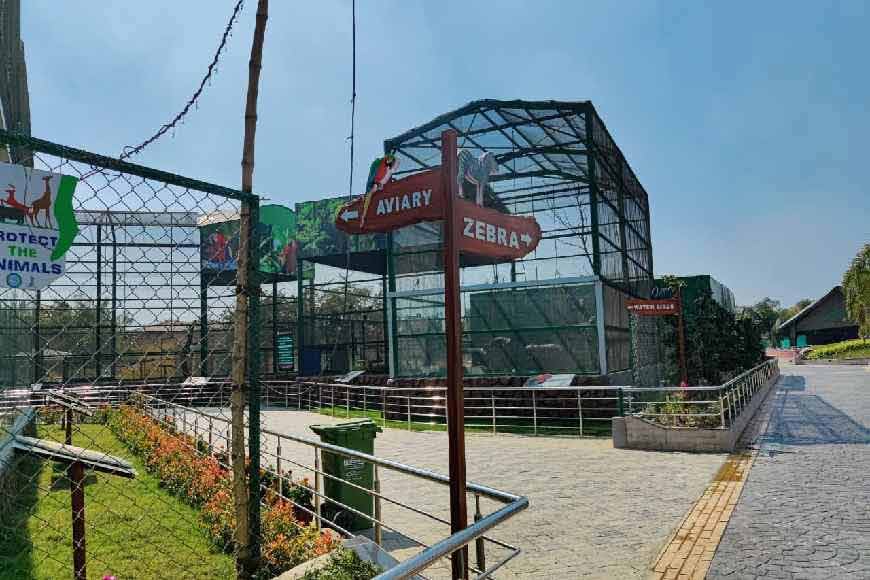 Some arrivals come as a harbinger of Spring, spreading joy and happiness, with a plethora of new experiences to savour in the midst of a mundane life or even to spice up the weekends. Being in the midst of nature with animals and birds around can bring that fun in an urban frame and countries like Singapore and Thailand have proved how a zoo can be literally sold as a tourist destination to attract thousands of visitors daily. Kolkata has since British times, boasted of having the largest zoo in Asia and one of the largest in the world – the Alipore Zoo. But when the Hon'ble Chief Minister, Mamata Banerjee, inaugurated the renovated New Town Zoo also known as Harinalaya at New Town on 9th February this year, then a new destination for the weekend arrived for the town folks.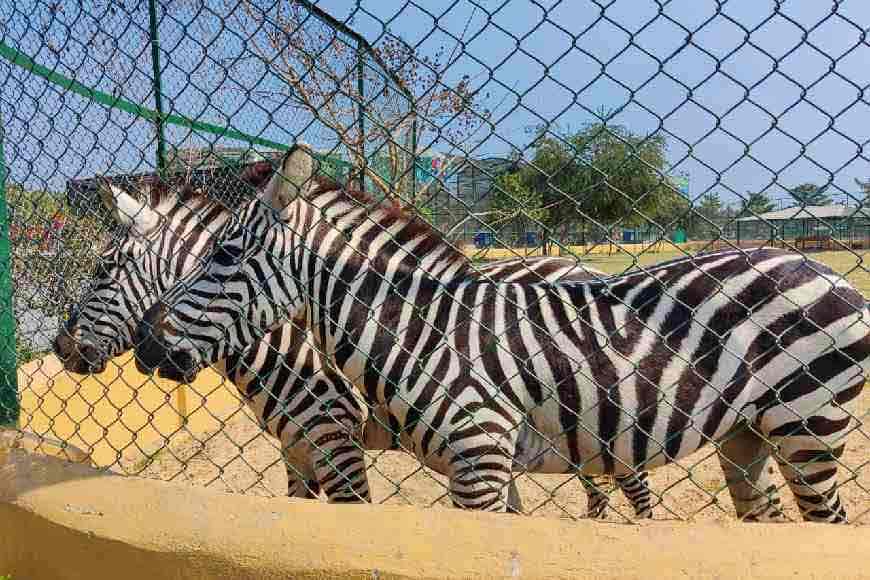 Spread over a sprawling area of 12.50 acres, this zoo is located near Gate 6 of Eco Park. It started as a deer park in 2016 and later several new additions were made particularly in the primate and aviary sections and a newly renovated zoo was finally opened this month. The thrust of this zoo is on birds and primates and keeping that in mind, more than 100 rare birds have found a home here, almost converting it on the lines of the famous Jurong Bird Park of Singapore. Most of these birds are exotic and belong to rare species found in the Amazon Rainforest, some have been brought from the islands of Australia and the continent of Africa.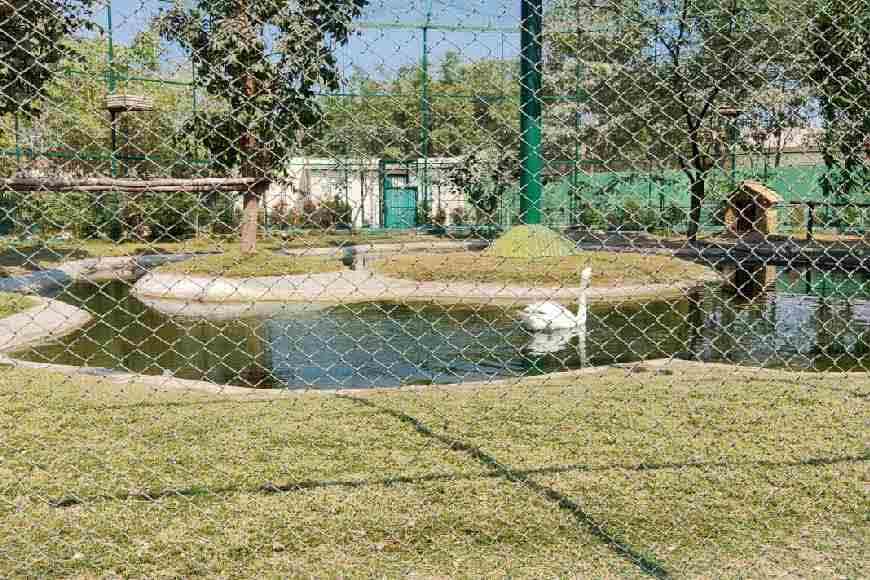 If you are a birdwatcher and bird lover, you surely will be greeted by the cacophony of colourful macaws or the Greater Sulphur-crested cockatoos. These birds are well-known across the world for their colourful plumes as well as their intelligence in picking up words and sentences. Macaws are also endangered and information on such species will even help students who visit the zoo to know more about these avian species. If the Macaws of the Amazon Rainforest are a bit too noisy, one can head for the migratory geese enclosure. The rare black geese with the resplendent red beaks will surely be a crowd-puller.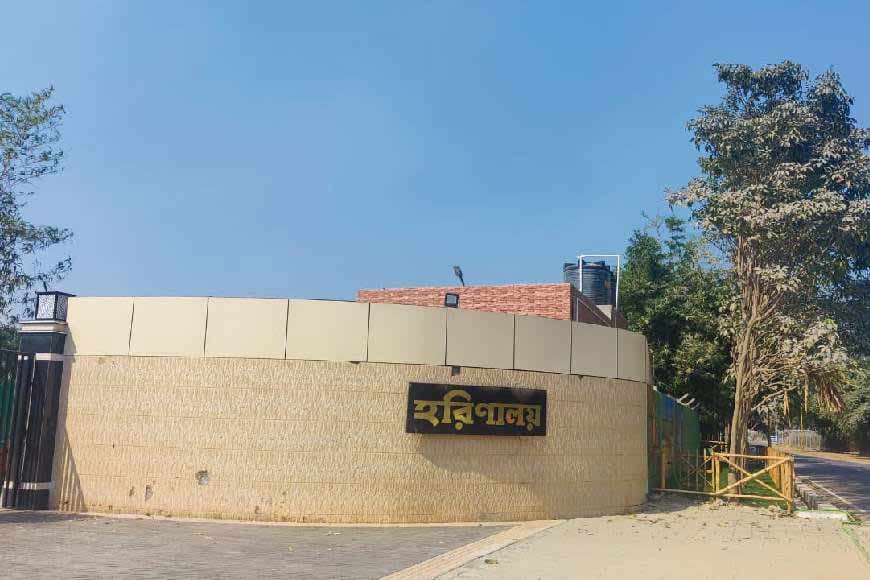 Till now, the New Town zoo is harbouring primarily herbivores including giraffes, zebras, and one hippopotamus. For all those who have visited the Alipore Zoo will know that the giraffe and zebra populations of that zoo have multiplied over the years, thanks to the successful breeding programmes. Hence, a pair of giraffes, Ramu and Sonia, have been sent to the New Town Zoo from Alipore Zoological Gardens in December and so have arrived with a pair of striped zebras along with a burly hippopotamus to give you a feel of an African Safari. The oldest residents of the zoo are the deer, around 24 spotted deer and 8 barking deer, from which probably the place was initially called the Harinalaya. As for the carnivores, they reside at the zoo only in the marshes. Land carnivores like lions and tigers will be added later. A carnivore section will soon come up with even rare carnivores like Himalayan Black Bear, Leopard Fishing Cat, and Leopard Cat (some being indigenous species of the Sundarbans in Bengal) finding a home at the New Town Zoo. As of now, you will get to see crocodiles including Salt Water Crocodile and Marsh Crocodile basking in the sun along with rare Marsupial Sugar Gliders that are omnivorous and arboreal.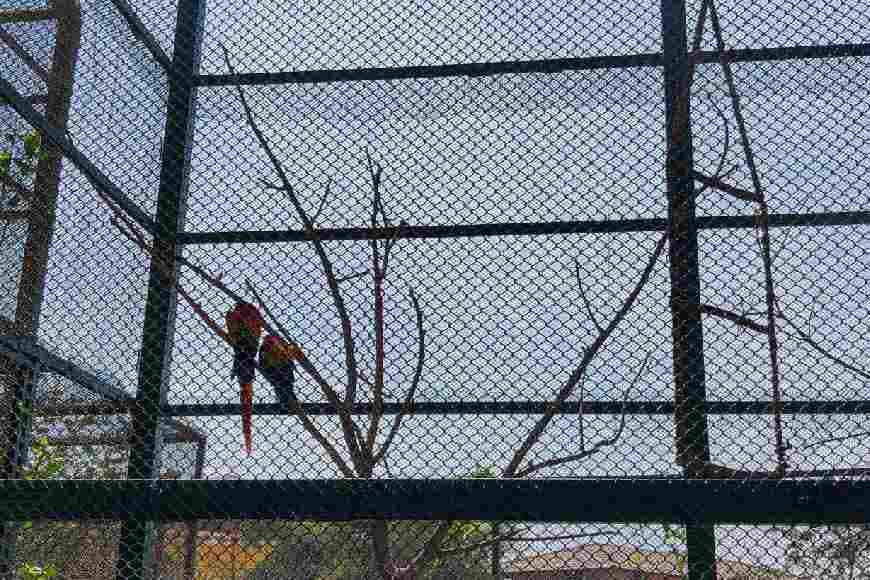 A Primate zone is also on the anvil with exotic species. Imagine staring into the face of a White Lipped Tamarin monkey with its remarkable red belly, found in the Amazon Forest, or even an African Mona Monkey that loves living in big groups or the funny-looking Marmosets. Or just listening to the shrill cries of Hullock Gibbons! HIDCO plans to give more land to the zoo and accordingly a Reptile enclosure is part of the future plan. The terrifyingly huge Pythons of different species like Reticulated Python, Indian Rock Python, Ball Python, and Burmese Python surely promise to be a big hit with snake lovers. Water Monitor Lizards that are quite common in rural Bengal will also find a place in the Reptile enclosure.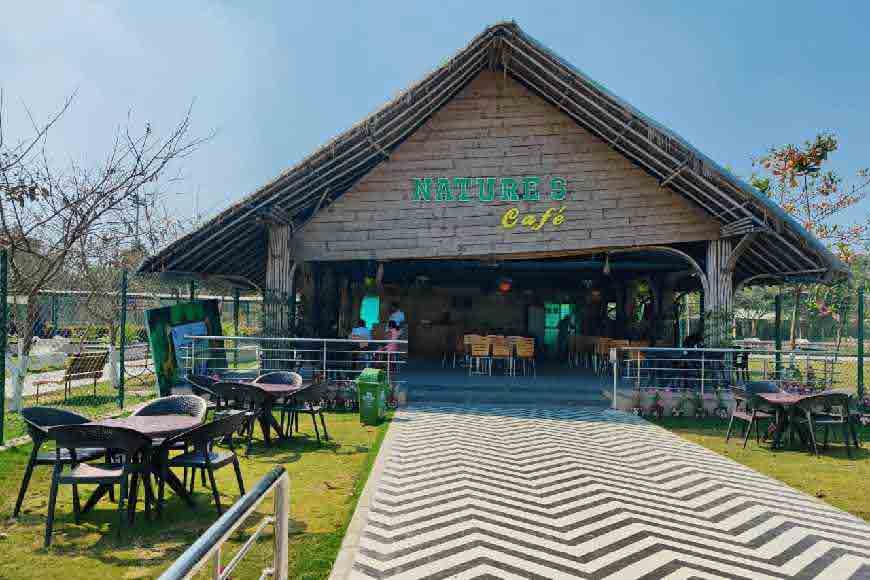 What's best is that this mini zoo acts as a wholesome tourist experience with a lawn, a Food Court, and even a child-care room tucked in, to help the public mix fun and comfort. The design of the zoo is eco-friendly and scientific as per Central Zoo Authority guidelines. In the future, the zoo promises to have a captive bird breeding centre and research programmes on indigenous species that will help develop further insight into the flora and fauna of Bengal.
How to Reach:
Get into any bus to the Eco Park. Get down near Gate 6. It is on the opposite side.
Time:
10 am to 5 pm
Ticket Cost: Rs 30