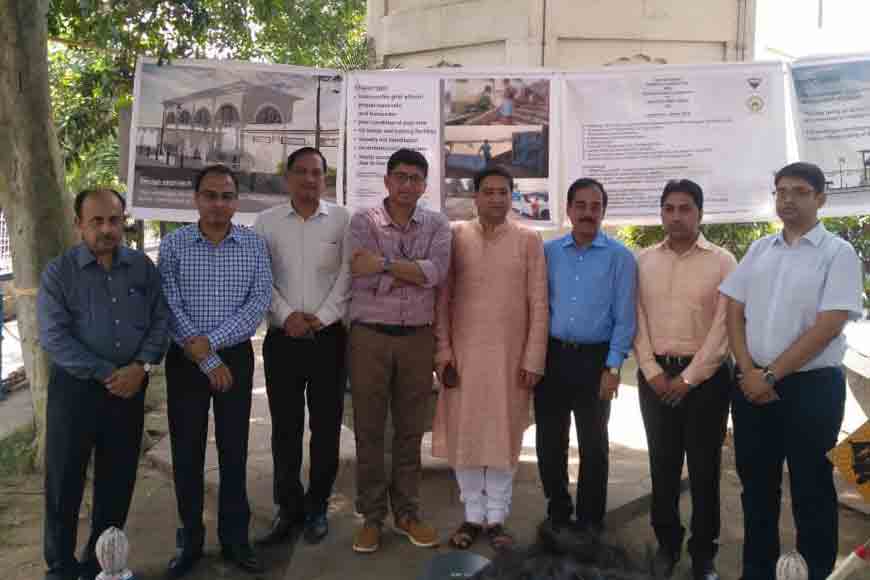 If you are tired of strolling down Outram Ghat, or watching the architectural splendours of Prinsep Ghat, you can try out Judges Ghat, a stone's throw from the erstwhile Gay Restaurant, which will be soon restored to a new form. This lesser known ghat does hold an important key to the beautification of Kolkata's river front. As Ayan Sen, chief architect and brain behind this project says, "Redevelopment of the Judges Ghat and the river front is important from the architectural context of the Strand near Fort William, and will soon turn into an icon for Kolkata. This is an effort to make Kolkata river front amazing."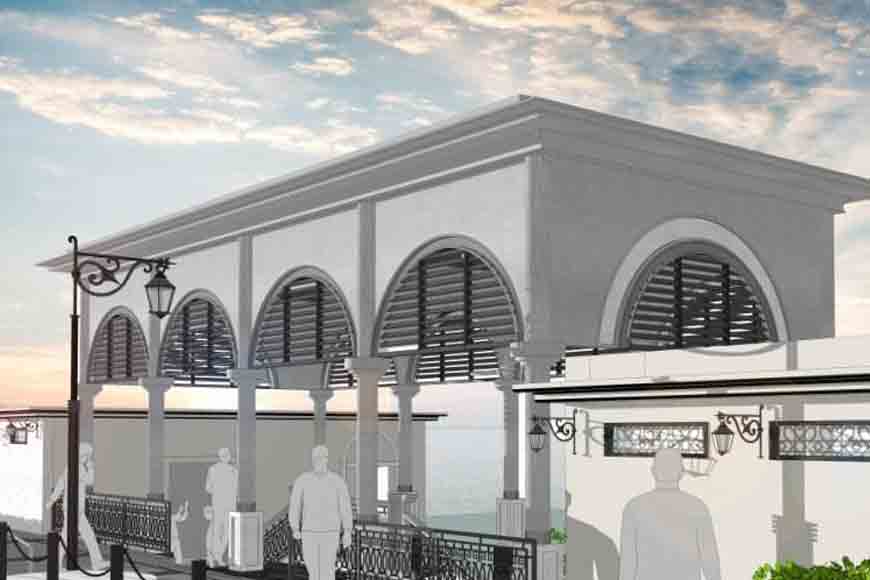 Design appraoch of the landscape development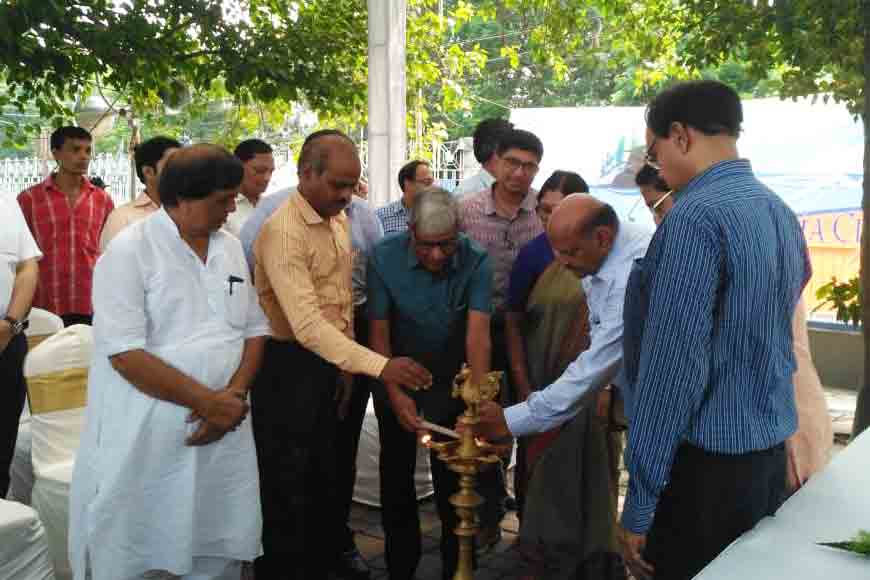 Inauguration of the project
Historically, this ghat was built at the instance of Elijah Impey, the notorious British judge, infamous for hanging Maharaja Nandakumar. Lying on the eastern side of Hooghly River, a few yards to the north of Prinsep Ghat, this ghat was categorically marked only for the use of the dignified British officials, especially judges. Therefore, it was christened as the Judges Ghat. Interestingly, it is also known as the Gwalior Ghat, perhaps because of its nearness to the Gwalior Monument.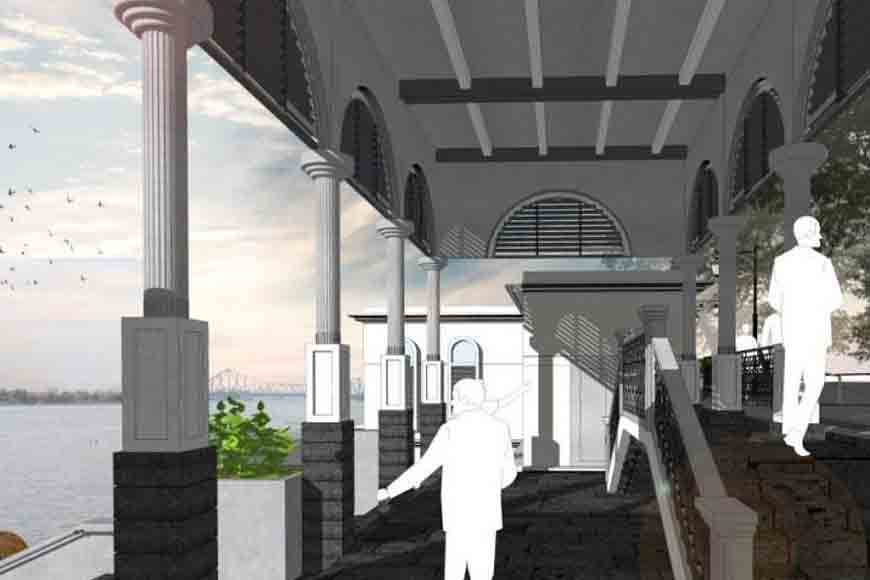 Design approach of providing central entrance to the ghat
Unlike the Prinsep Ghat, Babu Ghat, Armenian Ghat and others, Judges Ghat does not have any building. However, there is a shaded concrete space overlooking the water body for performing religious rituals. Sen points out the challenges in beautifying this ghat. "It was inaccessible without proper hand rails and barricades. The puja area was in a poor condition. There were no toilets or bathing facilities, no architectural characters and waste accumulation was rampant," he added. Kolkata Port Trust and Prerna Foundation are partners to the project.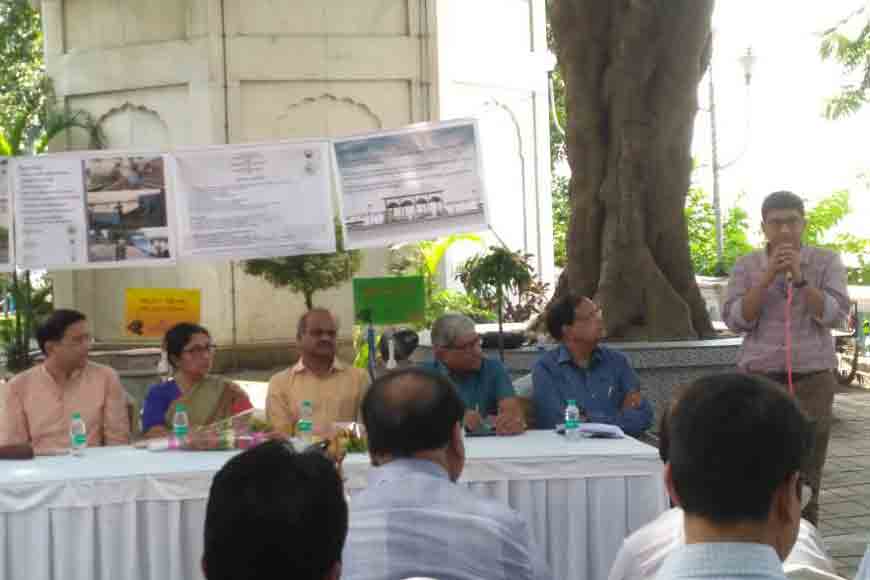 Inauguration of the project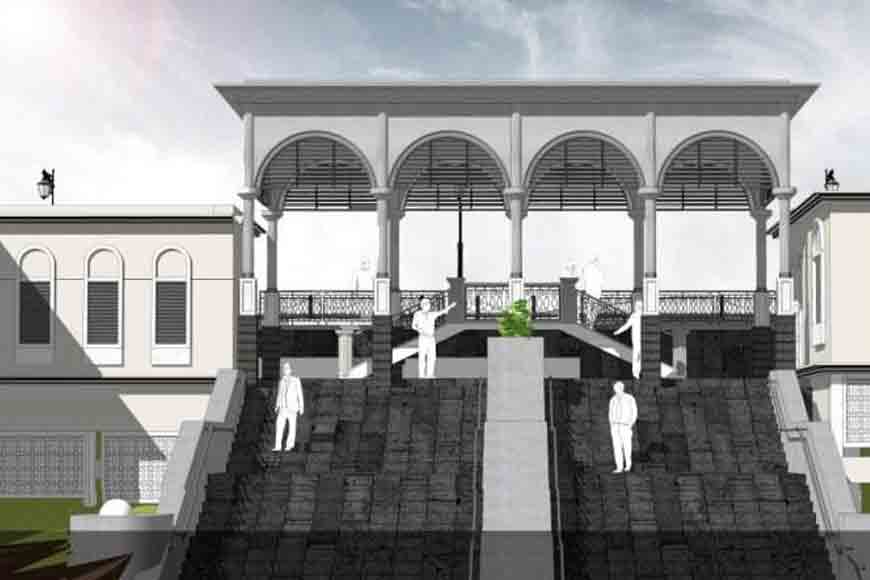 Design approach of the architectural context
The future theme is to provide a central entrance to the ghat, cold drinking water facilities, railings for safety purpose, bio-toilets to keep the river pollution free. The landscape development will include chained bollards, ramps, light posts, railings and planters. Everyone is hopeful that this area will act as a catalyst to make the Strand more aesthetic just like the Marine Drive of Mumbai.