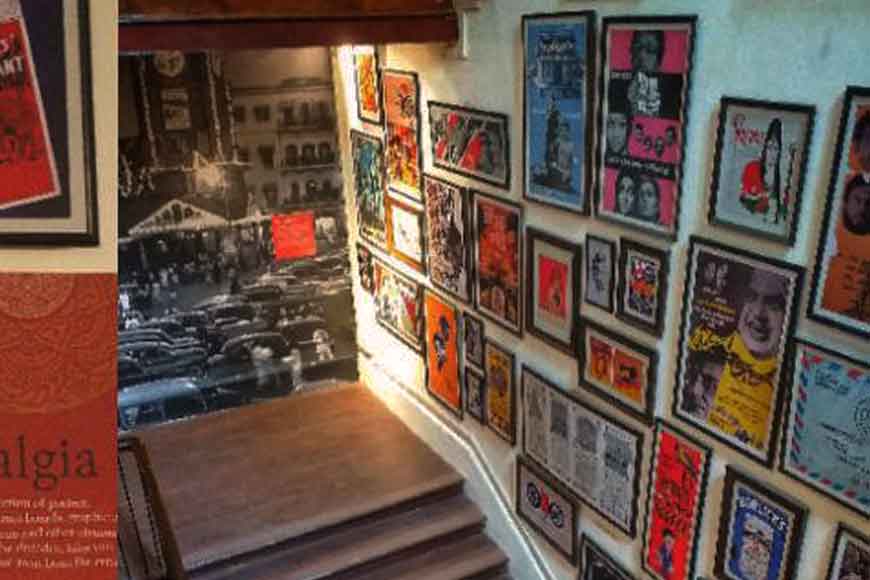 Ever wondered why Kolkata is referred to as the City of Joy? There is so much more to Kolkata which we often tend to miss out while describing the city. Kolkata is the most important cultural centre of Indian which is the melting point of eastern and western influences, literary and artistic thoughts. Kritika Malhotra and her firm 100 Watts Design Studio decided to come out of that particular cliché which narrows down the spirit of this city and wanted to delve into other avenues, calling Kolkata as City of Confluence, City of Surprises, City of Influence and City of Memories. Thus they came up with a unique museum, named 'Ami Kolkata' nestled at Metcalfe Hall which captures the ethos and the free spirit of Kollolini Kolkata.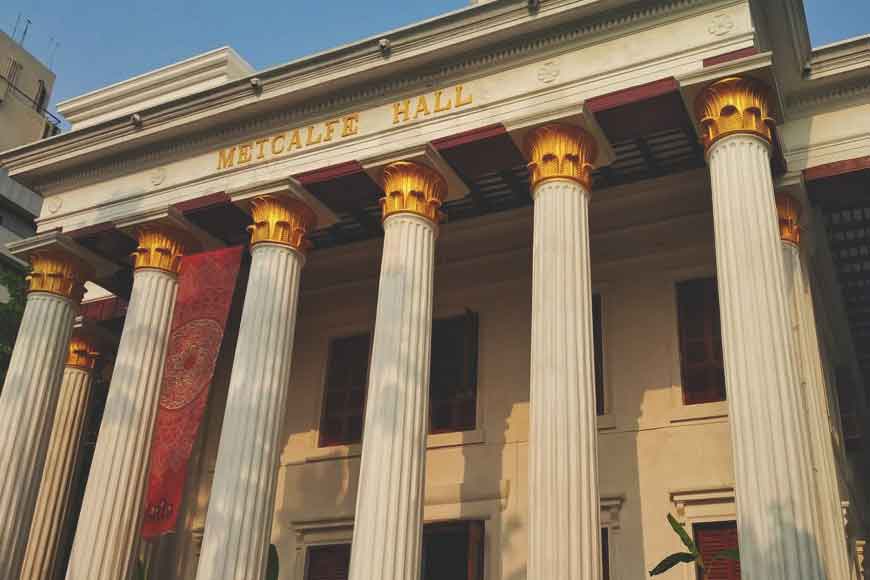 The Archaelogical Society of India recently restored the Metcalfe hall and Malhotra wanted to capture the soul of the city within this grand space. Unlike other museums, she did not want a historic documentation of the city. On the contrary, she wanted the space to be the paramour of the city and added a quirky element to it. Apart from usual traditional motifs, the alpona at the entrance features boys playing their favourite sport and Kolkata babus being fanned just like patachrita art. Ami Kolkata celebrates Chinese breakfasts, Kolkata Biriyani with the quintessential aloo, houses posters of vintage ads like Horlicks malted milks, Firpos's machine mead bread and old movie classics. It honours Ray and Tagore but has not forgotten Begum Roqeya and the Renaissance man of Bengal - Raja Ram Mohun Roy. You will find Chatterjees enjoying their tea-time in the mosaic room of their age old house in a photograph. Udayshankar's serpentine moves or Miss Shefali's cabaret of the bygone times are also featured.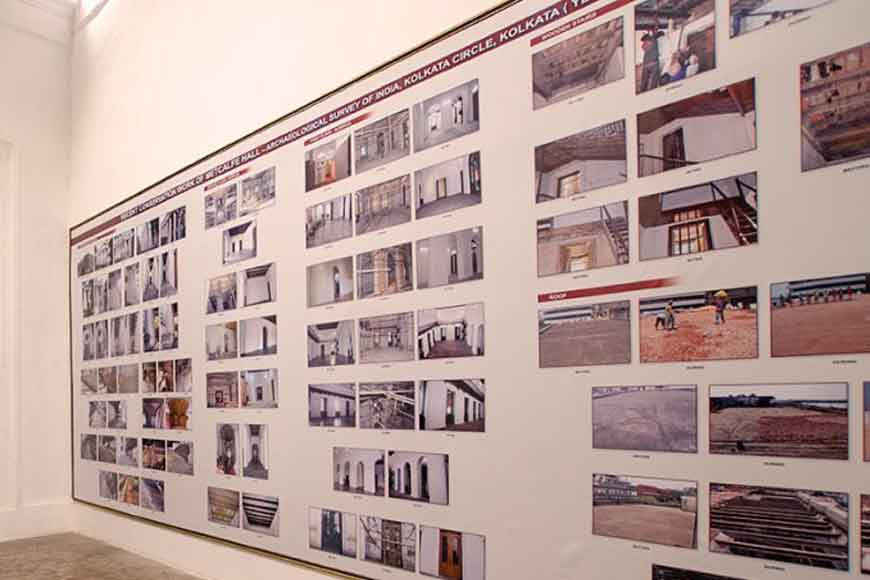 There is even a phuchkawala standing for a comment box. Aluminium kettle found on roadside stalls and whitewashed rickshaws with quotes from Mirza Ghalib and Amit Chaudhuri will catch your sight. The buried past of the city has been used beautifully to look at the city from a whole new indefinable perspective. In one room, you will find a jute screen which is a projection screen saluting the legends who gave Kolkata its unique appeal- Louis Malle, Robero Rossellini, Jagadish Bose, Roland Ross, Toru Dutt and many more. There is also photograph of the revolutionary 'Favourite Cabin' of Kolkata where legends met to engage in deep intellectual, cultural and revolutionary conversations. "Ei shohor jane amar prothom shob kichu Palate chai joto she ashe amr pichu pichu." Perhaps everything that holds us back to the city, has been beautifully portrayed in Malhotra's endeavour- Ami Kolkata which will help you fall in love with the city again.