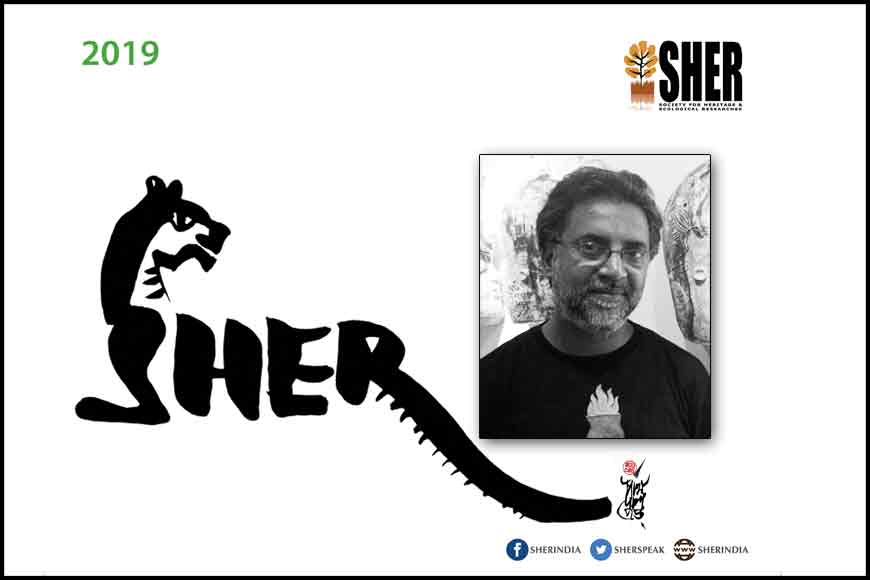 When recent news of poachers killing rhinos in North Bengal's sanctuary, hits the headlines, one wonders how the greed of human recklessly will destroy the wildlife of the world. Be it the poachers of North Bengal, Nepal, Assam killing rhinos for money, or the educated 'hunters' hunting down animals in North India's reserve parks just for the fun of it, or the palm oil companies turning wild orangutans into sex objects, the plight of animals across the globe is alarming. It is so alarming that recent studies show even giraffe and bumble bee have been added to the endangered list.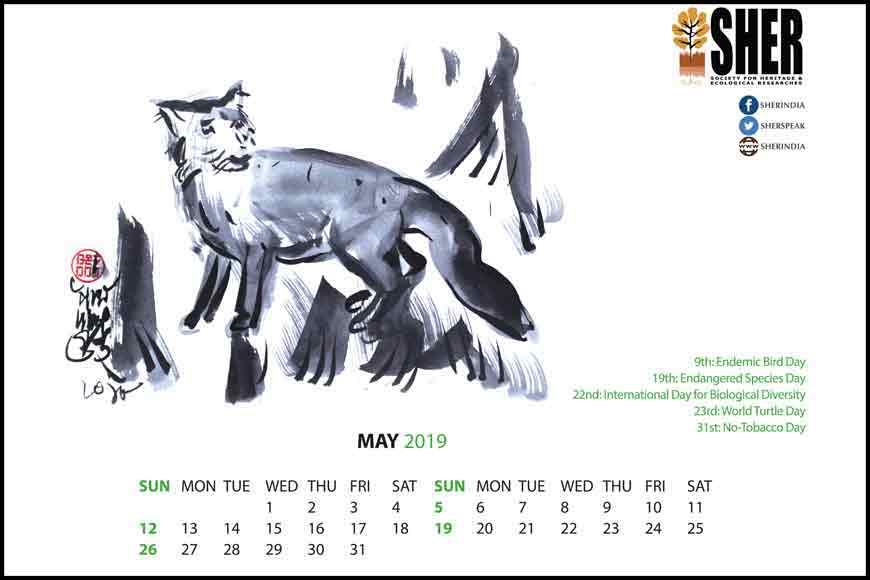 The only way to save these animals and maintain the ecological balance, without which, even humans will not survive, is to create awareness. Keeping this in mind SHER came up with an innovative concept of a new year calendar, celebrating with animals. Well-known artist Partha Dasgupta has lent his artistic expertise in creating 12 animal forms for 12 months of the year. These animals are mostly endangered and might be wiped out from the face of the earth very soon. As Dasgupta puts in: "Drawing needs observing and while we observe something, we gradually come closer to the object. This is another bridge to make friendship with animals."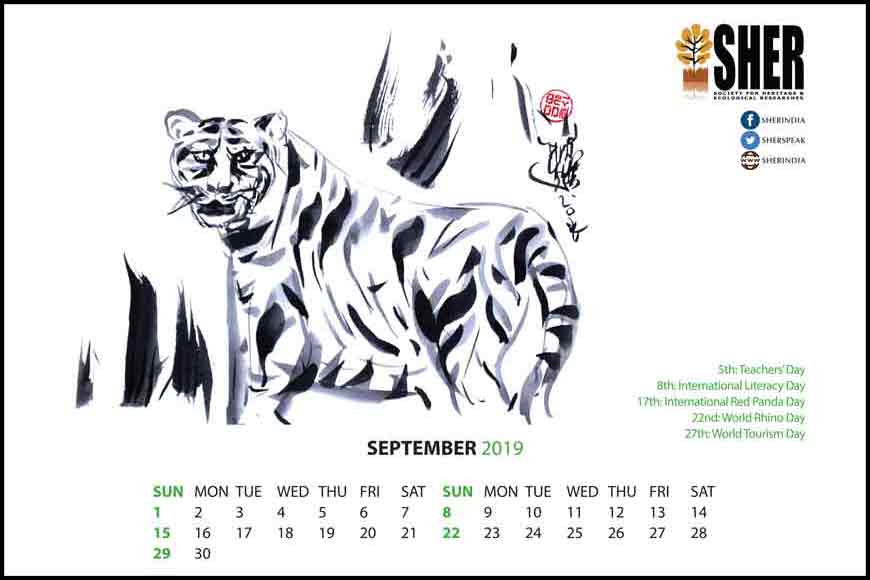 While working on the SHER calendar Partha Dasgupta was reminded of his own college days at Government Art College, where animal study was mandatory and often he had to visit national parks and sanctuaries like Betla and Corbett. "When Joydip and Suchandra Kundu of SHER approached me, I instantly agreed as I feel creating environmental awareness through my sketches is also a way of connecting with nature that we are fast destroying," added Dasgupta.