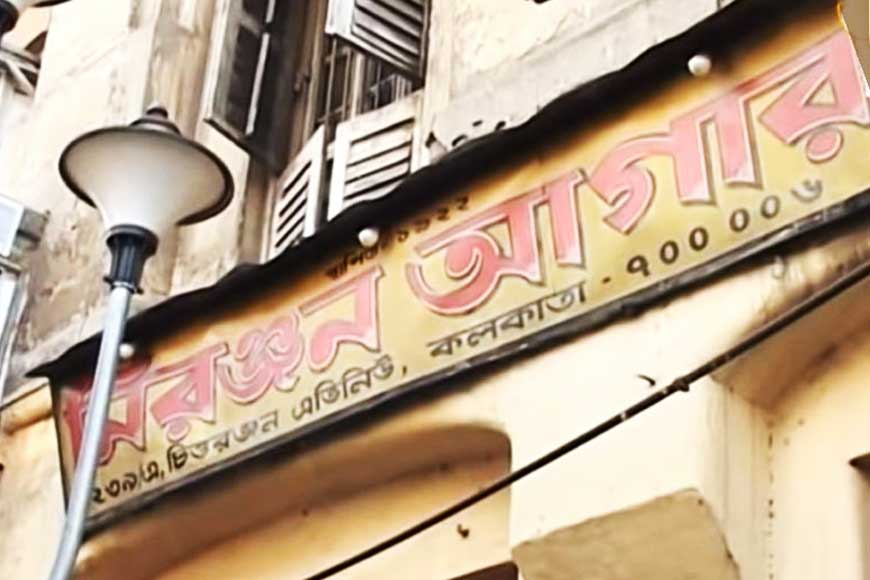 The fast-vanishing cabin culture of erstwhile Kolkata brings back memories of bygone days. The old cabins of North Kolkata are what dreams are made of in a bustling city. Forget AC or "ambiance," they serve great food, the kind of food whose history can be traced back to Kolkata's colonial days. The cabins continue to serve old-school near-extinct Bengali snacks such as fish chop, fish fingers, dimer devil, fish kobiraji, mutton kobiraji, fowl cutlet and mutton cutlet on porcelain dishes with a dash of thick mustard sauce and juliennes of onion, beetroot, cucumber and carrots. These inexpensive cabins, mostly operating in North Kolkata serve as a testament to many revolutions – social, political, and artistic.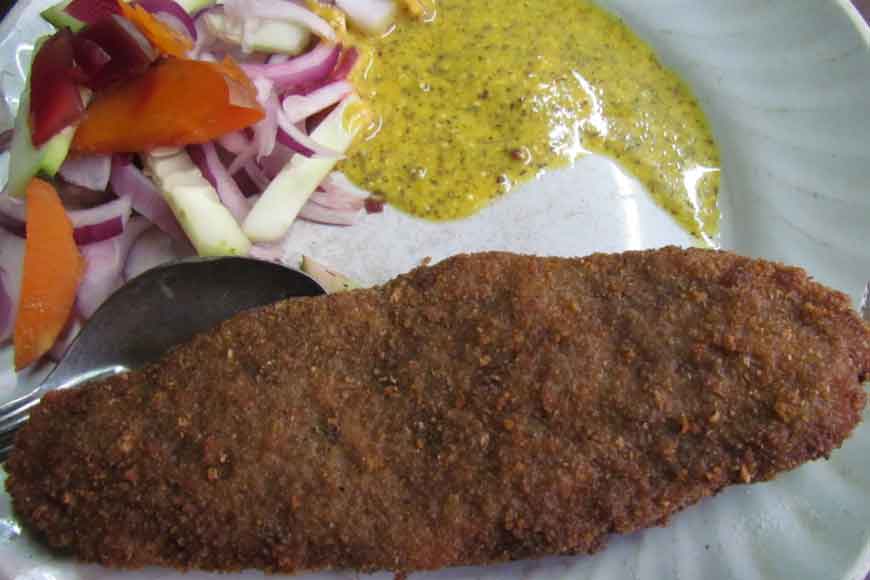 Times have changed and many of these cabin restaurants are doing away with their cabins and are resorting to the takeaway culture but century-old Niranjan Agar continues to be patronized by a sizeable population of the city. Tucked in a corner on 239/A, Chittaranjan Avenue, near Girish Park Station, it is on the ground floor of a century-old palatial building with beautiful carved balconies. A bright yellow signboard announces that Niranjan Agar was established in 1922. The eatery was set up by Niranjan Hazra, an enterprising self-taught cook who started a corner shop for evening snacks for the traders and babus heading home after a hard day's work.

The restaurant has two parts -- two adjacent rooms. First part is a small but brightly lit room which recently got a makeover and ugly plastic furniture. The second part is a tiny, dark hole with low-ceiling, giving you the feel that you are sitting under an old staircase. It was furnished with a large wooden table with benches on both sides. A huge fan in iron grill encasing loomed like a dark cloud. The two spaces are connected with a narrow opening in the separating wall. Both rooms have separate entrances from the main road.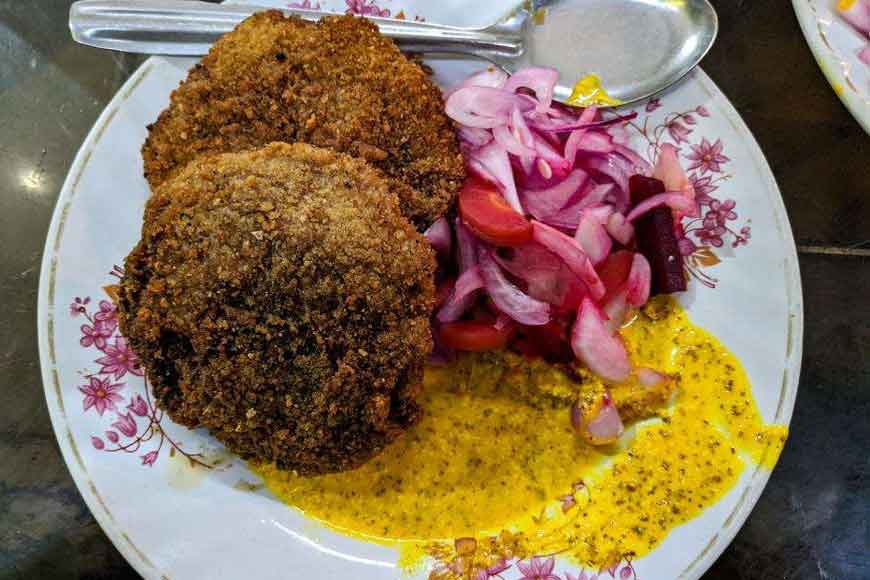 Niranjan Agar is renowned for its special jumbo vegetable chop and devils made of duck eggs. The place got the limelight when it served the iconic Egg Devils with complementary salads and a sprinkle of mustard sauce. It became so immensely popular that there was a time when Niranjan Agar was known as the 'King of Egg Devils' and a favourite haunt of Bengali matinee idol, Uttam Kumar. Egg Devil seems to have derived its name from devilled eggs, but the two has no similarity beyond egg being a common ingredient. Devil is a minced mutton fused egg chop (croquette) - more of a Bangali babu version of Brits' scotch egg. History says scotch egg was invented by British department store Fortnum & Mason in 1793. It is a hard cooked egg wrapped in sausage meat, coated with bread crumbs and deep-fried. However, another school thinks Brits imitated our Mughlai Nargisi Koftas which are hard boiled eggs encased in a covering of spicy minced meat, fried and then put in gravy.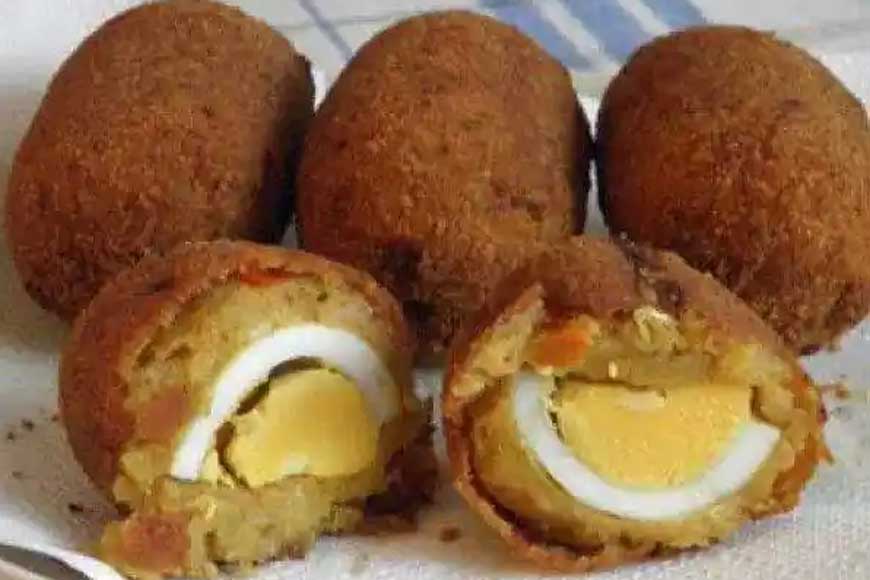 The egg devil at Niranjan Agar is made with big size duck egg. The hard-boiled egg is cross-sectioned from the top but the knife stops short before reaching the base. The egg opens up like a flower with four petals and is heavily stuffed with cooked minced mutton (goat meat). It then gets a thin covering of boiled and mashed potato, is dipped in a batter and deep fried. The fresh, flavoured egg is the hero of the story, well-supported by the timidly spiced minced meat. Duck egg has an undertone of sweetness that is highlighted.
Very Bangali 'Ghoti', very Kolkata and simply delightful! It seems that Niranjan Agar has taken care to remain true to its century-old egg devil recipe. With a greater sense to add variety to the menu, they added Mutton Kopta (not kofta, mind you) to their list, bringing another delicious reason to visit this place. Their other items including fish fry, fish cutlet, kobirajis (mutton, chicken and fish), fish finger, liver curry and mutton kosha are equally popular. The place may not look swanky but the owners pay attention to the quality of the food they offer. In the 1980s, Niranjan Agar was also the catering hub for the Raj Bhavan. The high turnover of diners ensures that the quality of what you eat is dependable despite the humble surroundings and the food being so affordable. The eatery sells out everything that is made daily. They have separate Thursday menu which does not offer any mutton item since traditionally mutton was not sold in the market on Thursdays.