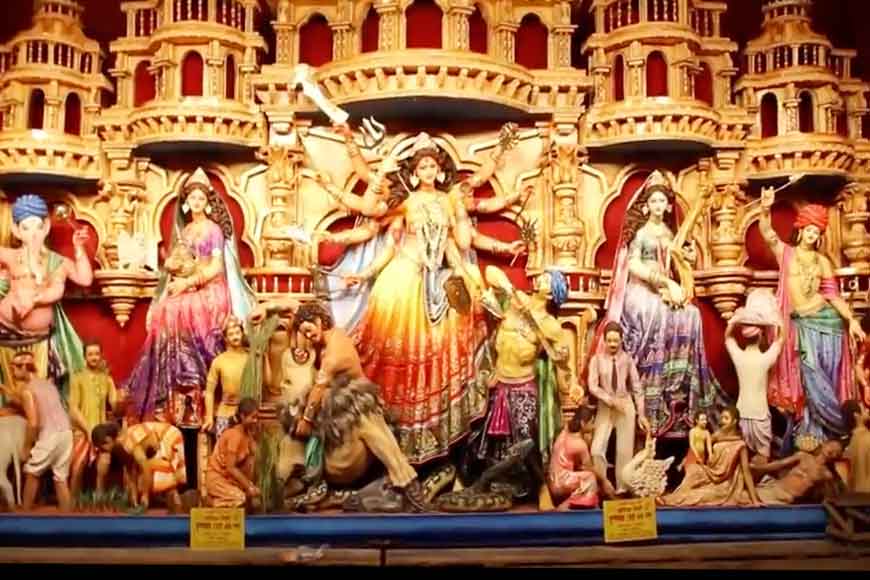 If you love pandal hopping during Durga Puja, you must have paid a visit to the iconic puja of Mohammad Ali Park. But this puja will shift out of its 51-year-old venue only for this year. The members of the Mohammad Ali Park Club have recently informed the Kolkata Municipality about this issue. Wondering why?
While visiting the historic Durga Puja of Mohammad Ali Park, did you ever realize that there lies an underground reservoir within the park? This underground reservoir made of bricks was built during the British era. With the passage of time, the entire structure has turned weak. A month back, a part of the retaining wall of the reservoir had collapsed, almost flooding the Park and also spilled over Chittaranjan Avenue. Though the water supply department took care of the situation then, a thorough assessment was conducted by experts from Jadavpur University which said that the structure of the reservoir has become extremely weak and has to be restructured at the earliest.
Meanwhile, if extra pressure is put to Mohammad Ali Park during Durga Puja as it has a huge footfall, the rest of the structure of the reservoir might collapse soon. Reconstruction of the reservoir might take a few months. If Durga Puja takes place in Mohammad Park before the completion of the reconstruction of the reservoir, the risk factors would be high. Although, the khuti puja had been performed last Monday, the venue of Mohammad Ali Park puja might be shifted only for this year purely because of safety reasons.