Nobel Laureate Abhijit Banerjee leads mass COVID-19 awareness campaign in rural Bengal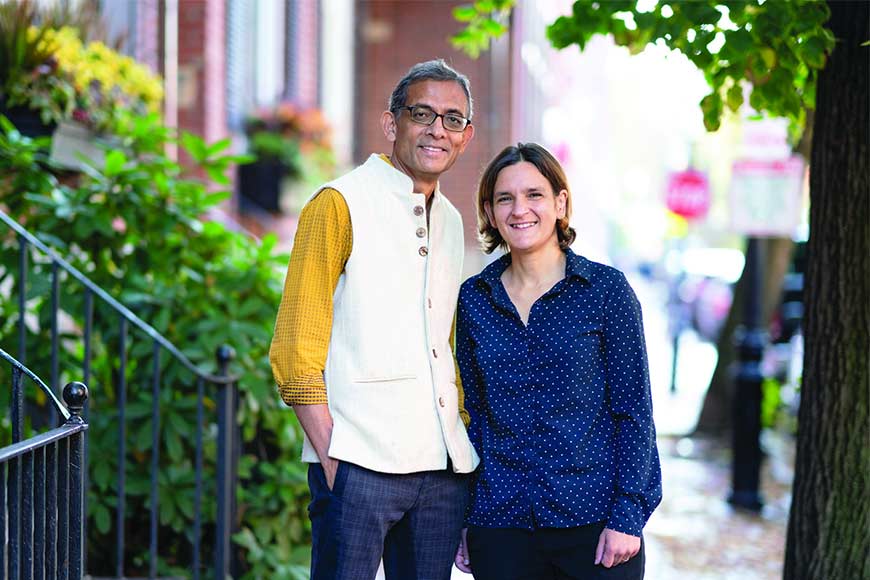 In an experiment conducted among 2.5 million cellphone users in rural Bengal by a team of US-based researchers, that included Nobel laureates Abhijit Banerjee and Esther Duflo, shows direct messaging by a respected public figure can persuade more people to report Covid-related health symptoms and adopt better hygiene measures. In this experiment, the Nobel laureate directly addressed users via a text message with a 2.5-minute embedded video link, in which he encouraged them to report symptoms to local public health workers, and spoke of the importance of maintaining social distancing and hygiene measures.
The results of the experiment are very encouraging. Since the messages went out, twice as many people have been reporting symptoms to community health workers. Travel beyond one's village has fallen by 20%, and hand-washing after returning home has increased by 7%. Mask-wearing — which Banerjee did not mention in his message — has increased by 2%. Even people who did not receive the SMS benefited, as people who got it passed it on.
In a survey in Bengal before the randomized trial, people reported that on an average, they heard about the importance of social distancing 20.2 times; washing hands 16.9 times; and wearing masks 17.2 times in the two previous days. Yet, that hadn't translated into much behavioral change. Despite a nationwide lockdown in India during the experiment, on average, 37% respondents in the sample group left their village at least once every two days. The survey respondents reported that typically, villagers washed their hands after returning home only 68% of the time. Celebrity messaging, in fact, had led to encouraging results in Indonesia on vaccination awareness.
Banerjee was assisted by Abhjit Chowdhury of the Liver Foundation, West Bengal, both of whom are on the Global Advisory Board for Covid Response Policy in Bengal. Banerjee's and Duflo's MIT colleague Benjamin A Olken, Harvard University researchers Marcella Alsan, Emily Breza, Arun G Chandrasekhar from Stanford University and Paul Goldsmith-Pinkham from Yale School of Management were also part of the study.
"At the planning stage, we argued about fixing a 'face' to voice the message," said Chowdhuryto the media. "We concluded that it would be useful if the person is someone held in high esteem, not usually visible or reachable on media forums, simple in expression, a natural advisor with a spontaneous call rather than a designed one. We decided Abhijit Vinayak Banerjee would be the right choice."

Story Tag:
Abhijit Banerjee, Nobel Laureate, COVID-19 awareness