Non-vaccinated Dhakis face difficult future as puja pandals imposes restrictions in hiring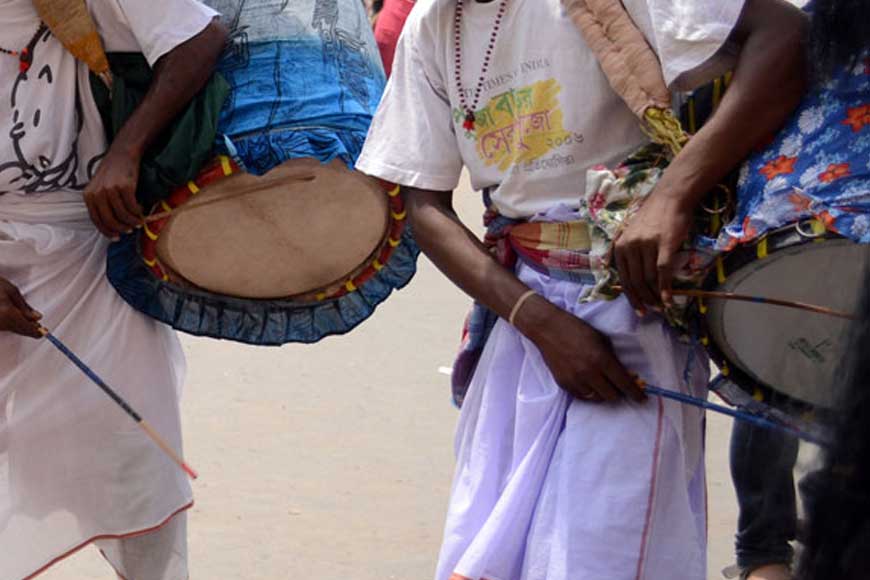 A scene that was so familiar every year infront of Sealdah station even a few years back --- Dhakis in groups landing in Kolkata from distant villages and congregating in front of Sealdah station, playing their 'dhak' in unison and reaching a crescendo now and then to attract prospective puja committee members to hire them for the five-day-long festivities. But last year everything went off-track. The dhakis could not travel and come to Kolkata as train services were suspended due to lockdown and the hapless dhakis incurred heavy losses. This year so far, some of them have already got a deal from big puja committees, but things are not too rosy for many.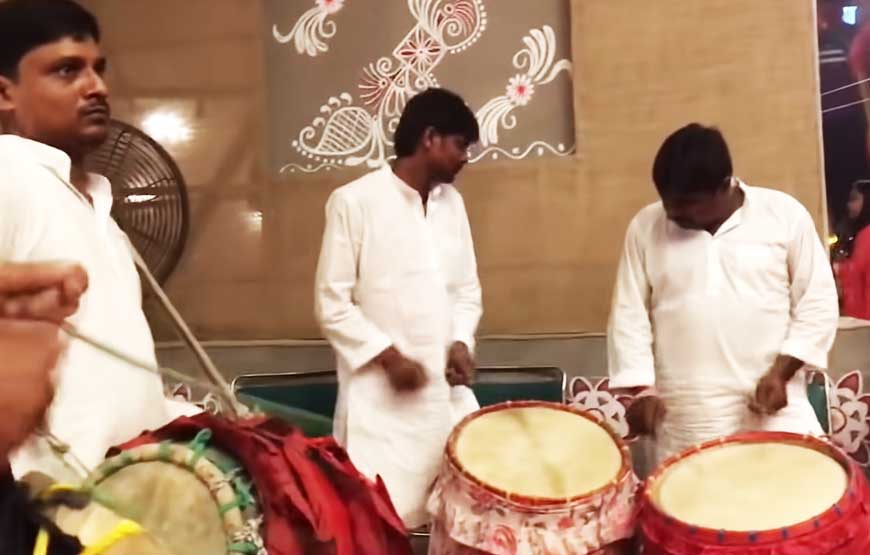 Take for example, Bishu Das of East Midnapore. He has a small tract of farmland and to support his family, he often came to Kolkata to play Dhaak, not just during Durga Puja, but for most of the other pujas too. "The year-long COVID situation and the intermittent Lockdowns have already affected my additional source of income. Generally, I and my brother played and my son accompanied us. We used to get a handsome remuneration of around Rs 20,000 to a maximum of Rs 30,000 for the four days of the festival. But for last 2 years, things are so difficult. Till now I did not get any contract."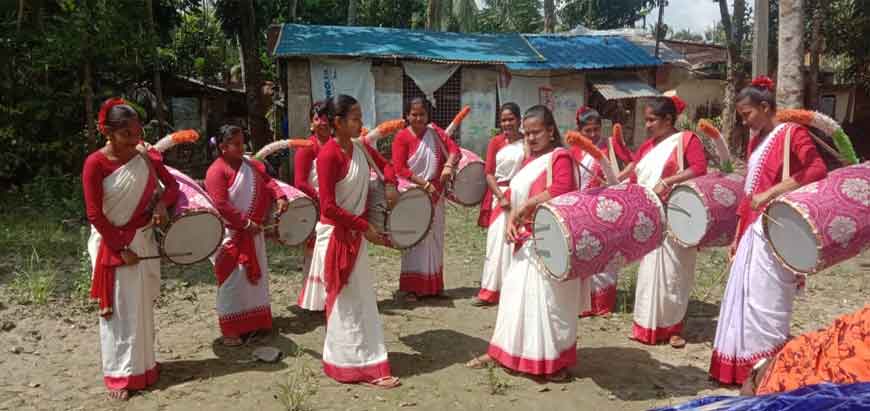 This year, most dhakis are waiting with trepidation for bookings by puja committees. Their anxiety has increased further because most of them have not yet been vaccinated as they constitute primarily the rural population, where mass vaccination started much late compared to their urban counterparts. On the contrary all puja organizers, both well-known big budget organizers as well as small community or para-based puja committees are determined to follow the COVID safety protocol to the T and want to ensure that all those involved in the puja are fully vaccinated. Suvankar Saha of New Alipore Young Men's said: "We shall not allow anyone inside our club from priests to dhakis who are not double vaccinated. Our age old dhakis who come every year, still did not get vaccinated. One has got only one dose. So, we are in two minds to ask them to come this year."

Most dhakis hail from villages who are either farmers or have to eke out a living as daily wage earners, have neither the time nor the urge to get vaccinated. But now they fear that puja organizers may refuse to hire them on this count and that would mean they would be deprived of their annual income for the second consecutive year.
Around 50 dhakis and their families stay in Kalna of Burdwan. Just two of the dhakis have received the first dose of vaccine so far and the others are yet to get as and when their turn comes. Though the administration has assured they would get the jabs soon, vaccination has a schedule and that might not happen before puja. The dhakis of Kalna are well-known for their percussion skills and every year, puja organizers troop to the town almost two or three months prior to Durga Puja to book them. Not only are they in great demand in Kolkata but Bengali associations of Delhi, Mumbai, Pune, Nagpur and other metropolitan cities also take them along. They earn a hefty amount during the Pujas. Prasenjit Das has been playing the dhak at venues outside Bengal for the past few years. This year, he has been invited to play his drums at the puja organised at Mahakavi Kalidas Hall in Mumbai, but he has not received even a single dose of the vaccine. "I am desperately looking for a private hospital where I can get the paid vaccine. Else in Mumbai they will not allow me to play," said a worried Prasenjit.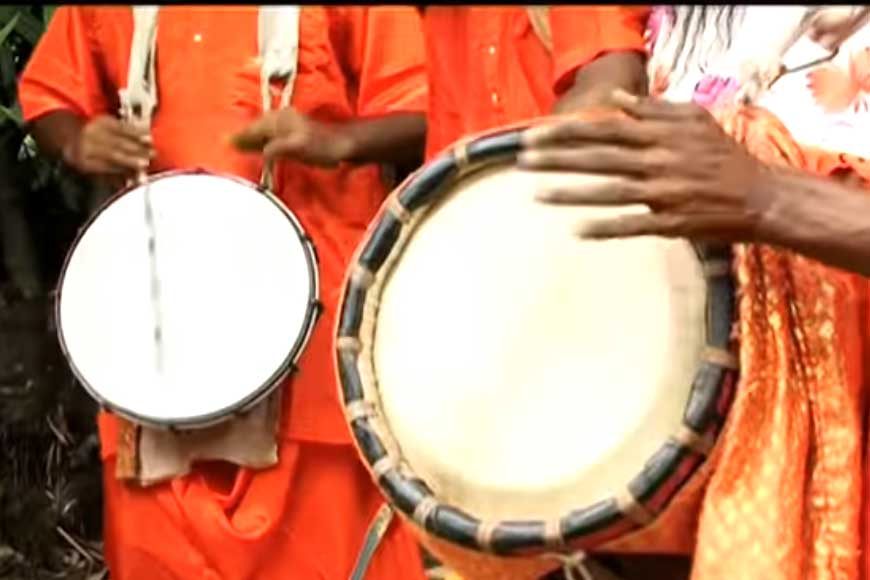 The dhakis get paid well, when they play the drums in different states. It is often Rs 20,000 and above, plus hefty tips (bakhshish) from organizers as well as visitors. Similarly, Bablu Das and Akash Das have already been booked by organizers of Lokhandwala Durgotsav Committee, Mumbai. Both have received their first jab, but they do not have the time to take the second dose before the Pujas and this is a cause of worry for them as well as their family members. Constant footfalls of visitors exploring Puja pavilions during those four crucial days is normal but during rituals like offering 'Pushpanjali,' or witnessing 'Sandhi Puja', Ashtami and Navami Arati, Durga Boron on Dashami etc., the pandals remain chock-a-block and people forget everything about the COVID menace.
So non-vaccinated dhakis themselves are very worried of catching the virus due to the crowds. The drum beaters thus are facing a difficult future.