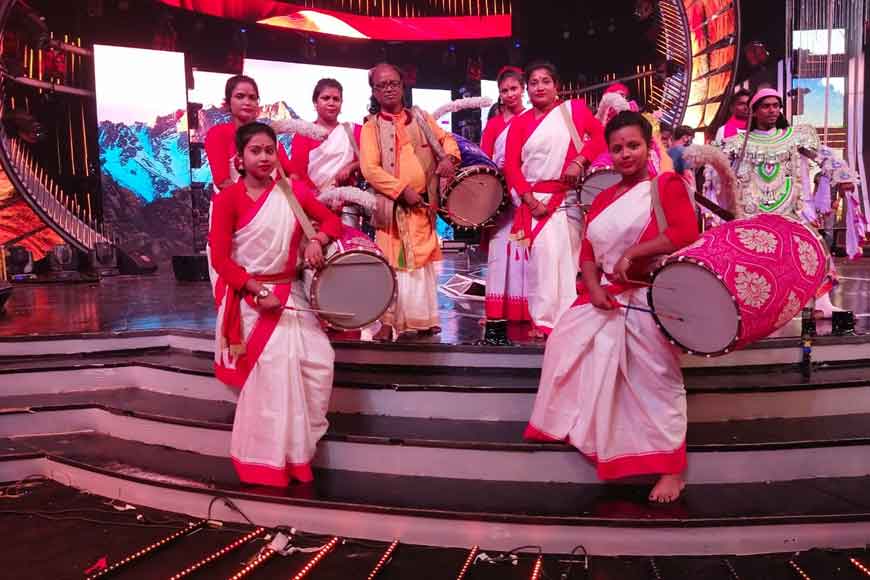 With Durga Puja imminent, and the music of the dhaak beginning to play in our hearts, most of us think that this is the only time of year when we get to hear these incredibly evocative beats. But is it really? Is the dhaak finally ready to come out of its niche?
In the early years of the last decade, that is 2002-03, Bengal's renowned tabla maestro Tanmoy Bose was judging a dhaak competition at Ahiritola in Kolkata. Of the several participating dhaakis, the one who caught Bose's fancy was Gokul Chandra Das, from Maslandapur, in West Bengal's North 24 Parganas district. So impressed was the maestro with Das, that not only did he adjudge him the winner, but also asked him to get in touch once Durga Puja was over, because he realised that Das was the perfect medium through whom he could implement an idea – that of bringing Bengal's beloved dhaak into the musical mainstream.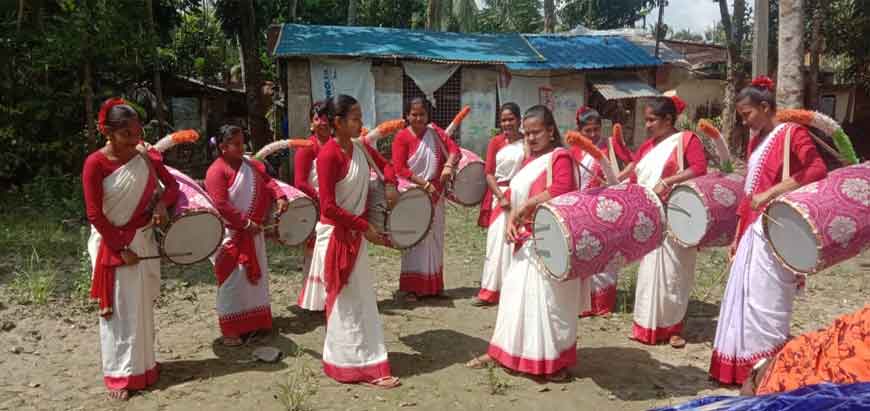 Even today, the intoxicating beat of the dhaak is mostly, irrevocably, associated only with Durga Puja, making it perhaps the world's only 'seasonal' musical instrument. Why, though? Why has one of Bengal's most popular percussion instruments never made it beyond the ambit of one of Bengal's most popular festivals? There is no clear answer to that, but thanks to Bose's 'Taal Tantra' rhythm ensemble, the dhaak has, at least, made it to a concert stage, with Gokul Chandra Das doing the honours.
"

Every Bengali knows about the dhaak

, just as every Maharashtrian knows about lavni drums. But that's about it. Nobody outside the community really knows what these instruments can do," explains Bose.
Thanks to that long-ago dhaak competition in Ahiritola, Das found a guru in Bose, who steered him through the process of transferring the intricate bols (rhythm patterns) of classical Indian percussion instruments to the dhaak, so that it could accompany any kind of musical performance. And it didn't end there. Under Bose's guidance, Das has toured India and the world, playing with such legends as Pandit Ravi Shankar at the iconic Hollywood Bowl in 2009, with Zakir Hussain on the Masters of Percussion tour of the USA in 2010, with Ustad Amjad Ali Khan, even with Kathak dancer Snigdha Mishra. Not just that, he has also turned the dhaak into a most unlikely instrument for women's empowerment, but more on that later.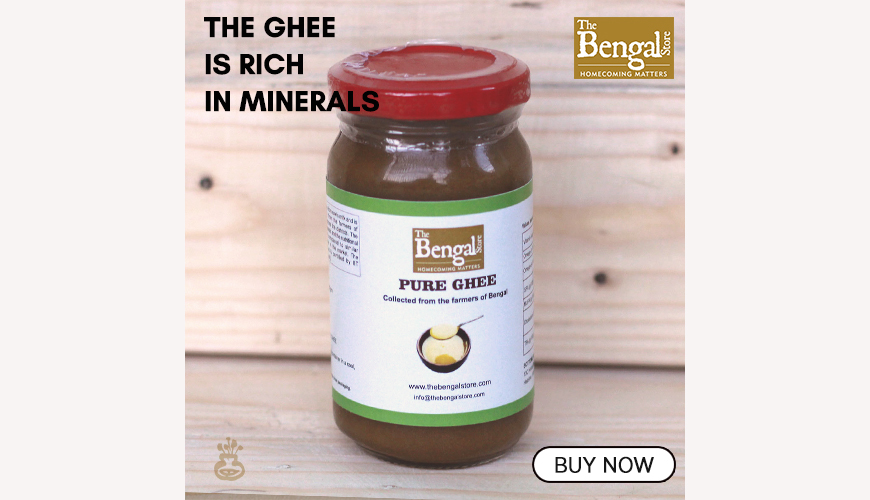 "Every Bengali knows about the dhaak, just as every Maharashtrian knows about lavni drums. But that's about it. Nobody outside the community really knows what these instruments can do," explains Bose. "On my numerous tours abroad, I have seen instruments like the djembe (a kind of goblet drum) and the kora (a stringed instrument from West Africa, resembling a lute) being played on the global stage, and I would always wonder, why can't our folk instruments receive the same exposure?"
Chokhudan by Gokul Chandra Das
The 53-year-old Das echoes this view, born out of his long collaboration with the maestro. "You can play Ektaal, Jhaptaal, Dhamar (all classical Indian rhythm patterns), anything you want on the dhaak. You can accompany any instrumental or vocal recital," he says. "But nobody teaches these things. The dhaakis you see at Puja pandals have learnt the basic art from their fathers or uncles, but they can't do anything more with it. Nobody really trains to be a dhaaki in the way that someone trains to be a tabla or pakhawaj player, for example."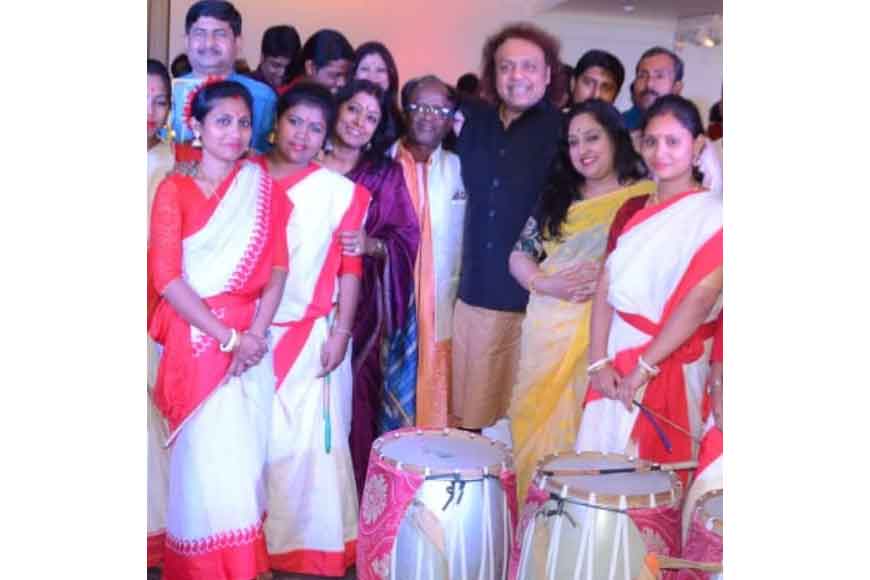 Das himself learnt much more than the basic art from his late father Motilal Das or 'Moti Dhaaki'

, a legendary dhaaki of his time, who imparted to him much more than the 'Durga Puja beats' that we are accustomed to. Which is why the experimental gene, so to speak, was already inherent in him, which received a huge boost thanks to his association with Bose.
Today, thanks to the academy called Maslandapur Motilal Dhaki.com which he registered in 2013 and which still functions out of his home, Das has begun spreading awareness about the dhaak and its versatility through his many students, ranging in age from 13 to 50, and he teaches them not just the dhaak, but a plethora of instruments ranging from guitar to saxophone to clarinet, which he himself plays, too. Happily, he has recently acquired some land, which will enable him to build a proper training school for dhaakis, the first such in Bengal. Not bad for a man who once opened a shop near Habra station because he wasn't earning enough from playing the dhaak.
Puja by Gokul Chandra Das
Finally, a remarkable offshoot of his efforts to popularize the dhaak has been the induction of women dhaakis into his team, an outcome of an idea born in 2010. "I was in the USA on the Masters of Percussion tour, and went into a shop to buy a saxophone for my son. The shop assistant, a woman, was demonstrating various instruments to customers by playing them. Looking at her, I thought, why couldn't women play the dhaak too?" asks Das.
Back in India a month later, Das began scouting around for women students, and gathered six of them. A decade later, that number has grown to nearly 80. Having overcome tremendous initial resistance from within their families, most of these women are now expert dhaakis who receive invitations from across the world to demonstrate their skills. "They come from very humble backgrounds, and most of them have seen the men in their families play the dhaak, so they are familiar with it. But as dhaakis themselves, they have earned tremendous respect, and even though most of their families were initially against the idea of these girls travelling to faraway places and spending nights away from home, the immense media coverage and financial independence that they have received are helping to change mindsets," Das smiles.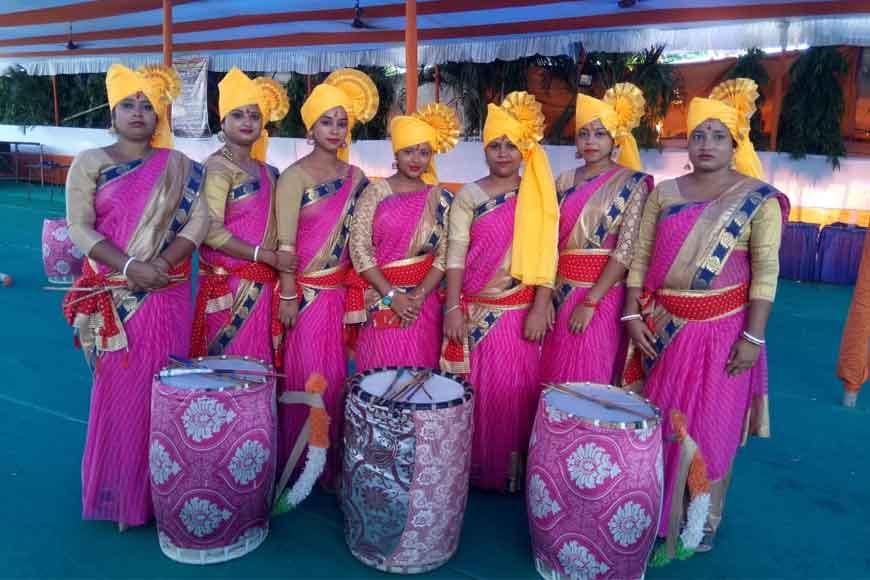 Last year, for instance, the renowned Suruchi Sangha Puja in Kolkata invited a team of 10 dhaakis, of whom six were women. Similarly, a Puja-related event in Baghbazar hosted an all-women team of eight dhaakis... With a hint of pride in his voice, Das says, "Following my initiative, there are now six or seven teams of women dhaakis in Maslandapur alone. I'm very happy to have shown them the way."
Bisharjan by Gokul Chandra Das
The other thing that gives him enormous satisfaction is that the dhaak is now being used in non-Puja events as well, such as inaugurations or various opening and closing ceremonies. As we look forward to normalcy once the Covid pandemic is behind us, one hopes to hear more of this most uplifting music, in pandals and out of them!