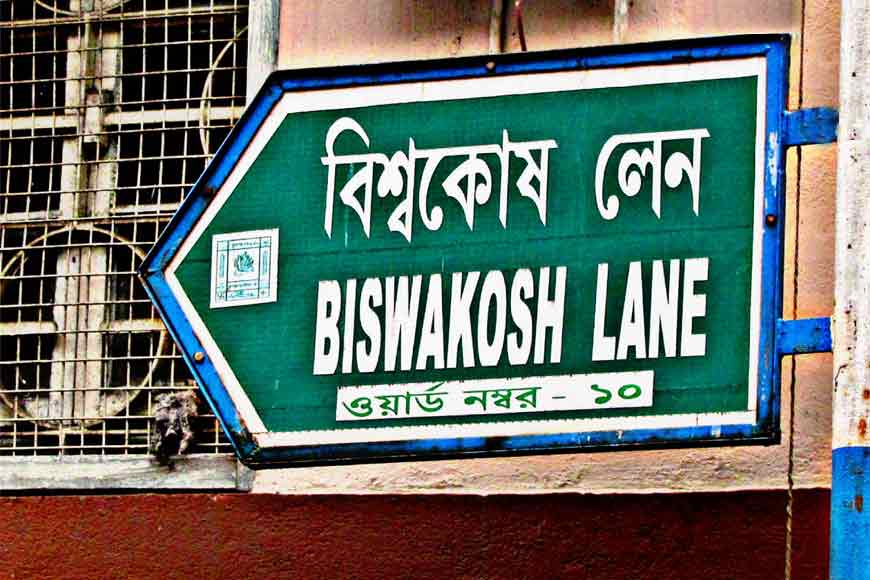 Baghbazar is an ancient neighbourhood of North Kolkata with narrow, serpentine lanes and by-lanes criss-crossing and connecting the locality with other parts of the city. Tucked there inconspicuously, is a narrow lane close to Bagbazar Multipurpose School originally known as Kantapukur by-lane but later officially re-named as Biswakosh Lane.
The Bengali word 'Biswakosh' means Encyclopaedia. The lane indeed has a strong connection with the first Bengali encyclopaedia compiled by Nagendranath Basu, who lived in a house in this lane. He was also a pioneering archaeologist and historian. Basu started writing, compiling and editing the first edition of Biswakosh for publishing in 1902 and the book saw the light of day in 1911. Basu had toiled for 27 long years for the magnum opus to fructify.
Basu was born in Calcutta on July 6, 1866. His ancestors hailed from Mahesh in Hooghly district who later came and settled here. He was a scholar and loved literature. In his youth he wrote both poems, plays and novels. He also translated Shakespeare's Hamlet and Macbeth in Bengali. Simultaneously, he edited two well-known Bengali monthly journals, Tapaswini and Bharat. During this time, a resolution was taken to publish an English to Bengali dictionary, 'Shabdendu Mahakosh' and Basu was entrusted with the responsibility to compile and edit the dictionary. He was only 18 years old then! Through this work, he came in contact with Anandakrishna Basu and Haraprasad Shastri, who urged him to join Asiatic Society. He also edited the Sahitya Parishad Patrika, mouthpiece of Bangiya Sahitya Parishad, of which Basu was a pillar of strength. He edited many ancient literary works including Pitambar Das' Rasamanjari, Joyananda's Chaitanya Mangal, jai Narayan's Kashi Parikrama, Bhagwatacharya's Krishnapremtarangini and Chandidas' writings.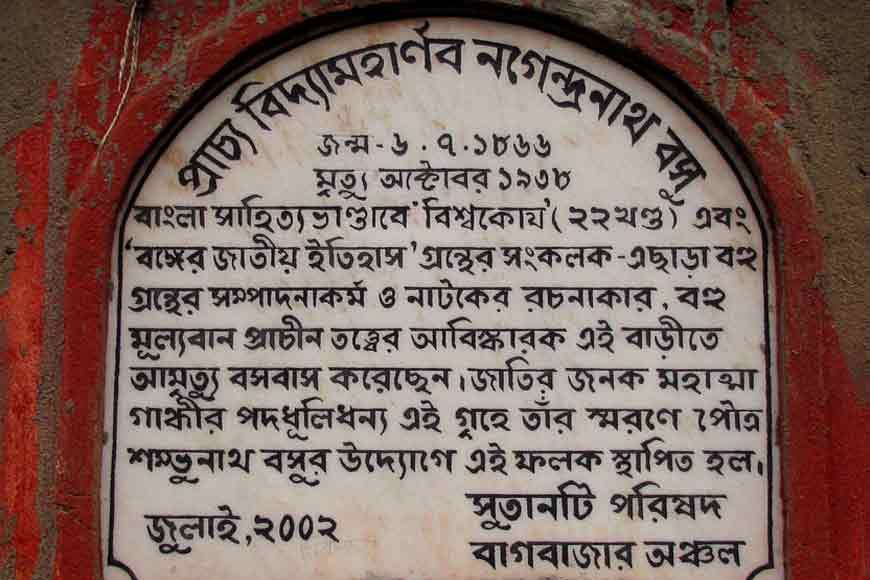 In 1894, at a meeting of the Asiatic Society, Basu presented a collection of his essays on the ancient history of Bengal and it was highly commended by all members. Each of his successful venture led him to explore the next level. He was invited to compile the appendix of 'Shabda Kalpadruma,' a dictionary of Sanskrit language published by Radhakanta Deb.
Basu was also a distinguished archaeologist who travelled extensively to different parts of the country and explored Odisha in particular, to discover archaeological remains. He collected a considerable number of rock inscriptions, brass plates and ancient manuscripts in Bangla, Odiya and Sanskrit. He also deciphered many of these writings. Calcutta University opened its Bengali Department in 1919 with his priceless collection of ancient manuscripts. For his extraordinary work in archaeology, he was awarded the title of 'Prachyavidyamaharnav' (one who is steeped in eastern lore).
Basu took up the compilation and editing of 'Biswakosh' in 1888 and dedicated his heart and soul to the project. After 22 years of sheer hard work, he compiled 22 volumes of the encyclopaedia by 1911. He started work on the second edition of Biswakosh in 1933, but could bring out only four volumes as he breathed his last in 1938 and the new edition remained incomplete. Basu spent his life at his ancestral house at 8, Kantapukur By-lane. In honour of its famous resident, the Kolkata Corporation renamed the lane as 'Biswakosh Lane' on March 17, 1915. At present, Nagendranath's grandson, Sambhunath lives in this house with his family. The semi-circular, old-fashioned two-storied building has been declared a Category IIA heriatge building by KMC Heriatge Committee. In July 2002, Sutanuti Parishad installed a marble plaque outside the house in memory of Nagendranath Basu and his multifarious activities in the literary field.
Story Tag:
Biswakosh Lane, North Kolkata, Literature