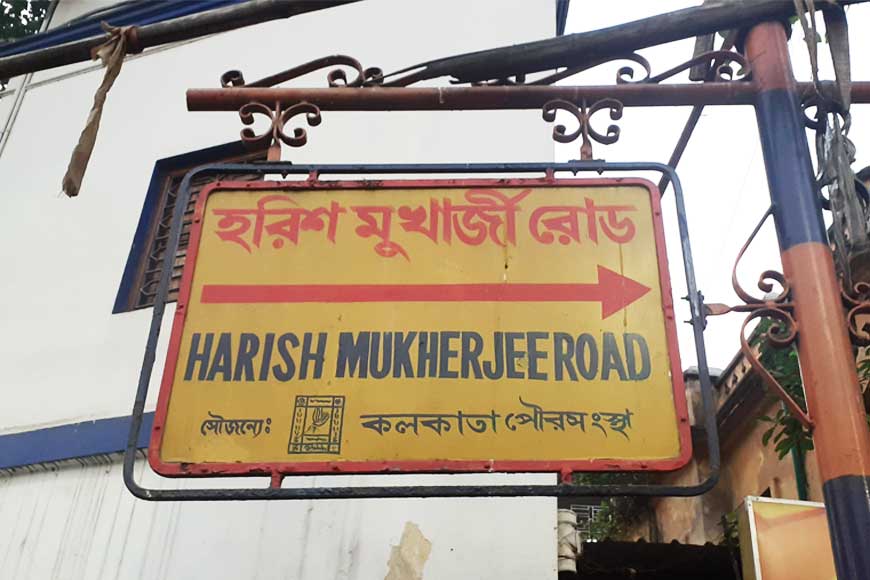 1/1 Harish Mukherjee Road, was not just a broad stretch with buildings staring down on either side, some of which were centuries old, down which my dad's car sped every morning with me finishing the last chapters of an Agatha Christie novel. It was and still is a road that was part of my life's journey and my childhood memories, for this is the road of Kolkata that has one of the oldest Brahmo schools of the city – Gokhale Memorials Girls School that still stands tall just opposite to SSKM Hospital. The paint and plush of the exterior have changed a bit, but the windows still overlook the road, from where generations of girls have peeped out while lessons were taught…. including me.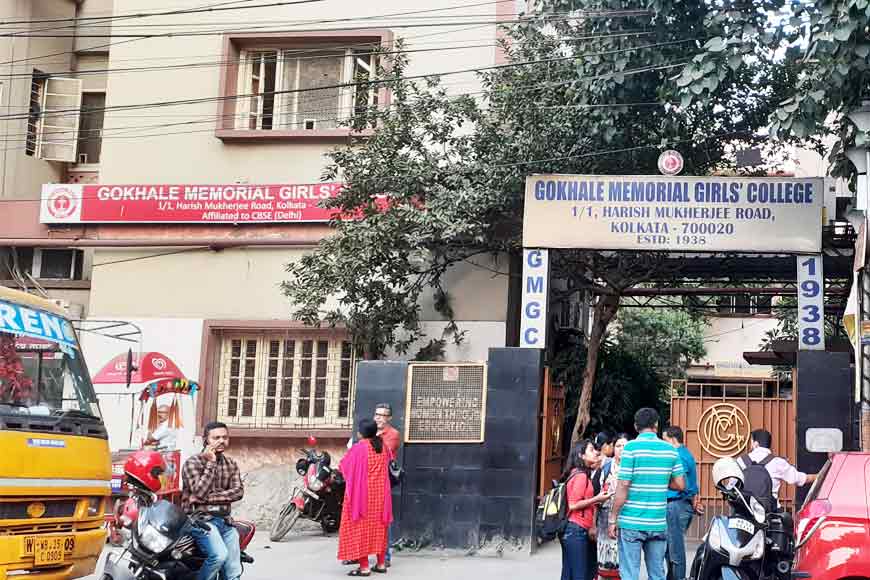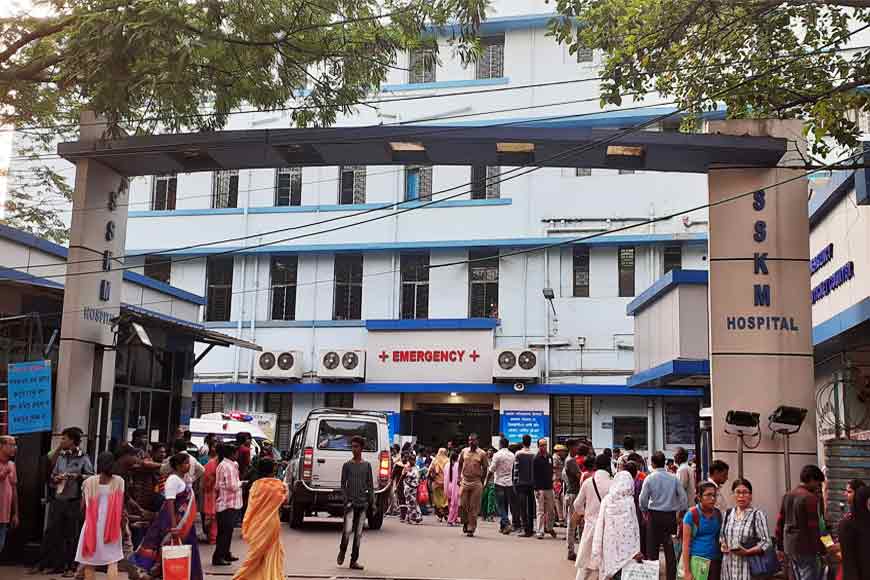 Named after a well-known journalist of British India, Harish Mukherjee, who fought for the rights of indigo planters, popularly known as the Neel Chashi who were viciously exploited by the British for their own profits and trade interests, Harish Mukherjee Road happens to be one of the widest thoroughfares of Kolkata with a long stretch from one end on Hazra Road (infront of the Kalighat Fire Brigade) to the other meeting a flank of the AJC Road flyover. Not just Gokhale Memorial, this road also has another famous institution, The Mitra Institution, Bhowanipore branch that had stalwart teachers like Keshab Chandra Nag, whose mathematics book have been read and problems solved down generations.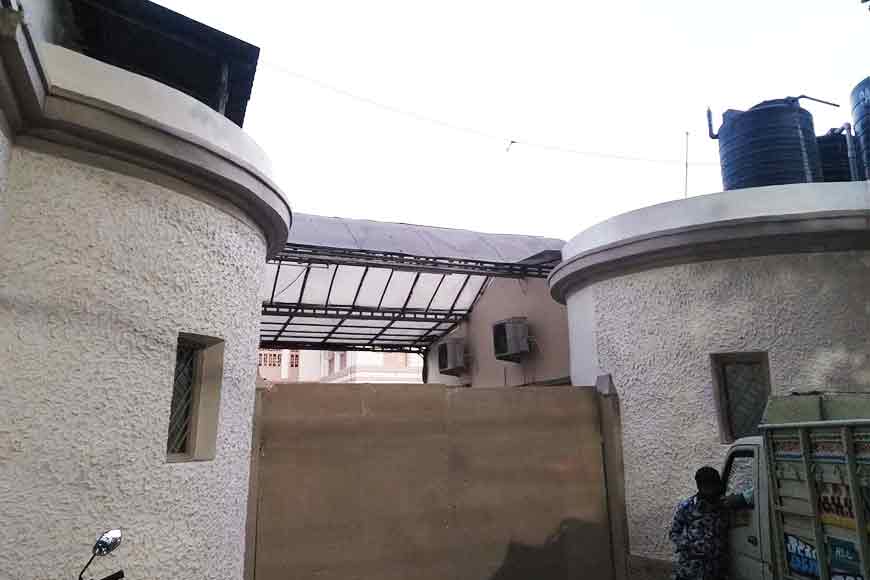 It has SSKM Hospital, one of the largest Post Graduation Medical Colleges of Kolkata and multi-disciplinary hospital that has a history of many firsts in the country. As I used to travel down the stretch with my dad in my school days, I often used to look out of the windows at the old buildings with their grand structures and hanging verandahs some of which had the dates embossed on them as 1926, 1914 etc. These century old buildings have largely been razed down today making way to new flats and some which are embroiled in legal battles have a worn out, dilapidated look. One imposing white building however remains the same – the Sant Kutiya Gurudwara, a haven of peace in the surrounding chaos.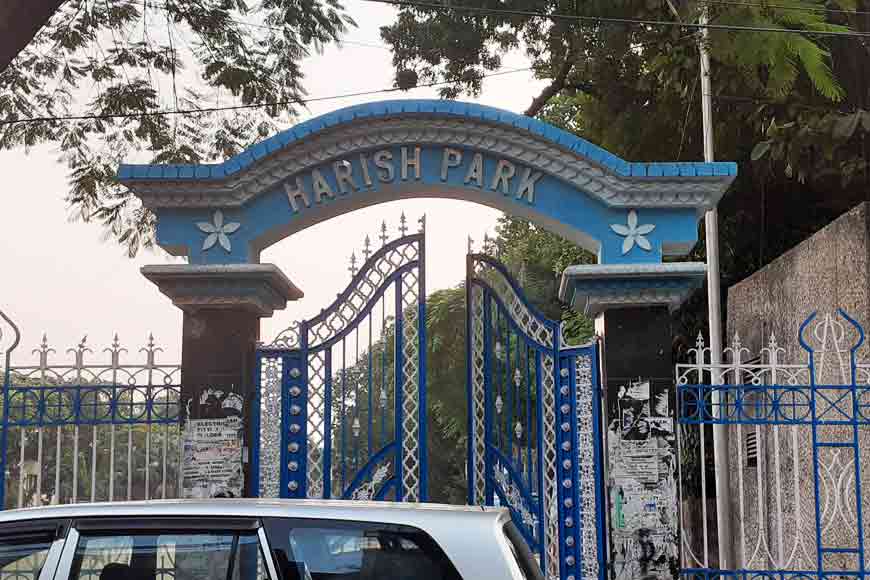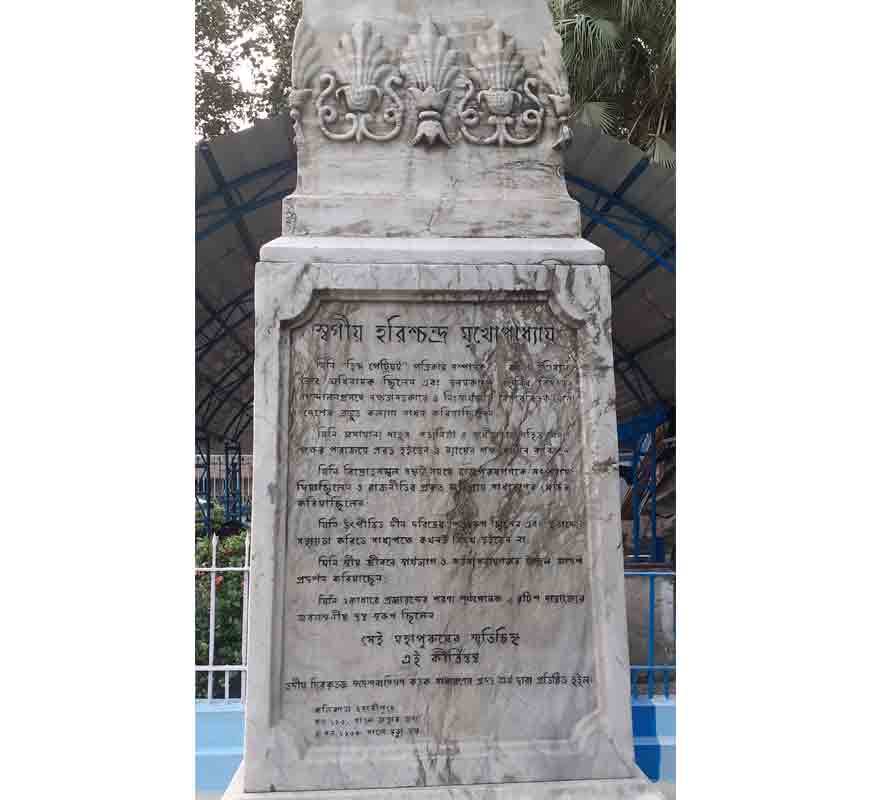 Harish Mukherjee who wrote protest articles against British atrocities in newspapers like The Hindu Patriot and the Bengal Recorder, has a park on the Road dedicated to him. The sprawling Harish Park still retains its lush character with an occasional football match played by local boys bringing in cheer from the residents. Harish Park also harbours a small memorial monument in name of Harish Mukherjee. The Road was previously known as Beriapara Road. The road has indeed changed character, with several food stalls on the footpaths infront of SSKM, a large outlet of Sugar and Spice beside Gokhale Memorial with the iron gates of Cossimbazar Rajbari protecting the old-world charm of the area. Still, Harish Mukherjee Road somewhere reflects the true essence of Kolkata --- a blend of old and new.