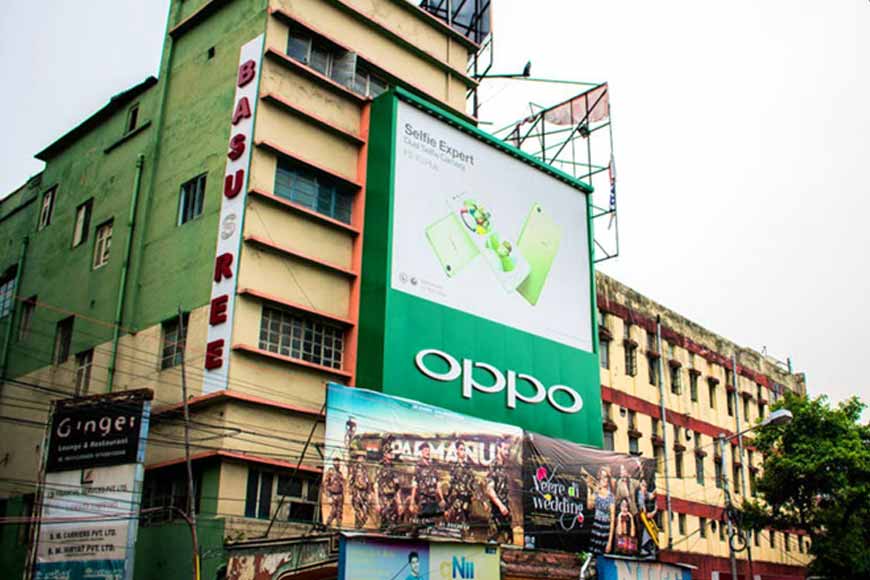 This is the second of a two-part piece on how standalone movie theatres are fading from our lives, interspersed with insights from theatre owners and personal anecdotes by the writer.
Basusree Cinema right on the main S.P. Mukherjee Road is still running in a financially weak state because the heirs are several and have differences on whether the theatre should keep running or whether it should be turned into a shopping mall. It first opened its doors to the general public on December 19, 1947. Initially, the establishment took off as a business proposition by Satyabhushan Basu, whose surname the hall is carrying with pride till this date, completing 75 years.
Other than screening films, the hall also provided a cultural platform promoting arts and entertainment. There was a time when the hall used to host musical soirees regularly which increased the place's popularity. The theatre was run successfully by the late Mantu Basu, a descendant of the founder. These cultural programmes during the 1950s and 60s saw the participation of stalwarts such as Hemanta Mukherjee, Shyamal Mitra, Sandhya Mukherjee and other eminent artists. The real crowd pullers were the informal chat or adda sessions, especially on Bengali New Year's Day (Poila Boisakh) which included icons like Uttam Kumar, Soumitra Chatterjee, Bikash Roy, and Pahari Sanyal coupled with notable actor-comedians Bhanu Banerjee, Jahar Roy and Rabi Ghosh joining in adding their ready wit and humour. The audience would be mesmerised by the performances of classical music maestros such as Bade Ghulam Ali Khan, Vilayat Khan, Ravi Shankar and Allahrakha among others.
Satyajit Ray's directorial debut Pather Panchali was screened here on August 26, 1955 following his felicitation in the presence of Bidhan Chandra Roy, the second Chief Minister of West Bengal, for winning an award at Cannes for the best human document. Actors like Anil Chatterjee regularly visited the Coffee House upstairs for his evening adda with friends. Many eminent directors would wait at the entrance of Basusree to get feedback from the viewers directly. Among them was Mrinal Sen. Tapan Sinha was no exception.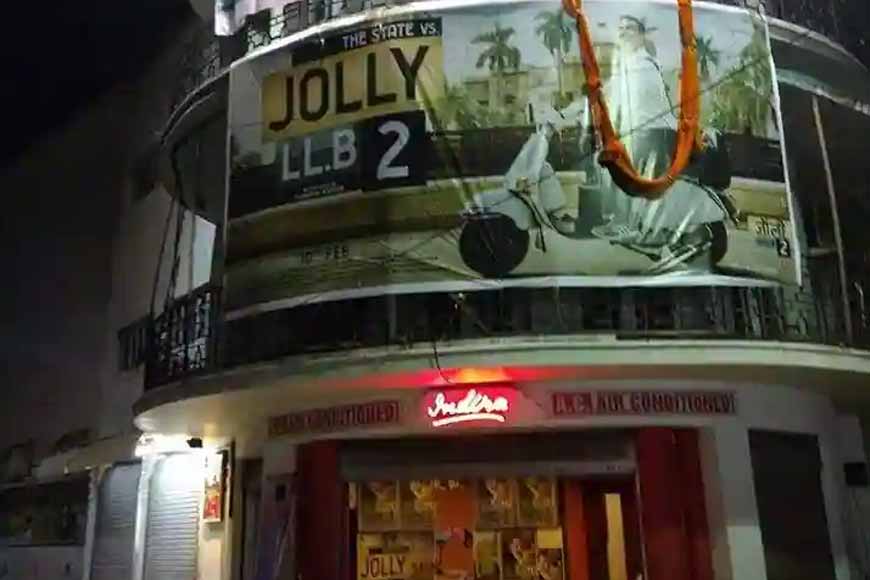 International film festivals were held annually at Basusree Cinema in the 1950s and 60s when Vittorio De Sica's Bicycle Thief and Akira Kurosawa's Seven Samurai were screened. When Bimal Roy's Devdas was released here in 1955, the director himself along with his cast members Dilip Kumar, Vyjayanthimala and Suchitra Sen were present on the occasion. The film received a standing ovation.

There was a small room between the two floors of Bijoli cinema, somewhere on the landing. This room was exclusive to Uttam Kumar who kept a change of clothes, a pair of shoes and meditated for some time before he went to watch his film being screened at the theatre. Bijoli is still running, with its seats having been given a make-over. But there is hardly an audience.
What about the projectionists, the ushers, the booking counter men and the staff at the gates? Bishwanath Das, a projectionist in a cinema hall, said, "I have been working here for 42 years. Regarding payments to employees, owners of the single screen cinema halls are to be blamed for not running establishments properly. If employees had been paid wages timely and good films had consistently been screened, they would not have faced such a tough time."
Jyoti on Dharamtala Street had a mini-theatre on the second floor for press previews. It was a tiny 25-seater. Jyoti has closed down and so has the mini. Debarati Gupta, a young filmmaker, laments, "This closing down of single screen theatres is a big blow for Bengali filmmakers because multiple screens schedule their screenings according to box office expectations of different films. Bengali films get short shrift and are pulled out of theatres or are given slots that are counter-productive. We know that change will happen. But the blow is difficult to confront."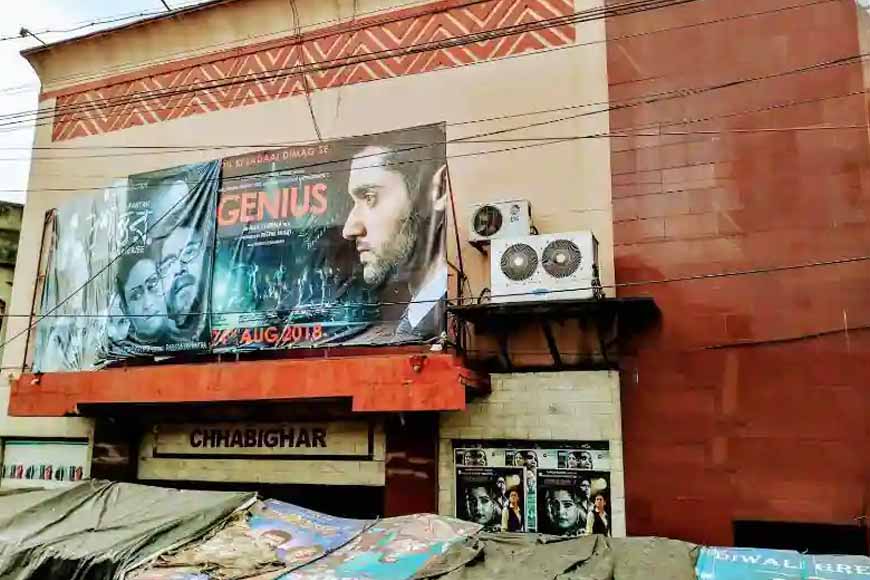 Suranjan Paul, owner of Minar, Bijoli and Chhabighar said, "Our feature films may not be able to compete with the production values of international web series. If they flop, no exhibitor will buy them for theatrical release. So, they will not be able to recover their costs."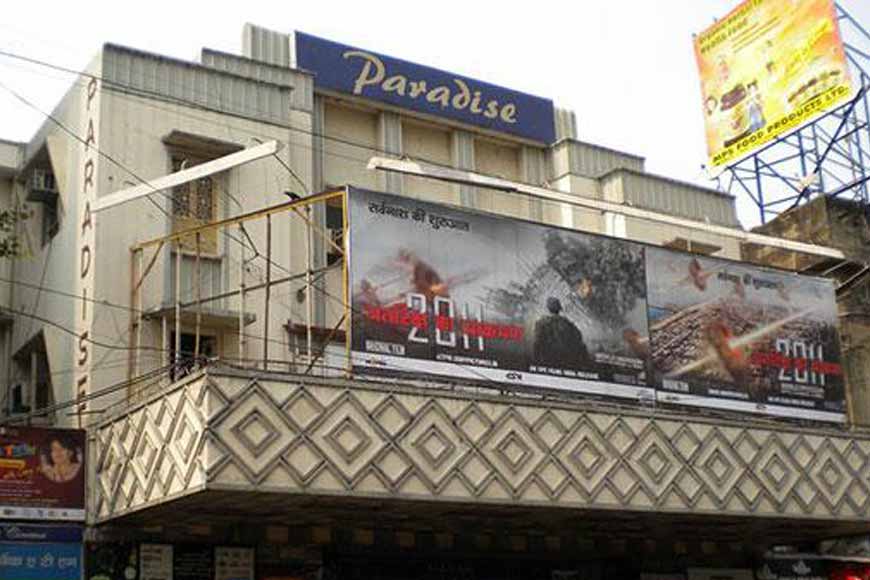 Until May 2020, there remained only 16 single screen theatres in the city - Ashoka, Ajanta, Priya, Basusree, Minar, Bijoli, Chhabighar, Indira, Prachee, Padmasree, Navina, Paradise, New Empire, Star and Moonlight. If more bastions of a fading culture have fallen since, it will be a real tragedy not only for a lost culture, but also for those who have been working in the single screen industry for decades.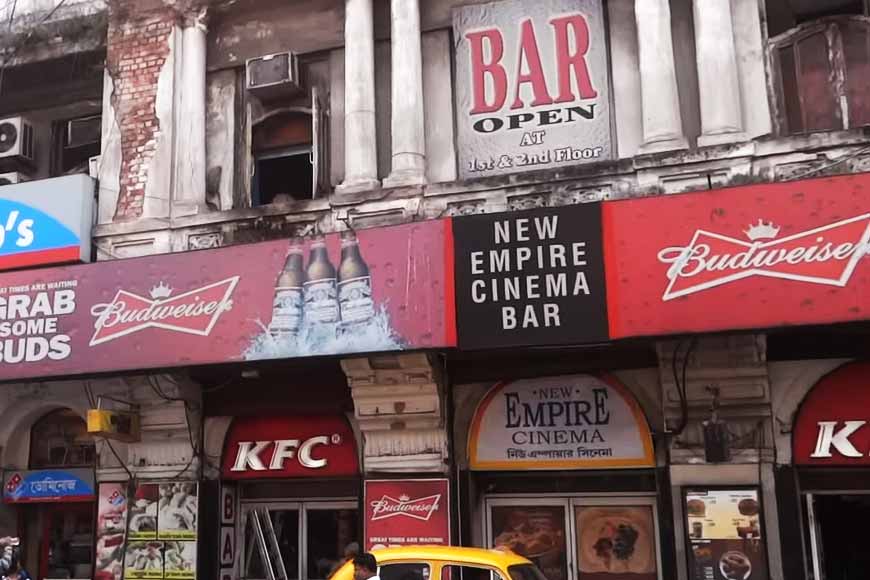 Almost every month, this or that single screen theatre downs its shutters. Among them are Aruna, Lighthouse, Bharati, Chaplin, Globe, Mahua, Minerva, Purabi, Purna, Sree, Grace. The last film screened at Mohua was Bela Sheshe meaning 'at the end of the day' - ironical as the theatre closed down soon after, despite the fact that the film had a good run.
A theatre is not just bricks and concrete and mortar and ticket counters and chips sellers. It had within itself, a small world of its own – the hawkers, the men at the ticket counters, the projectionists, the ushers, the torn down seats and the very poor men, women and children who would loiter for hand-me-downs and alms. I remember, Purna had an in-house restaurant, Basanta Cabin separated from the theatre lobby with a swing door. I watched Komal Gandhar there as a child, understood nothing but waited to be taken to the restaurant by my uncle for a plate of chicken cutlet I had never tasted before!