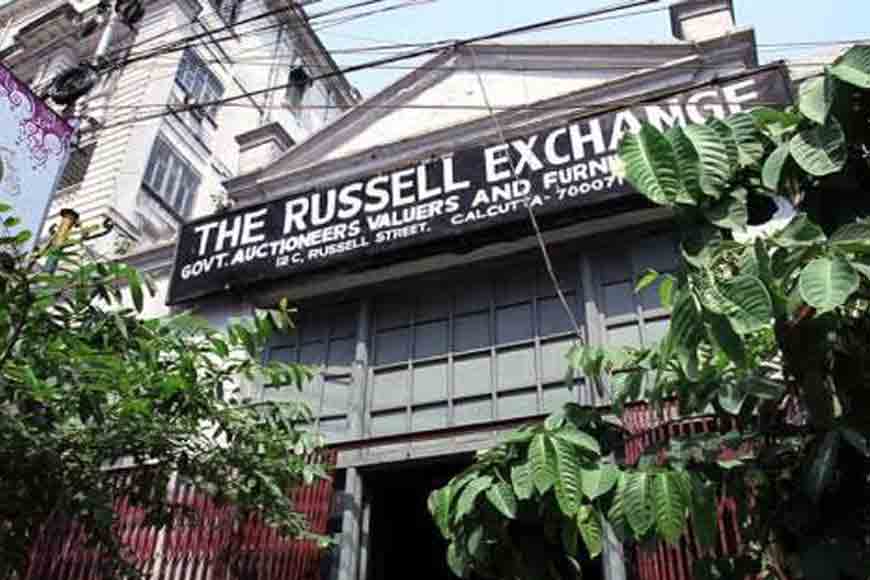 The Auction House – A tale of Two Brothers. That's how British film-maker Ed Owles' documentary starts, featuring the oldest surviving Auction House of India – Kolkata's Russell Exchange where "everything is saleable." In a part of the documentary, the brothers are seen debating the state of Kolkata — a 'dying city' for one and for the other 'a city with great history and great future.' Owles observed that the film, shot over four years, followed 'objects around and out of Kolkata. The Auction House often has the camera tracing the to-and-fro of items that are transacted through The Russell Exchange — it may be a piece of period furniture coming to the auction house from a colonial-era house that has come under the builder's hammer, or an old marble nymphet auctioned to the owner of a new studio apartment.'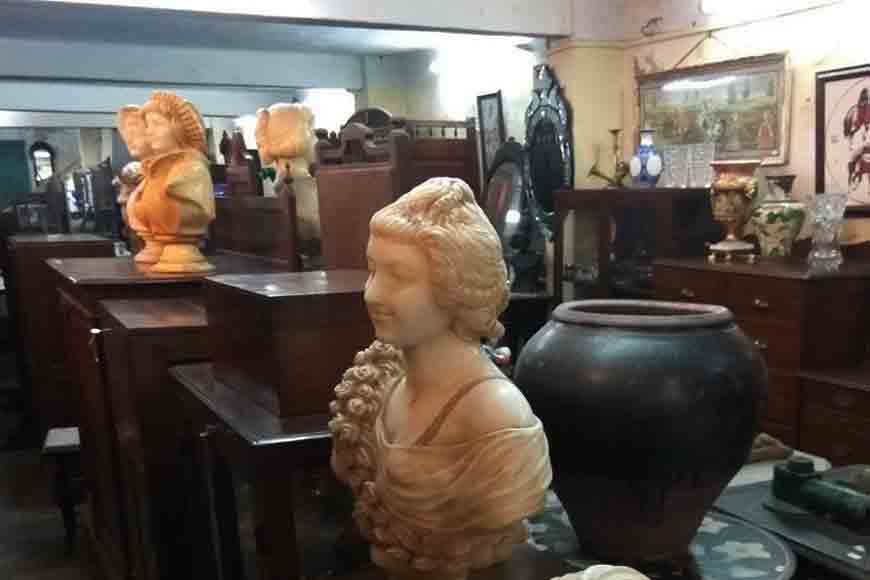 Russell Exchange survived against all odds, run by two brothers, Anwar Saleem and Arshad Saleem, with the help from their elder sister, Sarfaraz Begum Shamsi, who is India's only female auctioneer. Auction is no longer a grand affair that it used to be half a century ago. The destruction of old bungalows and properties in Kolkata often has a direct influence on the exchange's stock. While shopping malls and high-rises come up where the properties stood, the possessions of the demolished houses are up for auction.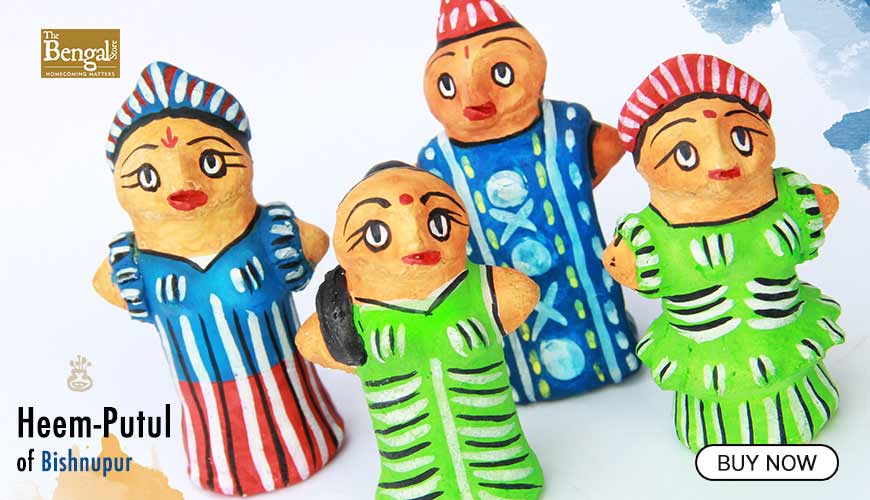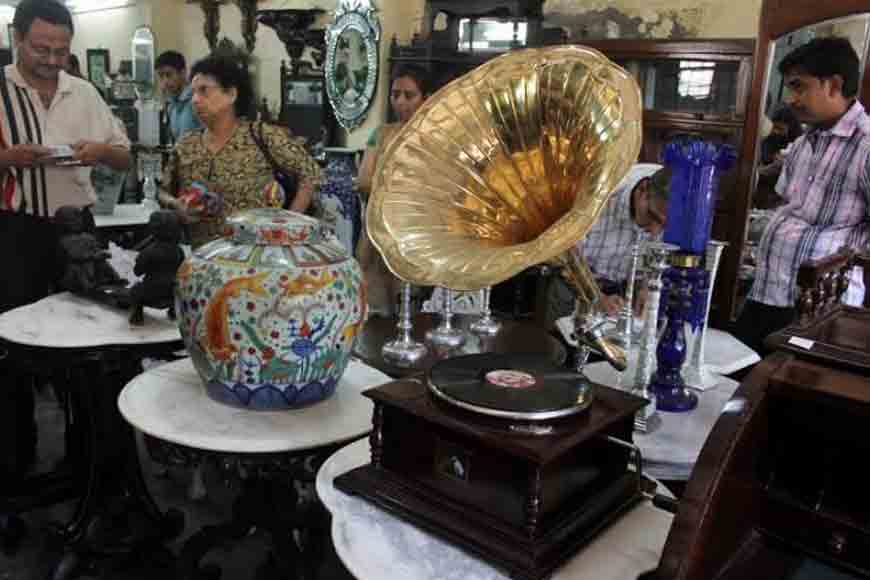 Gone are the days, when an auction would be an occasion to see and be seen at as the Racecourse. The chiffon-and-pearl brigade would descend in hordes from their chauffer-driven cars to have a look and participate in the bidding for those exquisite tables from Lazarus and Co, Sutsuma tea-sets, Osler glass chandeliers and candelabras. Auctioneering is after all about presentation, and people thronged in for the unique experience and eventually got lured in. Bidding provides a certain high, and the charm is almost irresistible. But alas! Those days are lost in the annals of Kolkata's colonial history.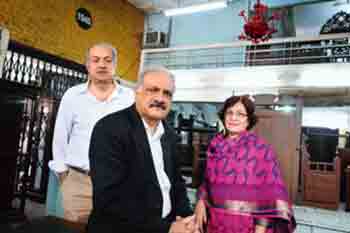 Over the years, Staynor and Co in Free School Street, Chowringhee Sales Bureau and Victor Brothers in Park Street and Dalhousie Exchange in Russell Street have all closed down. Russell Exchange holds a garment auction every Thursday and a general auction every Sunday. All the items to be auctioned are stacked on a huge table and at the very end, sits the auctioneer with a list and a hammer. On both sides, people gather to have a close look at the item before bidding for it. A lot of these are regular household items, brought in by people looking to earn a quick buck. These public auctions attract a variety of crowd – mostly re-sellers, traders, the quintessential antique hoarders and even people who don't buy but just want a taste of the experience. At the third strike of the hammer, one can buy almost everything at this auction house – from period furniture, glass and china ware, cameras to books, a stack of CDs, cassettes, pocket watches, hont watches boxes of children's games with vital pieces missing, a battered Barbie doll with a bubble bath and much more. However, the Russell Exchange's warehouse is a treasure-trove of antique furniture and décor. Magnificent chandeliers hanging from above that gives the feel of a period film set.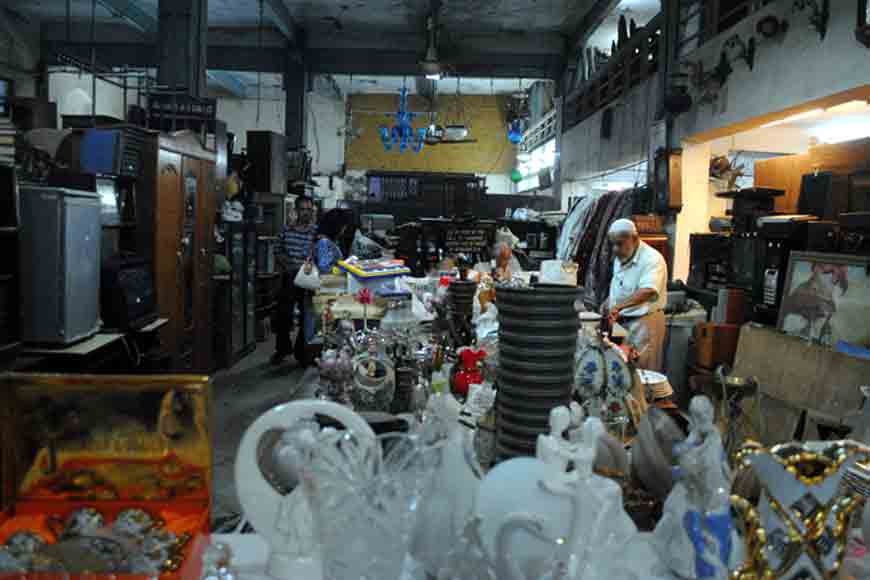 The house also conducts auctions at private residences and lends its antiques to many Indian film sets. None of the items on display have been bought by the house. Sellers bring in the items and the house values them and helps them set up an initial bidding price. Valuation of items is an art in itself – one needs to keep in mind the market rates as well as retain the buyers' interest.