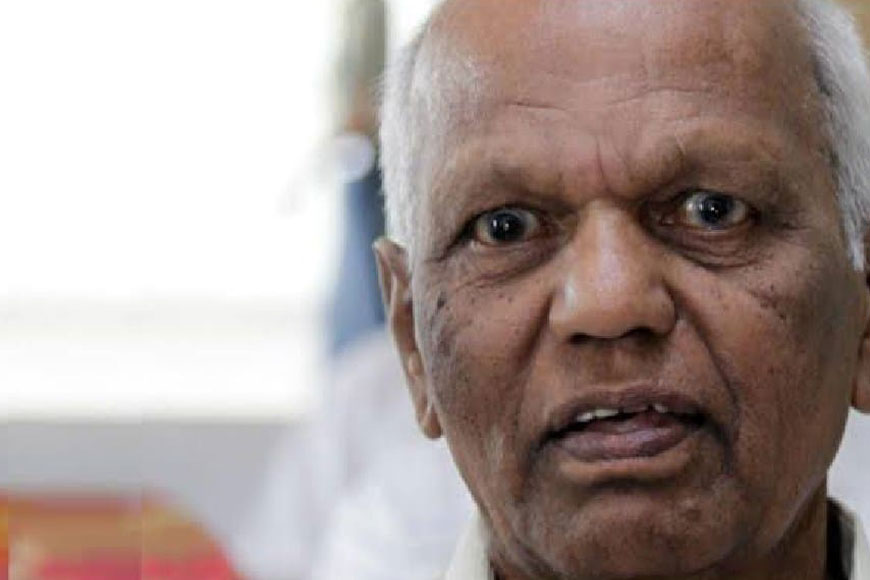 The Holy Trinity of Maidan Football is no more. Chuni Goswami, PK Banerjee, Tulsidas Balaram --- the chain gets broken as India's Asian Games gold-medal-winning footballer and Olympian Tulsidas Balaram died in Kolkata today after a prolonged illness. A widower living in a flat on the banks of the Hooghly in Uttarpara, he died at the age of 87.
The 1962 Asiad champion was hospitalised on December 26 last year and was being treated for urinary infection and abdominal distension. Unfortunately, his condition did not improve and he breathed his last around 2 pm today. Balaram belonged to the golden generation of Indian football of the 1950s and 60s. An Arjuna awardee, Balaram's exploits at the 1960 Rome Olympics are well documented. Placed in the 'Group of Death' with Hungary, France, and Peru, India lost the opener to Hungary 1-2 but Balaram covered himself in glory by scoring a 79th-minute goal. India came close to upsetting France a few days later with Balaram again showing his glory at the net. He usually played as a centre-forward or a left-winger and was part of two Olympics in 1956 and 1960 and reached the pinnacle of Asian football when India, under the guidance of legendary coach Syed Abdul Rahim, won the Asian Games Gold Medal in Jakarta in 1962, beating South Korea 2-1. In the Rome Olympics, widely hailed as his best moment in international football, he scored twice against Hungary and Peru.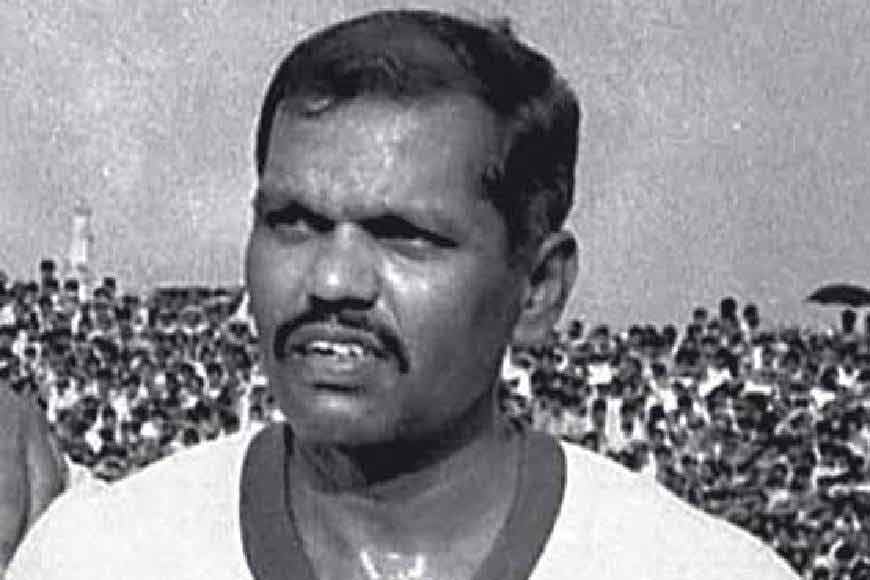 Unfortunately, he could not play for many years due to tuberculosis that he contracted at the age of only 27. But on the football field as long as he played, he was the fire. Born on October 4, 1936, to Tamil parents - Muthamma and Tulsidas Kalidas - in Ammuguda village in the garrison town of Secunderabad, Balaram scored 131 goals, including 14 for India, across seven seasons. He was the star of Maidan Football. Many of his goals were legendary, like the one against Kidderpore, while playing for East Bengal in the 1957 Calcutta First Division League. He was unstoppable. With the ball glued to his right foot, he was one of the best strikers at the goalpost.
He dribbled past all the dirty tackles that would try to stop him. But more than his goals, Balaram was renowned for his fascinating ball control, dribbling, sense of passing, insatiable appetite for forming the attack, and his versatile presence on the fields. He could adapt himself to any position on the field. He could play as an inside forward, as a winger and withdrawn forward, or even launch scathing counterattacks. In an interview, Hakeem, the late son of Rahim who coached Balaram, said: "Balaram knew how to pick a ball for the benefit of the team. He played in the Hyderabadi style of one-touch football, which used to hail the player who could create an attack and set up his teammates for goals. He epitomised that throughout his career before moulding himself also as a scorer while playing for East Bengal in Kolkata."
Balaram sprang into the national limelight at the 1956 Santosh Trophy. Being brought up in Ammuguda, a breeding ground of Olympians and internationals like K.P. Dhanraj, D. Kannan, and B. Narayan, his parents later migrated to Secunderabad in search of a better life - worked in the kitchen of the Residential House (later Rashtrapati Nilayam). Following his elder brothers, Balaram devoted himself to football, much to his mother's annoyance. He was scouted by Dhanakoti from the Lallaguda workshop ground, the venue for the Secunderabad League, for a local match between Civilians and Army XI. An excellent performance would earn him a chance to play in Hyderabad for the first time. Playing for Ryders Club, he would impress the chief guest, Rahim, and from there onwards, there was no looking back.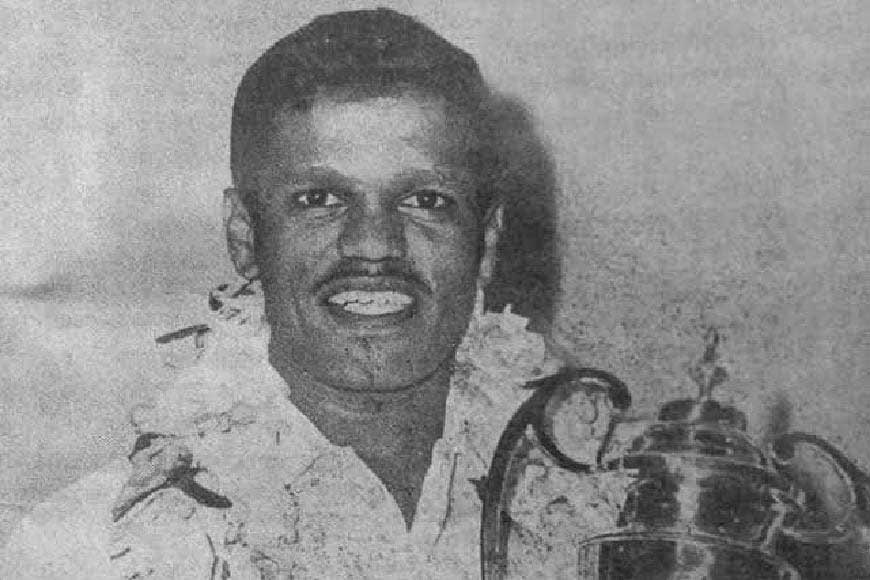 When Balaram made his national team debut at the Melbourne Olympics, he was only 19 years old. He could have played the game against Australia in India's famous 4-1 win, but Rahim decided not to introduce the youngster to tall and sturdy Australian defenders. He played the semifinal against Yugoslavia instead, a match India lost 1-4. After a failed deal in 1956, when his parents stalled his move to Kolkata, Balaram, impressed by the city's boisterous football culture, decided to play in Kolkata in 1957, when he attended a national camp for the Far East Tour. He could have played for Mohammedan Sporting had Noor Mohammed and S.K. Azizuddin not blocked his move and arranged a meeting with East Bengal secretary J.C. Guha instead. Impressed by his novelty and yearning to play in Kolkata, Guha offered him a princely sum of Rs 3,500, the highest the East Bengal player earned around that time.

During his initial days in Kolkata, Balaram struggled to adapt to the city's slushy pitches as football was played at the peak of the rainy season. He managed only 16 goals in the first two seasons. In the 1959 season, cornered and criticised by fans and the club, Balaram produced mind-boggling performances but the silverware eluded him. He finished the season with 35 goals, the most by a player. Balaram, surrounded by brilliant but aging players, dragged East Bengal deep into the action. His best season in the East Bengal jersey came in 1961 when he scored 28 goals in the league and won the league and IFA Shield doubles for East Bengal. That season, he was adjudged best player by the Calcutta Veterans Club.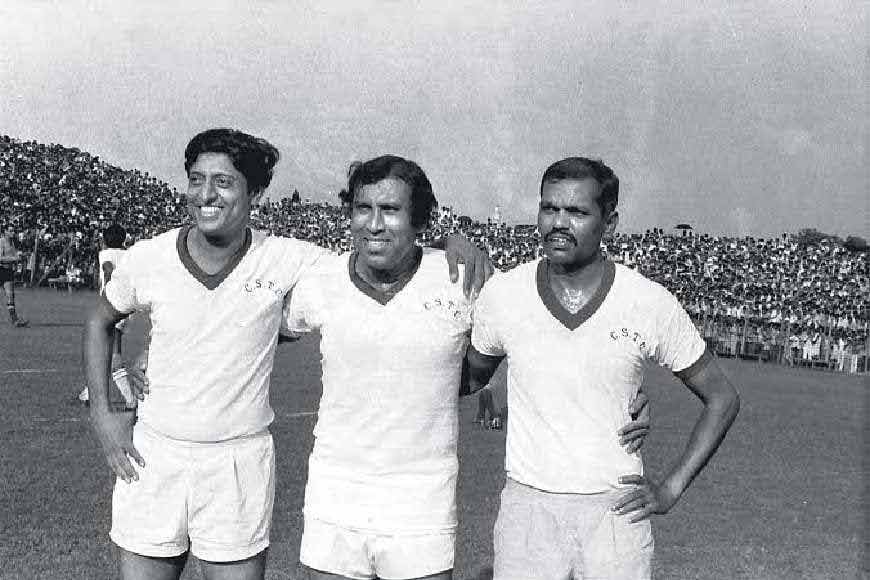 Between 1956 - 1962, he was considered the finest attacking player in India and even Asia as part of the Holy Trinity of Chuni Goswami and Pradeep Kumar Banerjee. During this time, Balaram participated in two Asian Games, in Tokyo in 1958 and Jakarta in 1962. The gold medal that the team won in Jakarta is India's only success in any international tournament to date. One of Balaram's finest moments in international football came in the 1960 Rome Olympics when he tormented Hungary with his sheer speed and ball control. On receiving a pass from Chuni Goswami, he levelled the parity with a flick for India. In the dying minutes, the desperate Hungarians physically assaulted him, tearing apart his jersey to stop him from scoring the winner.
Post-retirement, Balaram coached the BNR team for a few years as well as the Kolkata Mayor's team, taking them to Germany, Sweden, and Norway. Renowned players like Sangram Mukherjee, Mehtab Hossain, and Chandan Das trained under him in their initial days. He lived in Uttarpara on the bank of the Hooghly, far from the game he once loved, and took solace in spirituality in his final days.