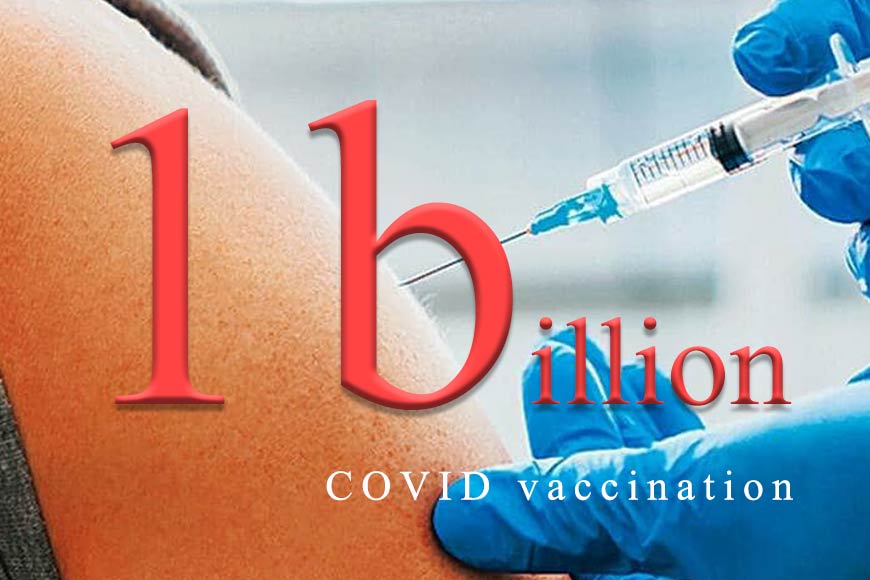 When most of the Western nations have shown reluctance in taking the COVID-19 vaccines, with the governments having a tough time convincing the masses to be vaccinated against the deadly virus, we saw a different scene in West Bengal. Long queues, people literally waiting since midnight, health workers crossing mountain passes, gurgling streams to reach remote places of North Bengal --- all for the shot.
On a day when India crosses one billion doses of administering the COVID-19 vaccine, with 75 percent of the adult population receiving one dose and more than 30 per cent receiving 2nd dose, West Bengal ranks 3rd in the top 10 states in administering the COVID-19 vaccine. The state went through a number of hiccups in the initial stage, due to shortage of vaccines, and once ranked at the lowest in vaccination list, but once the vaccines were made available, the state government left no stone unturned to vaccinate people across cities and villages.

The top ranking state in India is Uttar Pradesh, 2nd is Maharashtra and 3rd is West Bengal. Kudos to our doctors, nurses and healthcare professionals who held multiple vaccination drives in colleges, hospitals, high rises, community halls, for mass inoculation. A state which has one of the highest density of population, mass vaccination was essentials. West Bengal government had also taken up the task of reaching to homes of elderly people to vaccinate them and to market places to vaccinate those who are most vulnerable. Kolkata Municipal Corporation took out buses and ambulances and travelled across the city of Kolkata with medical professionals and vaccines for inoculation.
This is indeed a feather in the cap for the state government. The only thing we need to keep in mind now is that we need to mask up, as even double vaccinated people can be infected as per a recent statistics. Out of 266 people infected yesterday in Kolkata, around 160 were double vaccinated. Do not put your guard down.