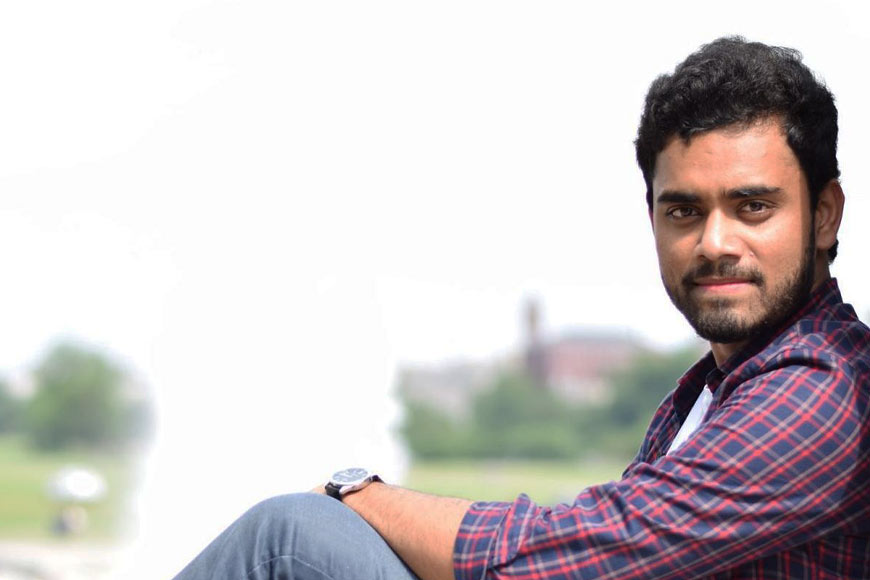 Subhashish Natua may not be a familiar name, but this young man has made our country proud with his ground-breaking research work in the development of Covishield vaccine. The Union Government has conferred the prestigious 'International Scientist Awards on Engineering Science and Medicine' to him for his seminal work during the development of the Covishield vaccine.
Covishield is the Indian-made version of AstraZeneca's jab and is the most widely used vaccine in India with more than 486 million doses administered so far. Subhashish studied the generic structure of different strains of the corona virus and the differences in infection rates between different populations. A former student of Krishnachandrapur High School in Mathurapur in South 24 Parganas, he is being lauded internationally for his work in the development of the vaccine and his invaluable contribution in the field of medical science.
But his journey since childhood has been fraught with impediments, with poverty being on top of the list. He even sold vegetables in the local market as a teenager to make ends meet and contribute to the family's daily expenditure. The brilliant young scientist hails from a down-and-out family living in a remote village in the Sundarbans. His father, Brajendra Lal Natua is a farmer and his mother a homemaker. The couple has two sons, Debashish and Subhashish.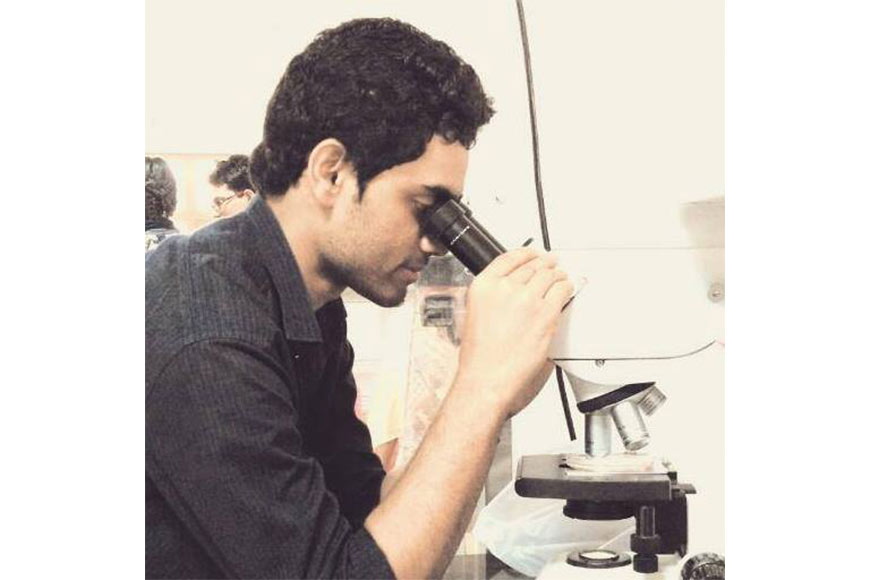 However, poverty has never been a deterrent to his academic pursuits. He was one of the best students of Krishnachandrapur High School. His teachers always encouraged and assisted him to continue his higher studies. He dreamt of becoming a scientist but was aware of the financial constraints that stood in his way to fulfilling his ambition. At that point, the headmaster of Krishnachandrapur High School, Chandan Maity and his colleagues extended all support to help this meritorious student reach his goal. Maity arranged for scholarships. After completing his Class XII from Joynagar Majilpur, Subhashish joined Indian Institute of Science Education and Research (IISER) Bhopal, Department of Biological Sciences, and from then onwards, there was no looking back for him.

When COVID pandemic hit the world, Subhashish took an important role in research activities on 'Covishield Vaccine Diagnostic Development.' A 15-member core research team from IISER Bhopal was constituted at the time and Subhashish got the opportunity to work as an RNA expert in that team. He played a crucial role in the 'Covishield Vaccine Diagnostic Development' and was involved in the research on generic formation of various strains of Corona virus and differences about its spread among communities.
Subhashish has also been working with fellow IISER researchers on cancer and the team has shown the mechanism by which breast cancer cells proliferate and spread. Their findings have important implications in designing therapeutic interventions for breast cancer. The team's recent breakthrough in understanding has been published in the prestigious peer-reviewed journal of the Nature group, 'Oncogenesis' and Subhashish is one of the co-authors of the article. He is at present working in the US as a PhD Scholar at the University of Illinois Urbana-Champaign. Hailing from a school located in the remote Sundarbans area, his success has been simply phenomenal. And this bright son of the soil has made all Bengalis proud of his achievements.