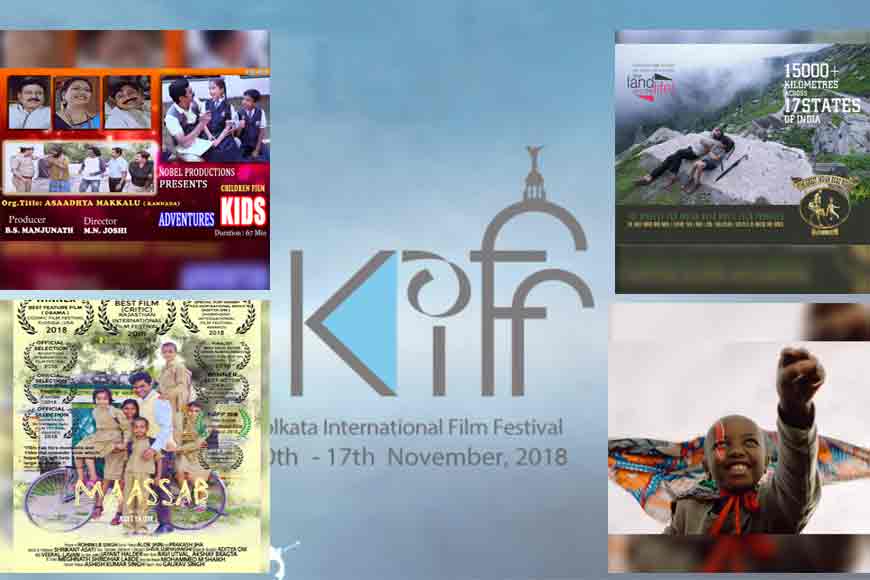 'Give a thought to a child….' Kolkata International Film Festival did give a thought to children too. In one of the world's most populous countries like India, where children are born in hordes every second almost, children are often neglected, even in films. However, KIFF has made it a point to entertain children too, as their feelings and hopes have been portrayed in world cinema on a different paradigm, with some of the best world movies centering around children.
Every year KIFF includes a section of children movie screenings. These films primarily talk about children and appeal to a larger audience, keeping in mind a greater social cause. The movies to be screened this week at KIFF:
Maassab (The Teacher) will be screened today at Sisir Mancha. Directed by Aditya Om, the film primarily deals with the untouched aspect of education when it comes to rural India. Even today, after years of possible enlightenment, the society still thrives under orthodoxy, fraudulence and superstition. Ashish Kumar, the protagonist leaves a lucrative government job as he is driven by love and passion to educate children. He comes to a village school where the surroundings are still entrenched in ignorance. He faces several obstacles and is subjected to plots of conspiracy to stop him. Despite challenges, his patience, perseverance and sincerity for spreading education keeps him going and eventually he is able to transform the environment of the primary school. Maassab is an endeavour to highlight the obstacles and barriers in the path of education still prevalent in rural India. The cast includes Chandra Bhushan Singh, Sheetal Singh, Hussain Khan and others.
The Great Indian Road Movie, directed by Sohan Lal revolves around a nine-year-old blind boy living in Kerala, who has an eternal quest of knowing the truth of life. The boy's father arranges for a cornea transplantation surgery with the support of certain well-wishers which enables him to regain his vision. Consequently, the boy has an irresistible desire to travel far and wide and explore every corner of India. His father, though belongs to a humble background, leaves no stone unturned to transform his dream into reality. The experiential journey turns out to be truly soul-searching where the boy goes through different kinds of cultures, languages, people, food and lifestyle. He not only gets to know more about life, but ends up discovering himself in the process. The film travels more than fifteen kilometers across seventeen states of India.
SupaModo directed by Likarion Wainaina is the tale of a young African girl who is terminally ill and is taken back to her village to spend the last days of her life. She aspires to be a young superhero and her indomitable spirit and resilience are not overpowered by challenges faced by her. This girl does not let her dreams perish. Her dream inspires the entire village in Kenya to make her dreams come true. Supa Modo has a heart-felt approach to loss, agony and hope and is sure to touch the audiences.
Asadhya Makkalu, directed by N.M. Joshi is another film for children which will be screened on November 15.