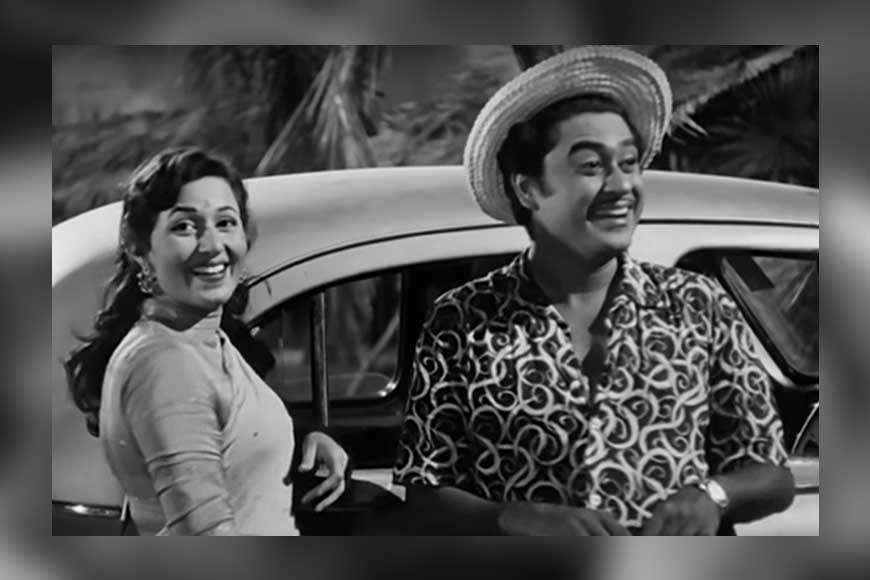 Did scandals and affairs splashed on cine-magazines of Mumbai and Kolkata impact Kishore Kumar? Well, no. The genius remained unaffected. He would ignore gossips and remain stoically calm. However, there were times when he was hounded by over-enthusiastic members of the film fraternity or prying journalists to come out of his comfort zone.
The Lukochuri actor married singer-actor Ruma Guha Thakurata nee Ghosh in 1950. It was a blissful union that lasted for eight years. In 1952, Amit Kumar was born, but a couple of years later, differences cropped up between two independent and talented artistes. Despite being a non-conformist of sorts, Kishore wanted his wife to abandon her career and settle down to domesticity. Ruma was ambitious and wanted to pursue her musical career. This led to a vertical split in their relationship and they both opted for divorce, after which, Ruma re-located to Kolkata. Their story became the talk of the town and later films were made, based on this affair. Hrishikesh Mukherjee's Abhimaan is said to be inspired by this real-life love story.
Later, Kishore Kumar was married to some of the most prominent and gorgeous Bollywood actresses, Madhubala, Yogeeta Bali and Leena Chandavarkar. After his marriage with Ruma fell through, this eternal romantic fell head-over-heels in love with our desi Marilyn Monroe, Mumtaz Jehan Begum Dehlavi alias Madhubala. At that time Madhubala herself was going through a very bad phase with her much-publicised break-up with Dilip Kumar. Kishore Kumar appeared as the knight in shining armour, to save her honour. They married in 1960. Madhubala's illness was known to Kishore, but as he said in an interview to Pritish Nandy in 1985, "I knew she was very sick even before I married her. But a promise is a promise. So, I kept my word and brought her home as my wife, even though I knew she was dying from a congenital heart problem. For nine long years I nursed her. I watched her die before my own eyes."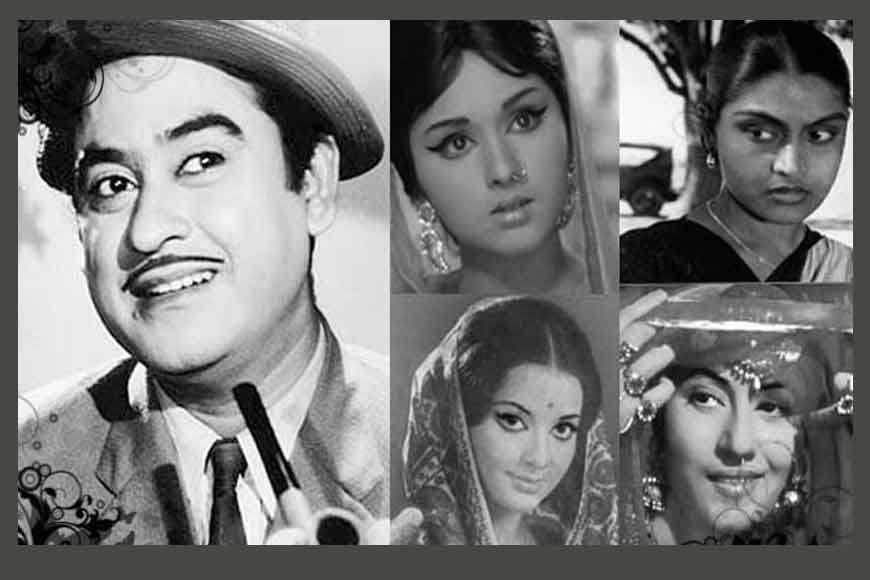 Reminiscing about Kishore Kumar and Madhubala's wedded life, his eldest sibling, Ashok Kumar said in an interview: "She suffered a lot and her illness made her very bad-tempered. She often fought with Kishore, and would take off to her father's house where she spent most of her time." She breathed her last on February 23, 1969.
Seven years later in 1976, Kishore Kumar fell in love once again, this time with actress Yogeeta Bali, niece of late actress Geeta Bali, but this lasted for a very brief period – a mere two years. In an interview, Kishore Kumar even referred to this wedding as a 'joke' and blamed Yogeeta's casual attitude as a reason for it falling apart.
There were various accounts of Kishore's last romance, but Leena herself revealed the story behind the blossoming of this love story in a 2012 interview. After her first marriage — arranged with Siddarth Bandodkar (son of the first Chief Minister of Goa, Dayanand Bandodkar) — ended in her husband's accidental death, she was widowed at the age of 25. Kishore began wooing her in 1979. The 21-year age difference proved a stumbling block for her father who initially resisted the matrimonial alliance, but Kishore Kumar the charmer, smoothed all rough edges and convinced her parents to consent to the nuptials. Finally, his efforts culminated in marriage in 1980. Kishore Kumar had at last found his anchor and the duo remained happily married till his untimely death in 1987.