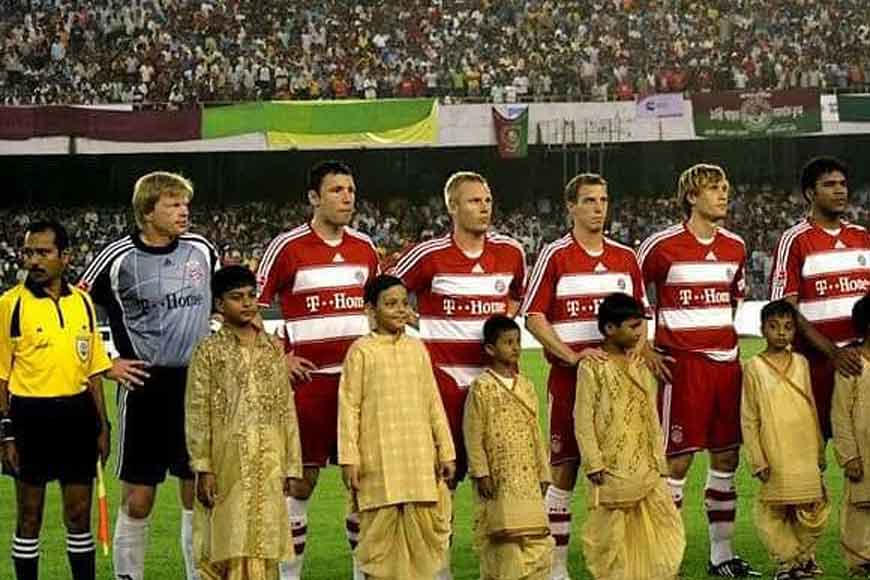 King Kahn was only one of the sobriquets bestowed upon him, and from all accounts, it was richly deserved. Bayern Munich and Germany's former goalkeeper Oliver Kahn will go down in history as one of the greatest and most successful football goalkeepers of all time, with his commanding presence and aggressive playing style earning him more nicknames such as 'Titan' from the media and 'Vol-kahn-o' (volcano) from fans. And nearly 15 years ago, this man officially bid farewell to football in front of nearly 130,000 adoring fans at Kolkata's Yuba Bharati Krirangan (Salt Lake Stadium) on May 27, 2008.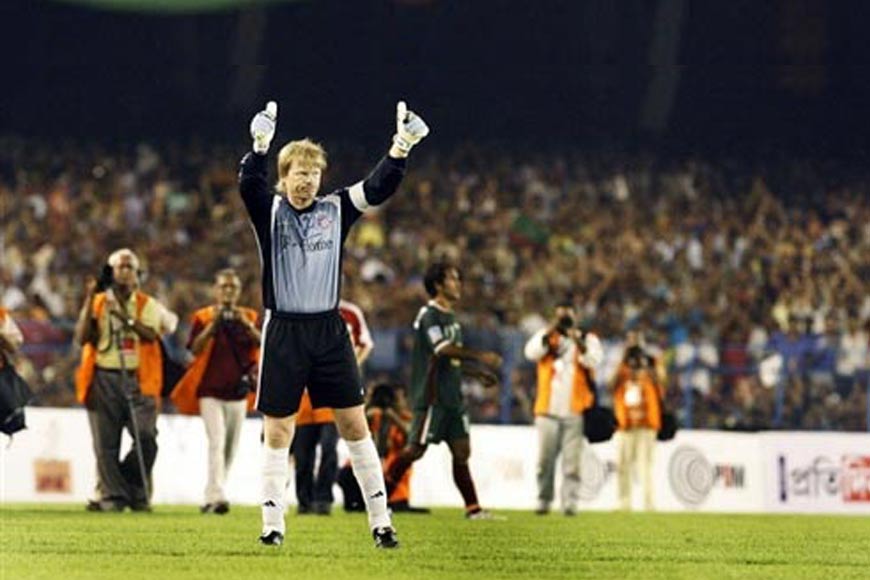 As we look back on that memorable day, we remember that Kahn was overwhelmed at the response from fans in the city, especially when the main sponsor of the game, Bengal Peerless, awarded him a trophy studded with 8,640 diamonds. And the flow of gifts didn't stop there - at the end of the half-time break, more gifts were heaped on Kahn, from a scooter to silver plates, a model boat plated with silver, more trophies, and even a diploma or two.
It is widely believed that this was the largest crowd that Kahn had ever played in front of, as he himself admitted, and the Bayern Munich vs Mohun Bagan encounter saw skipper Kahn leave the pitch in the 55th minute of his club's 3-0 victory. The roar that greeted him both when he ran on to the pitch as well as when he left it could probably be heard all over Kolkata.
Addressing the fans, Kahn later said, "I want to say thank you for this great moment in my career. This is very special. Thank you for this great night." He was to turn 39 on June 15 of that year, had played 557 Bundesliga games for SC Karlsruhe and Munich, and 86 for Germany. His individual contributions had earned him a record four consecutive UEFA Best European Goalkeeper awards, three IFFHS World's Best Goalkeeper awards, and two German Footballer of the Year trophies.

At the FIFA World Cup 2002 held in Japan and South Korea, Kahn became the only goalkeeper in the tournament's history to win the Golden Ball. This was also the tournament that caused Kahn to become immensely popular in Asia, and banners at the Salt Lake Stadium during his farewell match read 'Kahn't get any better'. International media reported that the stadium was sold out for the first time in more than a decade, indicating how eager fans were to catch one last glimpse of t
heir sporting hero. Kolkata was to be the last stop for Bayern on a 10-day tour of Asia at the end of their football season. Apart from the match against Mohun Bagan, Kahn and some of his teammates also visited a youth tournament in the city.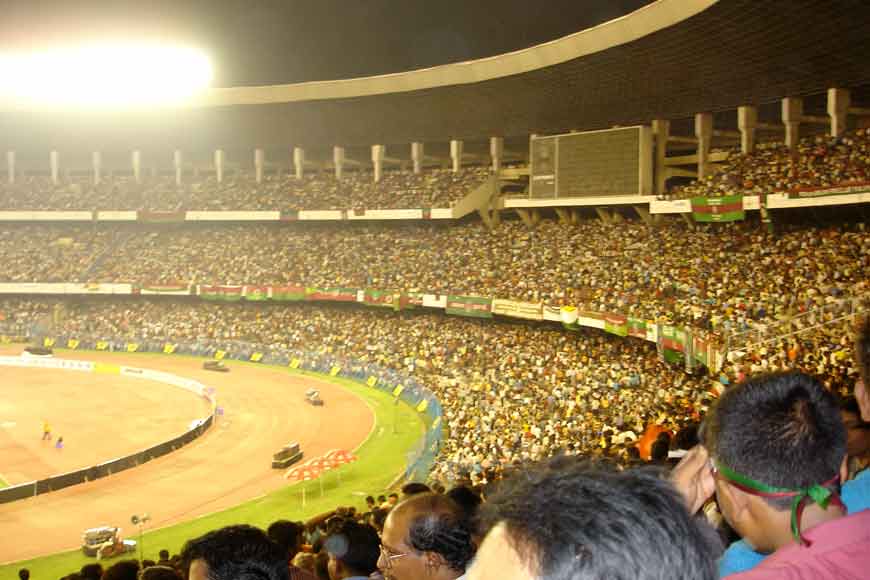 For some fans, the match itself harked back to the occasion in 1977 when Mohun Bagan famously held Pele's Cosmos New York to a 2-2 draw, though against Bayern, Mohun Bagan were too innocuous to create any real danger, with Kahn saving from P.C. Lalwmpuia shortly before half-time and another effort bouncing off the bar. There was also the obligatory sour note, as Bagan forward Branko Cardozo and Munich's Breno were sent off in the closing minutes, Cardozo for a brutal tackle on Breno and the latter for kicking Cardozo in response.
Neither team was playing at full strength, with Munich missing various international players owing to Euro 2008, and Bagan without their four India internationals and injured striker Barreto. Apart from Kahn, Bayern coach Ottmar Hitzfeld was also making his final appearance for his old club, but the legendary keeper's final farewell was all that seemed to matter.