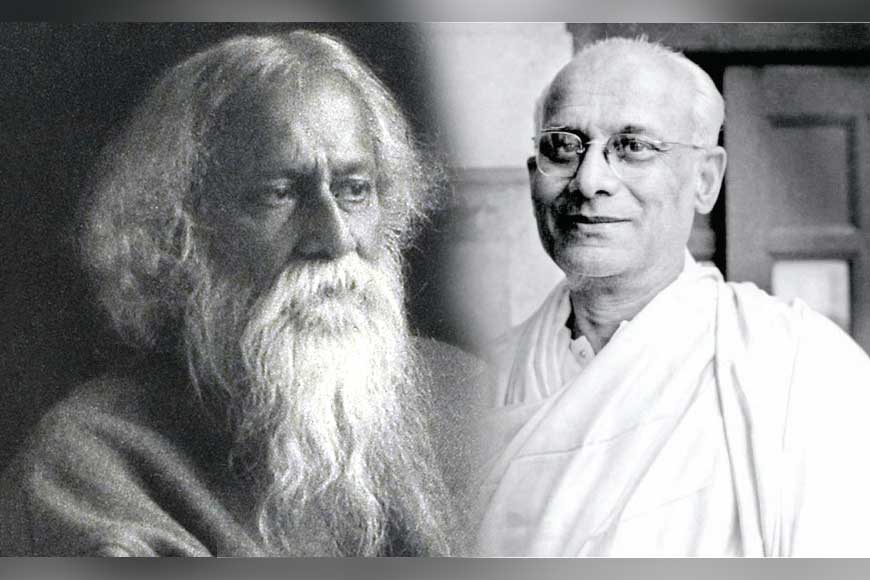 Though Bengalis have eulogized Rabindranath Tagore, his only surviving child Rathindranath Tagore who was a phenomenal litterateur, artist, craftsman, translator and scientist remained an unsung hero always. Not just unsung, rather the tragic hero, when he was literally hounded out of his father's beloved Santiniketan, on false allegations of financial misappropriation and a possible affair. He had to leave the very university that was built by his father and stay away from the whole thing. He almost disappeared into oblivion.
Rathindranath Tagore was not only the first Vice Chancellor of Visva Bharati University, but he came with new ideas, a fresh breath to start new things at his father's dream rural project of Sriniketan. In fact he was sent by Rabindranath abroad to learn new techniques of agriculture and use it for rural development. He was a rare talent to reckon and was way ahead of his times. As they say, "Whatever runs faster than time, faces social barricades." His creations still remain at the coffers of Rabindra Bhavan. He was truly an asset to Visva Bharati University but a series of controversies had compelled him to resign.
Visvabharati University was taken over by the Centre. He had financial charges against him and the society also looked down upon him for having an extra-marital affair with Meera. Later, the charges of financial impropriety against him were proved wrong but the spectacular creations of Rathi Thakur remained neglected.
Years after his death, it seems the authorities have realized his worth and acknowledge he had been wronged. Visva Bharati has decided to publish a multi-volume collection that will enable us to form a better understanding of the man. The first volume of the edition will comprise of unknown essays, stories and poems of Rathindranath Tagore while the second volume will be a collection of unique technological innovation in the arena of sculptures, carpentry, leather, woodwork, textiles, design and will also throw light upon the perfumes designed by him.
Rathi Thakur developed a romantic relationship with Meera, the wife of another professor Nirmal Chandra Chattopadhyay during his tenure at the Visva Bharati University. The third volume will compromise of love letters he wrote to Meera while the fourth volume will feature the memoirs of Rathindranath. 'Rathindranath Samagra,' will be a true tribute to this forgotten gem.