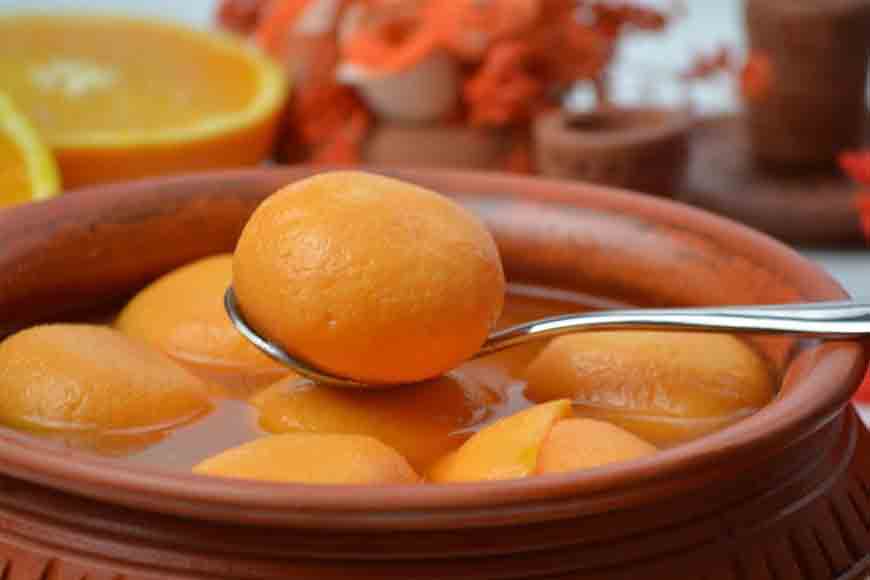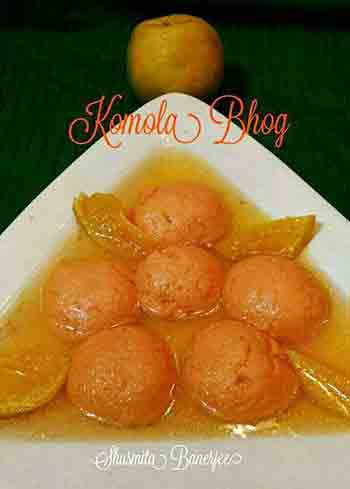 Food is always a big part of our celebrations and festivals and sweets are a must in every Bengali household during festival times.What, I mean about sweets are traditional hand-made ones from sugar, chhena/cottage cheese, milk, mawa/ khoya, Gur/Molasses in Bengali homes. Some of these sweets are made from heirloom recipes that have withstood the taste of quite a few generations. In any typical Bengali home one would swear by such delicacies.In my childhood days I have seen my Thamma/ Paternal Grandmother making a variety of sweets at home during any festival or occasions and till date the sweets made by her are the best.
Nowadays everything is available on the shelves of most shops at a price affordable by many. Yet I feel making these traditional sweets or food at home from scratch surely gives immense satisfaction that is unmatched. In a Bangalibari till date the most liked sweet by all is Rasogollas. But Komola (meaning orange in Bengali) can also be used to make rosogollas that we call Komola Bhog.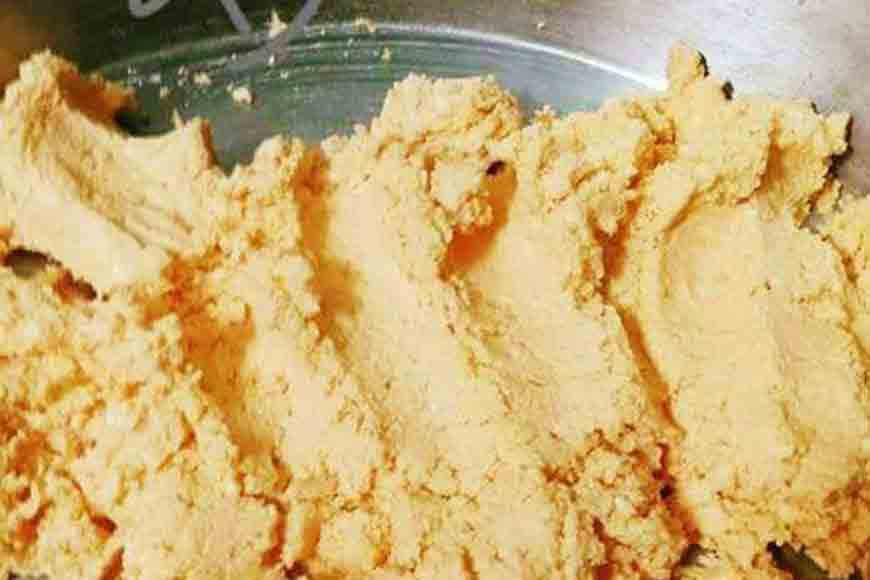 Orange and the colour Orange too. Komola Bhog is a traditional Bengali sweet with the flavour and colour of orange. It is made with fresh Chenna/ cottage cheese, flour and orange extract in a thin sugar syrup. I call it the colourful, flavoured cousin of Rosogollas. Although it's available in many sweet shops but I am never satisfied with these synthetic flavour induced sweets. It's a long procedure to make this sweet as it takes more than 3 hours to make them but the end result leaves a bright smile on those eating them. During my school and college days I used to watch my Thamma/ grandma making them and loved the beautiful aroma that would be in every nook and corner of our house.