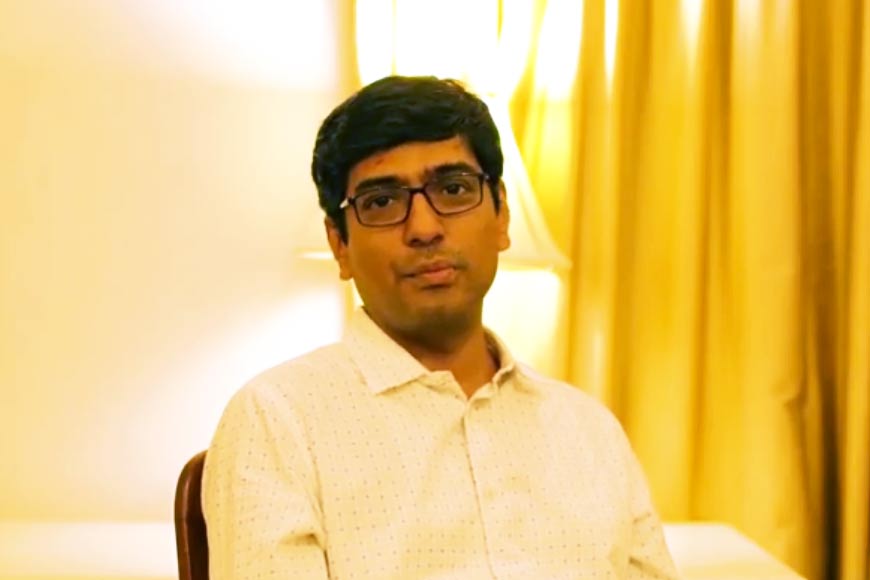 The American Association of Clinical Endocrinology (AACE), a leading organization in the treatment of endocrine glands and diabetes worldwide awards endocrinologists for their outstanding contribution to the field of medicine annually. This year, Dr Sujoy Ghosh was selected for the AACE Outstanding International Clinician Award 2021, one of the most coveted honors in the medical world. Mumbai-based endocrinologist, Dr Shashank Joshi is the only other Indian physician to have received this prestigious award before Dr Ghosh.
Dr Ghosh is a professor-physician in the Department of Endocrinology at the Institute of Post Graduate Medical Education & Research (IPGME&R) and also associated with SSKM Hospital in Calcutta. A brilliant student and rank-holder throughout, Dr Ghosh obtained his MRCP from United Kingdom and then returned to India to rejoin his alma mater, the Department of Endocrinology and Metabolism, SSKM Hospital.

The unassuming doctor, a resident of Beliaghata in East Kolkata, is a passionate teacher as well. He is actively involved in the teaching, training and mentoring of post-doctoral fellows, post graduate students and paramedical and support staff involved in the diabetes care. He also officiates as Guide and co-guide of dissertations of post-doctoral, post-graduate and PhD students. Dr Ghosh has authored six books and is also a member of the International Advisory Board of Davidson's Principles & Practice of internal Medicine (endocrinology & diabetes section).
After his return from the UK, he rejoined his SSKM Hospital under the Bengal Health-Education Service. Once in his familiar territory, Dr Ghosh took the initiative to modernize and transform the Department of Endocrinology and Metabolism. He launched specialized clinics to cater to patients suffering from various endocrinal ailments. He started the pediatric diabetes clinic, specialized thyroid nodule clinic, pregnancy diabetes clinic, diabetes kidney disease clinic, and specialized diabetes foot clinic. AACE's annual award was a recognition of the services rendered by Dr Ghosh in the field of endocrinology and diabetes medicine for the benefit of the public in last few years.
Prior to this award, Dr Ghosh had won the Dove Innovation Awards 2018 in Metabolomics (Teneligliptin). Recognized by the International Agency for Standards and Ratings (IASR), the purpose of the award is to identify brilliant scientists and academicians around the world through World Championship. His research article was selected from among 5956 outstanding nominations from 83 countries, screened for the World Championship-2018 in Metabolomics (Teneligliptin). IASR recognized Dr. Ghosh among the World's 500 Most Influential Experts in Metabolomics Science on Earth for the Year 2018. In fact, World Champion Dr Ghosh has become a brand name in Metabolomics (Teneligliptin).
Dr Ghosh remains unaffected by these international awards and recognitions. He loves his profession and works with a missionary zeal to seek and find solutions to tricky medical issues. That's his life's sole calling.