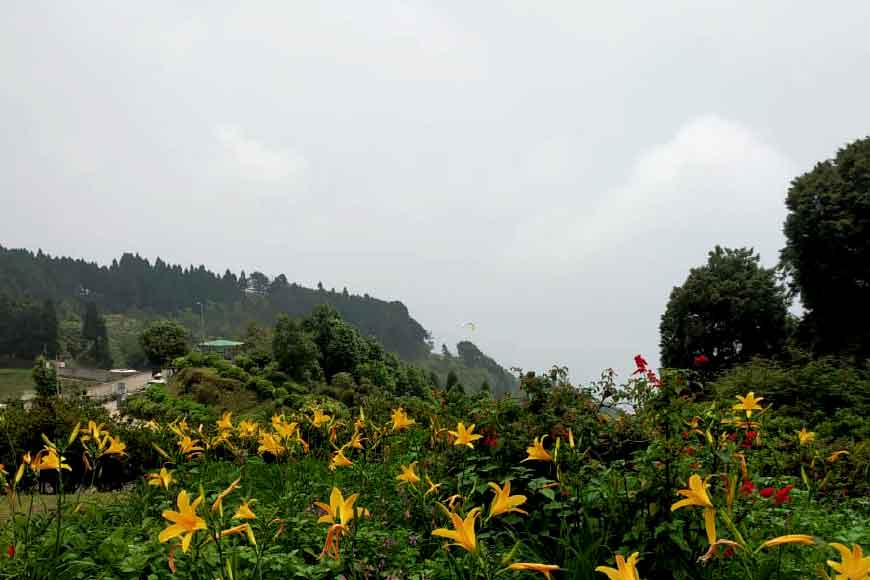 If you have always heard of the Valley of Flowers, then do not miss the Valley of Lillies at Deolo Hills of Kalimpong. If the road up to Deolo (which happens to be the highest point of Kalimpong), is lined with picturesque pines and cedars, Deolo itself has a manicured expanse of well-kept parks and rolling hills with blossoming beauties.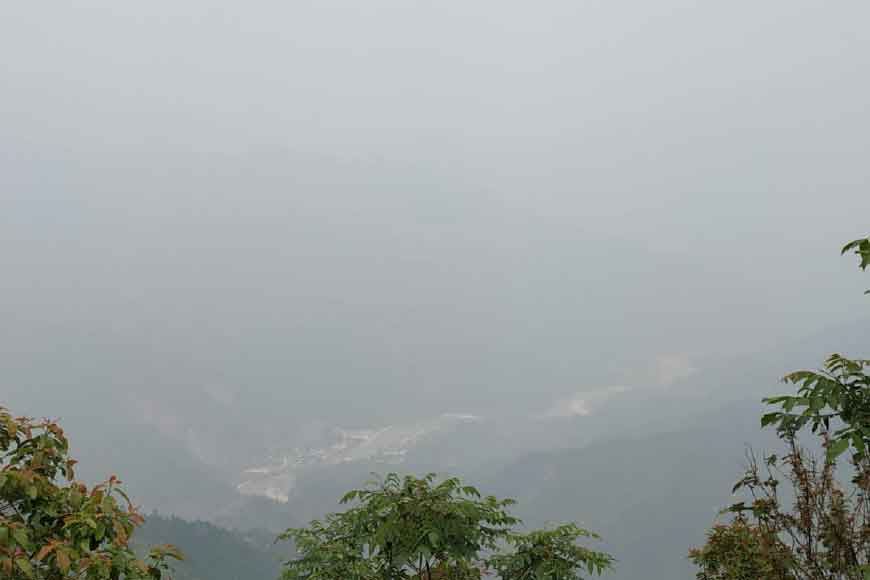 View from Deolo Hills
Deolo is one of the two hills in between which the town of Kalimpong stands. From the top of this hill, tourists can enjoy beautiful views of the surrounding villages of Relli valley and Teesta River along with the town of Kalimpong. In addition, the park located at the summit of this hill, which was constructed for recreational purposes has some breath-taking views of forests, flowers and the blue horizon. The hill is also the highest point of Kalimpong town, with a height reaching up to 1,704 metre above sea level.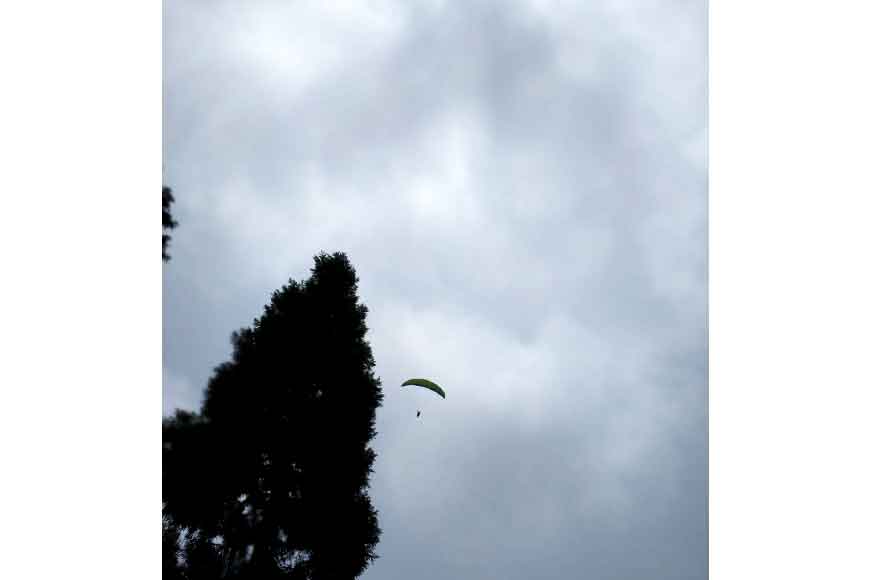 Up and above the Pine Forest
It is around 6km away from Kalimpong and a perfect getaway amidst the majestic mountains for tourists who want a few days off from their busy schedule. This is a place where you actually 'do nothing.' Just put your feet up, laze, and have a quiet romantic tete-e-tete with nature. An evening atop this picturesque landscape overlooking the Teesta valley, followed by one of the best views of the Kanchenjunga range the next dawn, what more can one wish for on a Himalayan holiday? Added to nature is adventure, for those who want a bit of adrenaline rush. There are several trained organisations that help tourists to enjoy paragliding at the Deolo Park. Try them out, as you glide over the entire town and enjoy some of the breath-taking scenes of a lifetime.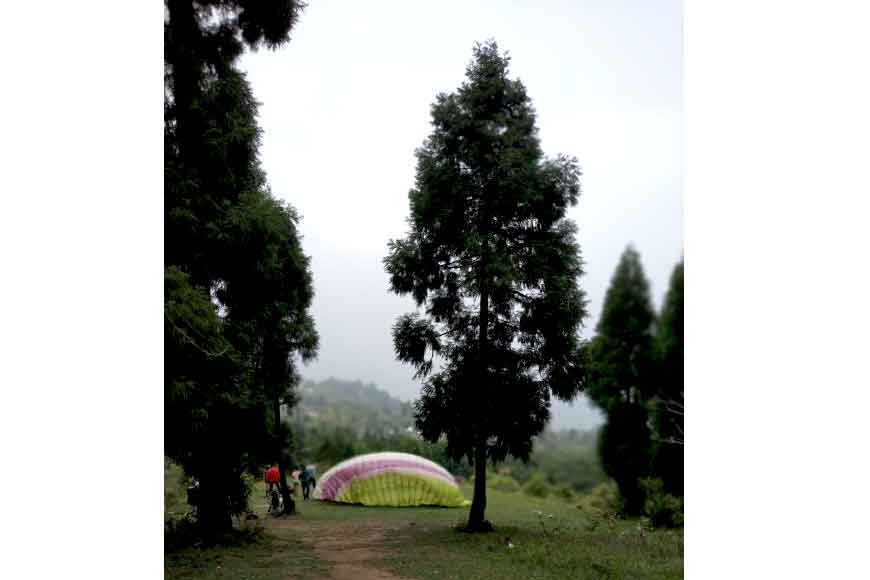 Preparing for the paragliding
How to Reach
Bagdogra airport, located close to Siliguri is the nearest airport and is 80 km from Kalimpong. From the airport, you can take a taxi to reach Kalimpong and from there around 6 km to Deolo. By rail, New Jalpaiguri (NJP) railway station serves Kalimpong and you can easily reach Delo by hiring a taxi from the station.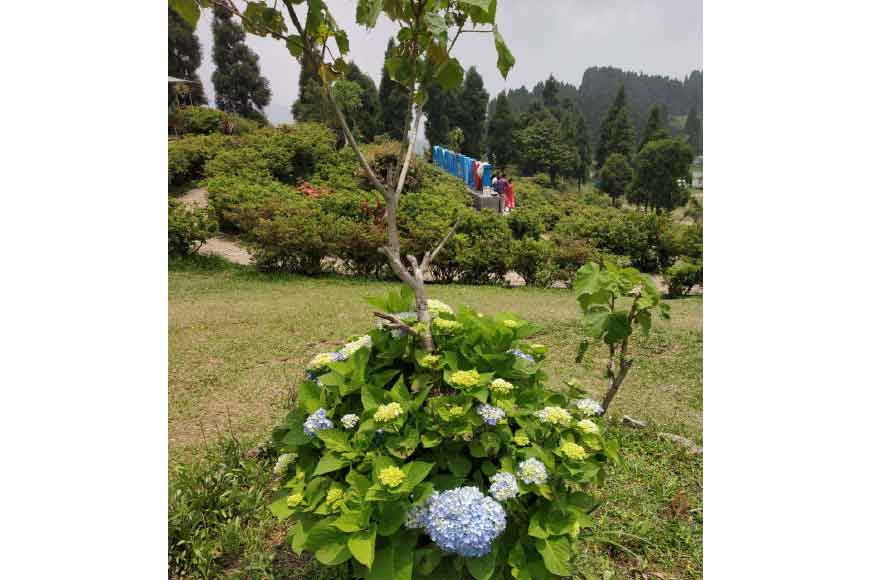 Blooming flowers at Deolo Park
Where to stay
There is a Government Guest House (of DGHC). The garden in the compound of the DGHC guest house is an added attraction. Best season is October-February.
Picture Courtesy: Subhabrata Nandi
Story Tag:
West Bengal Tourism, Kalimpong, Deolo Hills