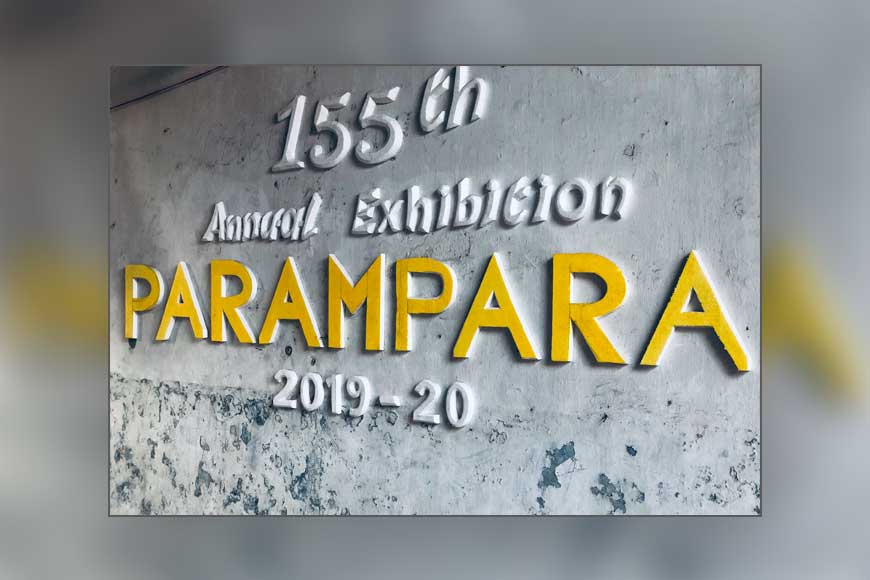 I was privileged to attend Kolkata Government Art College 155th annual exhibition named 'Parampara'. The oldest art college in Asia was like walking into Alladin's cave which housed Bengal heritage creations. Paintings, sculpture and textile were the common techniques used. Like myself there were other art enthusiasts young and old, male and female of both Indian and non-Indian background who were exploring the exhibition on the last day of 2019.
It was after two decades, that I stepped into the magnificent Government Art College of Kolkata with its red wall, green windows and wooden staircase which is thrown open to public to visit, explore and experience the creative minds of Bengal. The grandeur of the art college building next to white coloured gigantic Indian museum is noticeable. The art college is also not far from the building that once hosted the 176- year-old Bourne and Shepherd photographic studio in Kolkata. As I walked through the art collage, I experienced students were still exploring artistic ideas and liberating their thought process through discussions.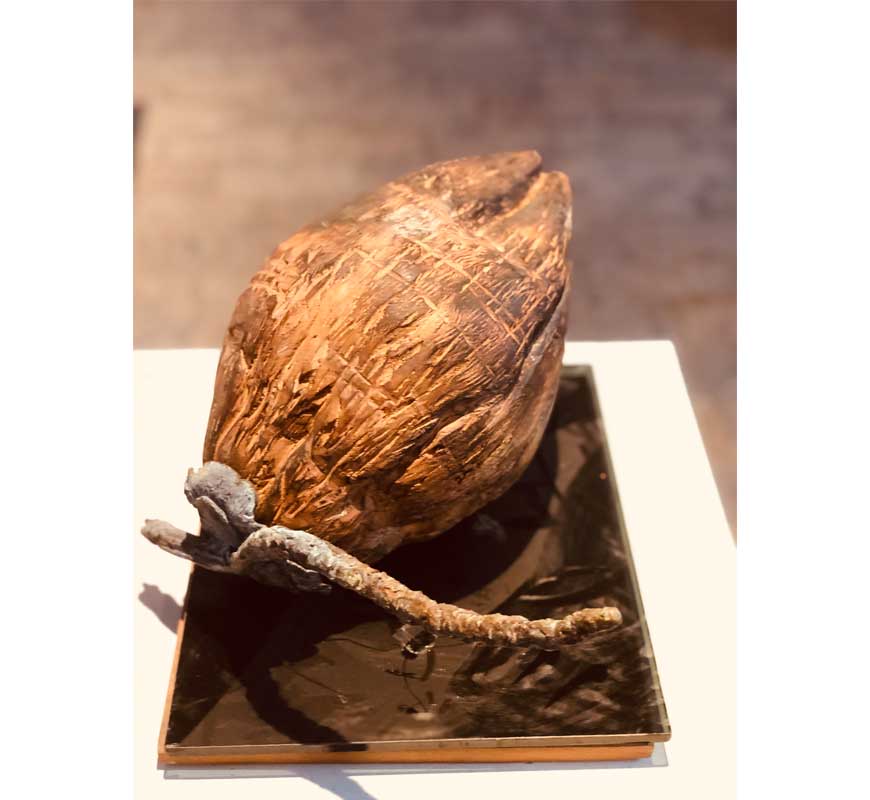 History tells us that the Government art college was upgraded from an art school to a modest college in 1854. The School Committee decided that student art training will encompass drawing, clay modeling & casting, Calligraphy, and advanced paintings. It was an era which saw a bit of collaboration between the English and Bengal native in the field of arts. An era of hope for native Indians to learn, explore and excel not only in Indian techniques but also Europeans techniques or combination of both.
No sooner, in 1855, the journey of the art exhibition began. The then Honourable Chief Justice of Supreme Court of Kolkata was Lawrence Peel who presided over of this event. On that occasion, the first annual exhibition was also started. It was October 10-11, 1855.He also requested the government to provide government assistance to the school of art. At the result, the new Governor General Lord canning visited art school and gave a grant of 600 rupees per month for the institution. Government support came to make the institute a platform to Develop a culture of initiatives involving young artists of Bengal. These encouraged young people to participate and learn and to express creativity, audacity and confidence. The art college is definitely break barrier of culture and creed and changing assumptions, beliefs and values.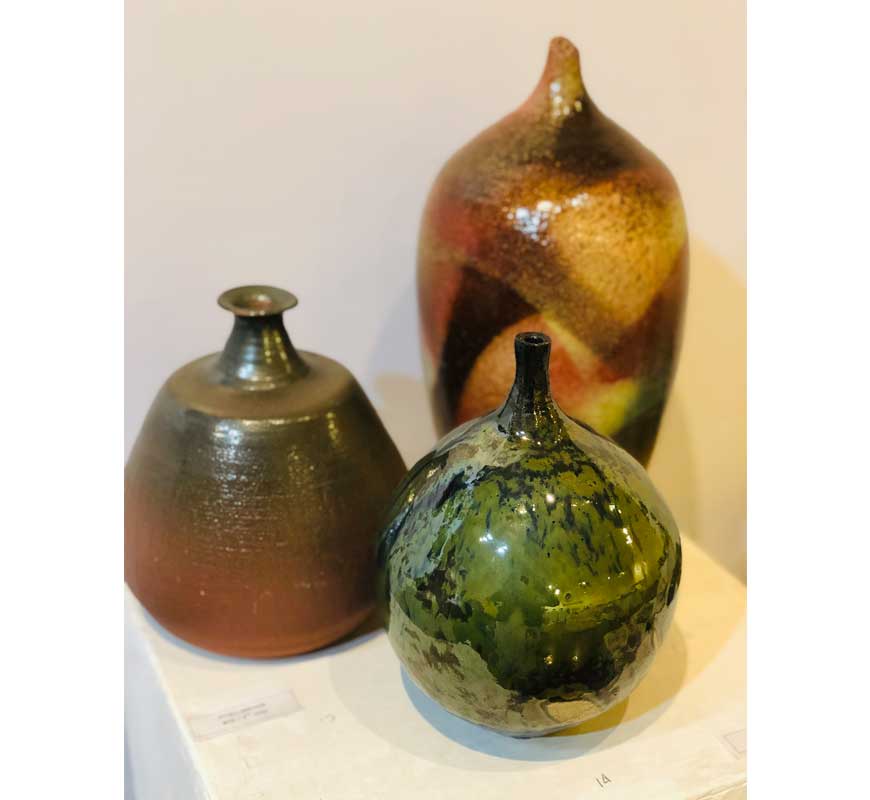 The art collage also represented a social cohesion between between British Raj and native Bengalis at a time when corporate greed of East India Company saw Bengal brutally drainage of huge pool of wealth. Wealth that was never seen before and helped British Raj in its expansion of colonies across the globe. The development of the art college is a real story of inclusion and a celebration of diversity in art space. Art that brought the British and Bengalis together reflecting on the strength of European and Indian art. Some of the principles of the Government Art College were Henry Hover Locke, Ernest Binfield Havel and Mukul Chandra Dey. Ideas were exchanged, new style of paintings were mastered and young minds were nurtured. The annual art exhibition became a platform for young artists to provide real understanding of art, to learn presentation skills and increase confidence with sense of identity which is still visible today.
My favourite was the bronze statue titled Neglect of Her Majesty, textile celebrating Harappa Civilisation and paintings of bride and groom holding mobile phones on their wedding day.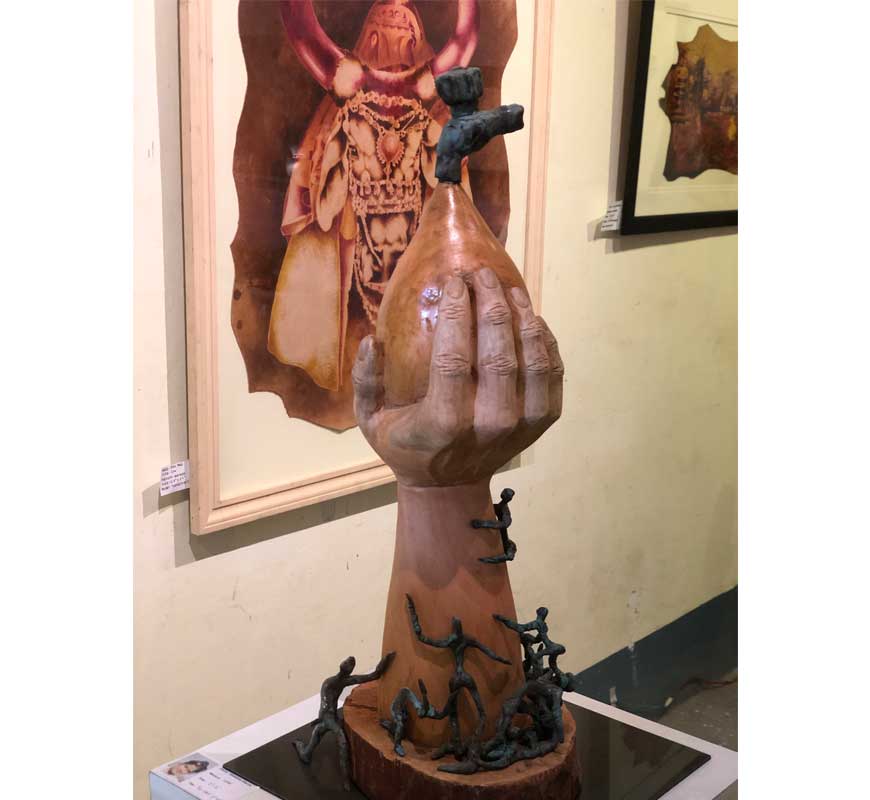 To me, the art college students have been involved in the world of creation for the annual exhibition that explored the beauty of colours, celebrated creativity and highlighted thought process of Bengal youth. The exhibition also highlighted the excellent work the institution is undertaking, the teachers are encouraging and students are exploring. I cannot blame myself feeling in a paradise untouched by commercialization, where creativity takes its own shape and Kolkata creates another new talented artist. It was definitely the best way to spend the last day of 2019.