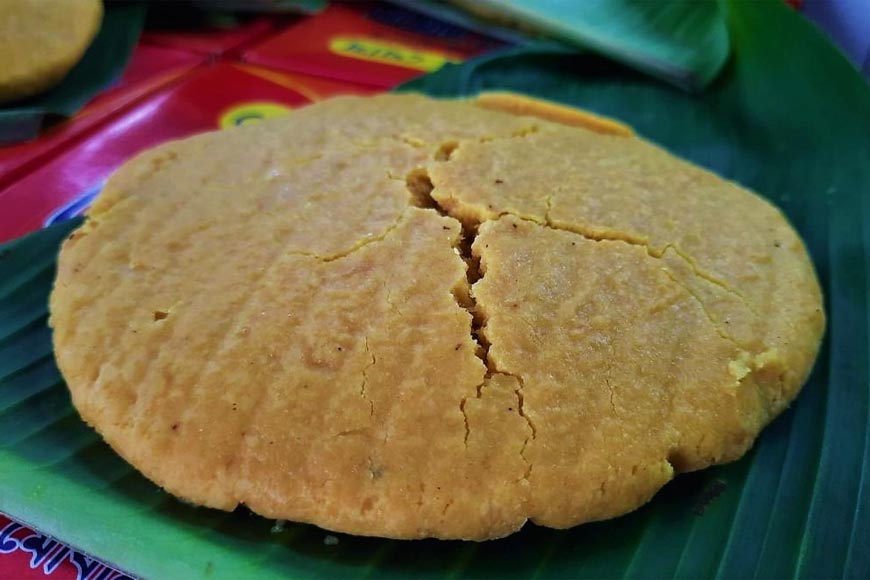 Munshiganj previously known as Bikrampur (till 1986), is a district in central Bangladesh. It is a part of Dhaka Division and borders Dhaka district. Bikrampur was the political and cultural centre of ancient Bengal. During the Sena dynasty, Vikramapura was the second capital of the Senas in addition to their capital at Nadia. After Bakhtiyar khalji (1204) conquered Nadia, King Lakshmanasena fled to Vikramapura and continued his rule. After Lakshmanasena's death (1206), his descendants Visvarupasena and Kesavasena ruled Vikramapura till 1223 AD. Some historians postulate that the sons of Lakshamanasena ruled in Vikramapura up to 1243-45 AD. Raja Dasarathadeva Danujmadhava (Danuj Rai), the Deva king of Chandradvipa, ousted the Senas from Vikramapura in the third quarter of the 13th century and ruled over the entire south-east Bengal till the end of the 13th century.
Being an ancient capital city, Bikrampur has traditionally been a prosperous district. A large number of notable dignitaries hailed from this district including renowned physicist/botanist Sir Jagadish Chandra Bose, Brahmo reformers Durga Mohan Das and Dwarakanath Ganguly, Congress leader and close ally of Mahatma Gandhi, Sarojini Naidu, the three renegades -- Benoy Bose, Badal Gupta and Dinesh Gupta --who orchestrated the Writers' Building attack, cinematographer Radhu Karmakar, litterateurs Buddhadev Bose and Shirshendu Mukhopadhyay and many more. In fact, a large number of the population migrated from the district to India during Partition and settled here. But even after 75 years, the pangs of separation that made a deep and permanent gnash in the psyche of the immigrants, continues to throb. It is not possible to get over fond memories of one's 'former' motherland.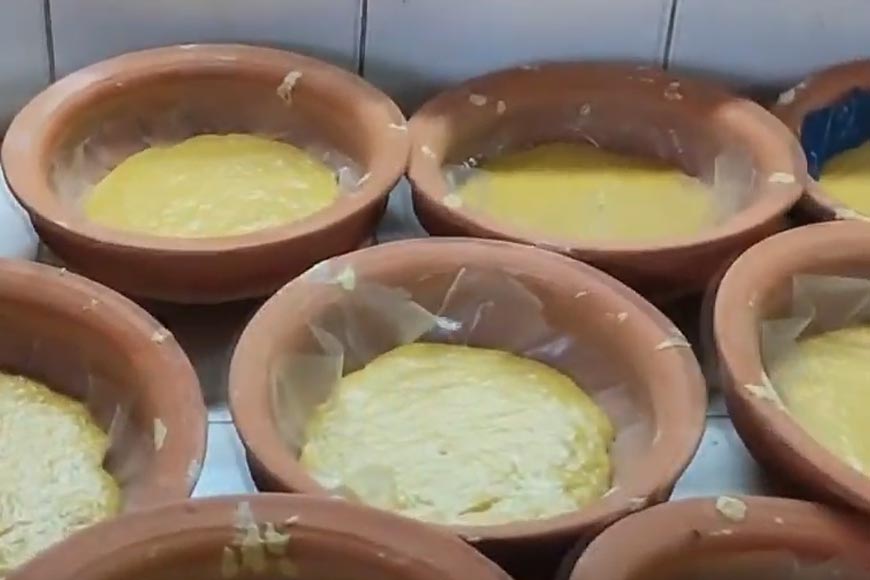 Whenever old timers who hail from Bikrampur get an opportunity, they always sing paeans about their 'Desher Bari' (ancestral home) and the proliferation of gourmet cooks who created magic with their culinary skills. Since Bengalis have a sweet tooth, no 'adda' is complete without discussing food and 'mishti' (sweetmeats). One of the most notable and exceptional dessert that originates from Bikrampur district is definitely Pataksheer. This traditional sweetmeat evolved over generations through trial-and-error methods and now its identity is synonymous with the district. In fact, the first thing that pops up in the mind of Bengali foodies from world over when they hear the name of Munshiganj is Patkheer. Patkheer not only holds a pride of place in Munshiganj, but its unique taste has conquered the hearts of Bengali sweet-lovers globally. The kheer (condensed milk) is wrapped in banana leaves (pata or leaf) and served, hence the name Pataksheer, aka Patkheer.
According to historical records, 'patkheer' was a popular dessert of the people of Dhaka even during the Mughal era. According to senior citizens of Santoshpara village of Sirajdikhan upazila, this confectionery is about 250 years old. It was created by Pulin Bihari Dev, who along with his wife, perfected the art of making patkheer. At present the sweetmeat is made only at Ghosh-bari at Goalpara crossing under Santoshpara village of Rosunia union. Around 20 families in Goalpara, all descendants of Pulin Bihari Dev, are involved in the preparation of this confectionary.

Bharat Ghosh, the present proprietor of Maa Kheer Bhandar, is determined to carry on the legacy and he has made it clear to all the family members that no matter how highly educated they are or whatever career they choose to pursue, they will all have to pitch in to ensure that nothing hampers the age-old tradition of making patkeer. They have made much name and fame through patkheer. Another sweetmeat shop named Rajlaxmi Mistanno Bhandar in Sirajdikhan Bazar is also familiar as Sunil Ghosh-er Mishtir Dokan. Sunil Ghosh died a couple of years ago and now his brother, Khokon Chandra Ghosh is running the shop. Others including Bharati Ghosh, Jagdish Ghosh, Samir Ghosh, Shankar Ghosh, Shibu Ghosh, Shyamal Ghosh, Manik Ghosh, Bimal Ghosh, Gopal Ghosh and Sridam Ghosh are also expert culinarians who have made a name for their expertise in this field.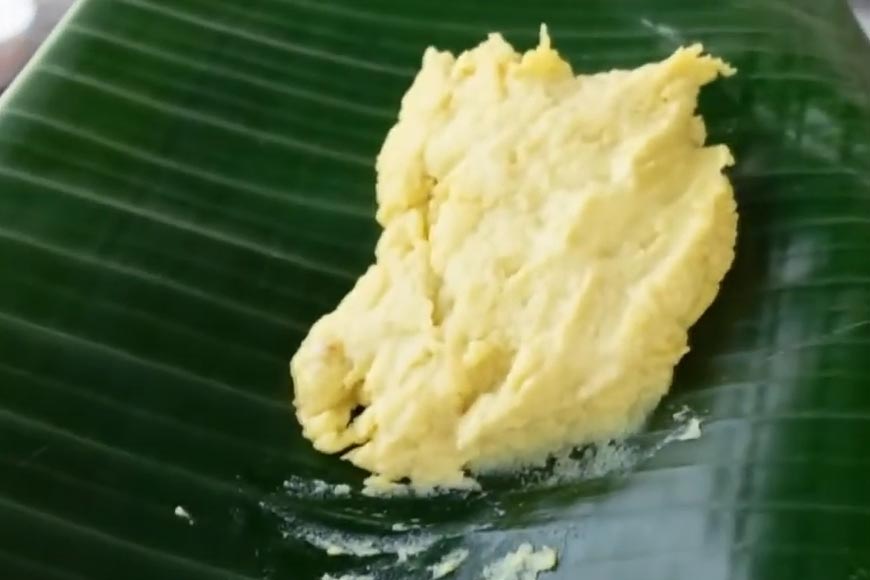 The basic ingredients required for making patkheer are very simple: pure cow milk, sugar, turmeric powder, cardamom and banana leaves to set the kheer. First, two maunds of milk is boiled milk for around three and a half hours. It has to be stirred continuously with a wooden ladle so that the milk does not stick to the bottom of the vessel. After condensing the milk, one kilogram of sugar is added along with five grams of turmeric powder and then the vessel is removed from the oven. The kheer is then poured in earthen pots to cool down and rolled in banana leaves, ready to be served. Per leaf of Patkheer weighs 500 grams. From two maunds of milk, 24 leaves or 12 kilograms of patkheer is made. Per leaf of patkheer is sold at Taka 300.
There is a queer and ancient tradition that is religiously followed by all patkheer makers' families. As per the diktat of the patriarch who initiated the process of patkheer, the daughters of the families are not allowed to learn the intricacies of making the dessert. Rather, those who are married to men from the families are taught the nitty-gritty of preparing the delicacy. This is because of the age-old belief that since girls are married off and they become members of their husbands' families, it can jeopardize their monopoly as there is a chance of the trade secrets getting exposed.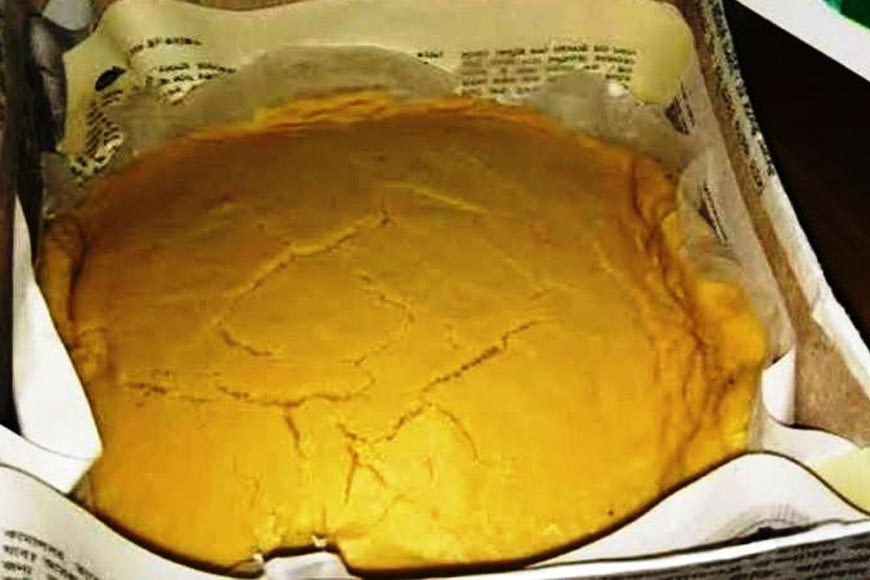 Although the demand for patkheer is perennial, requests for bulk amount peaks during the winter months. On Christmas day, for instance, the demand can be is as high as 5,000 kilograms. Patkheer is also used for preparing 'Patisapta Pitha', another Bengali delicacy, a must item during winter. In the villages of this region, there is an old tradition of eating patkheer with muri (puffed rice) as well.
The price of patkheer changes following price escalation of cow milk in the market. Most families involved in making the dessert confess they are still in the trade only to keep alive the ancient family tradition. The volatile nature of the market makes a deep dent in their profit margins. However, patkheer has a ready market. In addition to the surrounding areas of Sirajdikhan, orders for patkheer pour in regularly from countries like Italy, Germany, France and Japan. Locals place orders through mobile phones and a substantial number of traders buy the item and sell it in different areas of old Dhaka. Patkheer is now synonymous with Munshiganj and the unique heritage dessert is a must try for all who are planning a trip to Bangladesh.