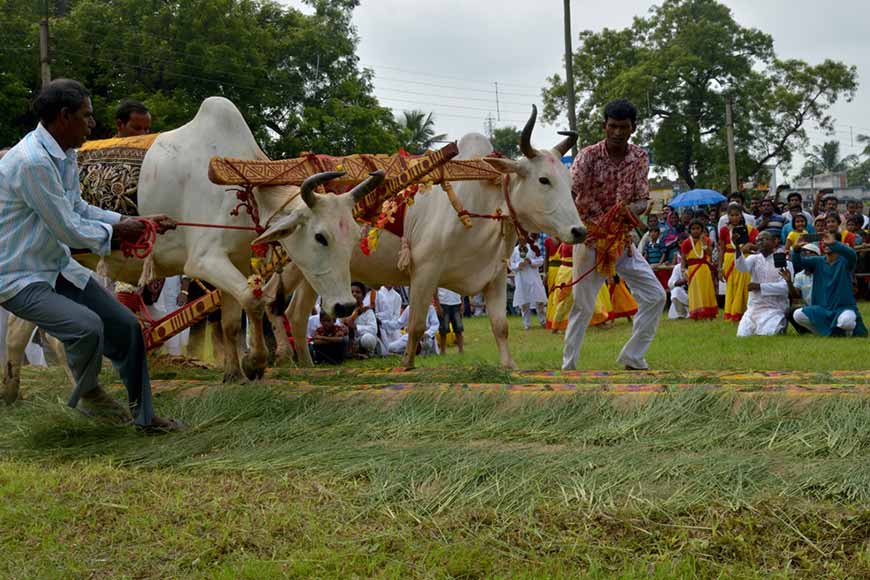 For a healthy harvest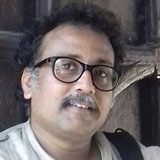 Tanmoy Chatterjee
Ace photographer of national repute, has taken some spectacular shots of 'Halokarson' celebrated in Sriniketan, Bolpur, over the years. GetBengal is thankful to him for giving us an opportunity to publish his photographs in this article.
'Halokarson', or the ploughing of the earth, is a necessary agricultural activity. In Bengal, it is also the name of an annual ritual observed at Sriniketan on 23 Shrabon (the 23rd day of the month of Shravan, a day after the death anniversary of Rabindranath Tagore), to remind us that Tagore himself began the ritual in 1928, to honour those who cultivate the land and give us food.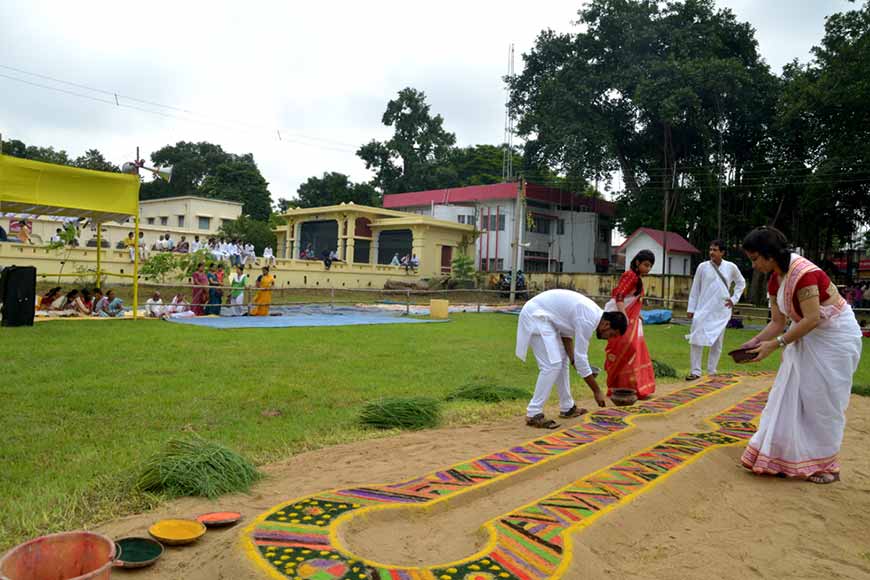 The chosen land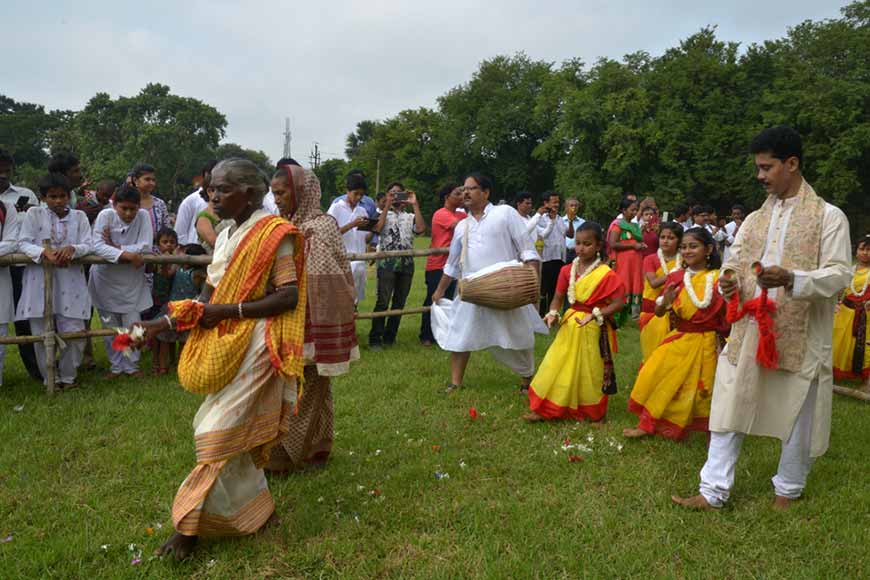 Leading the way
Tagore being Tagore, the ritual was not a mere superficial exercise. Sriniketan, the settlement which he had established near Santiniketan in 1922, was intended to improve rural standards of living, as well as contribute to the development of agriculture. Tagore even sent his son Rathindranath abroad so he could learn scientific agricultural techniques.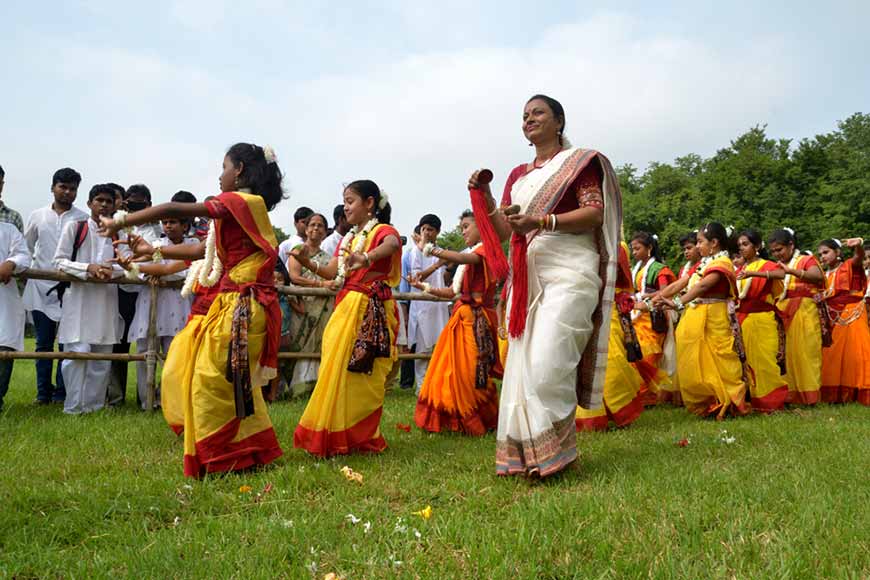 Song and dance
The Tagore composition most often associated with Halokarson is 'Phire chol maatir taane… (Return to the call of the soil)'. Eminent guests, among them the senior most officials and faculty of Visva-Bharati University, participate in the ploughing ceremony, led by a farmer chosen specially for the occasion.
Leaders of the future
This year, the annual routine has been dispensed with, in the face of the Covid 19 pandemic. To commemorate Halokarson, here are glimpses of the ceremony from previous years, through the lens of photographer Tanmoy Chatterjee.
Story Tag:
Rabindranath Tagore, Agriculture