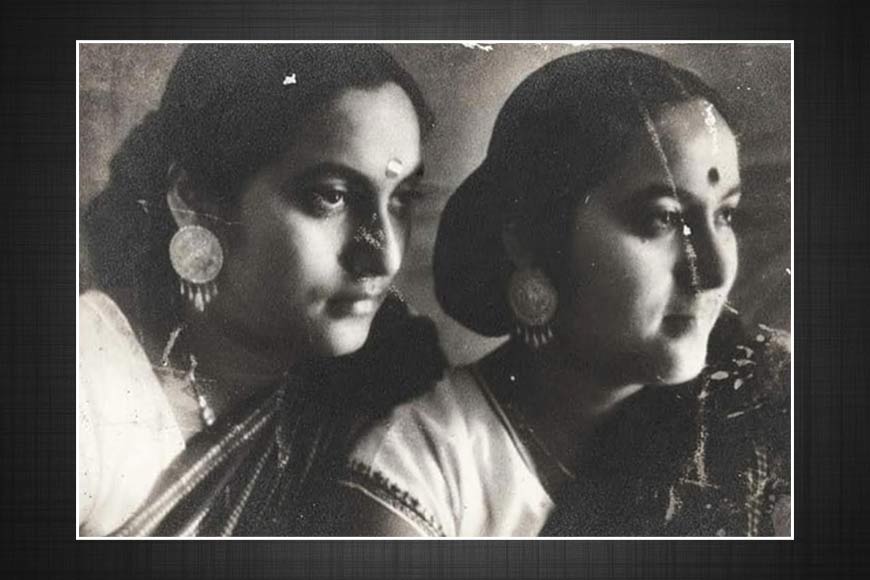 Walter Bendix Schönflies Benjamin was a German Jewish philosopher, cultural critic and essayist. He made enduring and influential contributions to aesthetic theory, literary criticism, and historical materialism. In 1931, he published 'Little History of Photography.' That very year, two 12-year-old Bengali twin sisters from Ramnagar in northern India, received an Agfa Brownie camera as a birthday gift from their father. This was the beginning of the 1930s when the country was just getting acquainted with camera. Photography as such provided a realistic image which was more objective than subjective and its novelty appealed to people here. In fact, it was unimaginable at that time that a Bengali gentleman would introduce photography to his young girls and inspire them to master an art form that would define major events of the 20th century. But that is precisely what happened.
Manoveena Sen Roy and Devalena Sen Roy were at the forefront of a handful of female photographers of that era. From the 1930s to the next few decades, Manoveena arduously photographed extensively freezing moments permanently and documenting incidents which were to become a part of history. Those snapshots were the focus of attraction at various exhibitions held in different parts of the country during the Raj and were published regularly in the elite weeklies and world-class fashion magazines of a new emerging India.
Their father Vinod Bihari Sen Roy was a teacher who served under the Maharaja of Benares and was also a member of the Royal Photographic Society of London. He not only initiated his daughters into photography by gifting them a camera but also encouraged them to dabble in different genres of photography, develop their own style, and exhibit their works. Their father's encouragement helped them to pursue photography passionately and develop their indiviual styles. This is reflected in the self-portraits that Devalena and Manoveena clicked. The siblings had exemplified what we now know as candid photography way back in the 1930s.
The sisters debuted as photographers between 1937 and 1940. Devalena and Manoveena's photographs were first published under their names in 1937, in the journal 'Sachitra Bharat'. The same year, Manoveena married the famous filmmaker Bimal Roy and came to be known as Manoveena Roy. On the other hand, Devalena completed her studies in 1946 and married a well-known industrialist, Nitish Chandra Majumdar and became Devalena Majumdar. Both of them passionately continued their love affair with photography and their pictures were published regularly in 'Illustrated Weekly'. When Manoveena travelled to different parts of the country or accompanied her husband abroad, she used to take lifestyle pictures as well as portraits of people and nature.
Manoveena clicked portraits of renowned personalities including Pandit Jawaharlal Nehru and Nobel Laureate Rabindranath Tagore. In 1939, she took a picture of Rabindranath and then in 1941, she clicked him again. In 1951, 'Twenty-five Portraits of Rabindranath Tagore' was published where Manoveena Roy's name is mentioned as the only female contributing photographer. Devalena Majumdar lived in Kolkata and she was nominated Secretary of the 'Photographic Association of Bengal'.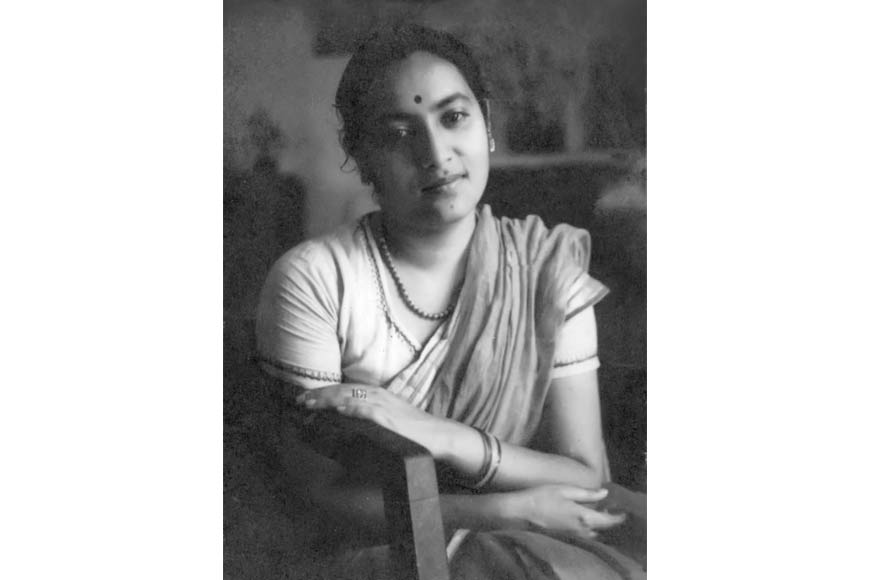 Devalena Sen Roy
Both Manoveena and Devalena resented taking pictures under artificial light. Almost the entire gamut of their work is in daylight. They had excellent technical command of the different aspects of photography and magnificent aesthetic sense and knew perfectly well how to use natural light. This is evident in the different photographs taken by them.

The Roy couple lived in a Parsi bungalow on Mount Mary Road, Bandra West, Bombay (nee Mumbai). The sprawling bungalow had a large hall decorated with several paintings. A majestic piano sat regally in a corner but the pièce de résistance was a life-size photograph of Bimal Roy. The picture was obviously clicked by his wife, Manoveena. Film director Anik Dutta is a close relative of Manoveena and Devalena who once said during an interview, "The picture was so big and realistic, it felt strange and creepy. At first glance, it seemed as if someone was standing there, even though the picture is monochromatic. black and white. I would say this was the most intriguing picture of Bimal Roy, standing with jacket and cigarette in hand. Taken during the shooting of 'Madhumati'. And if you look a little closer, you will notice that Didima's (grandmother Manoveena Roy) own shadow is discernable in the photograph. This lends a whole new dimension to the shot."
Despite their fame as stalwarts in the mainstream photographers' arena during the heyday, the accomplishments of Manoveena and Devalena have, for most part, been consigned to oblivion. Their brilliant photographs have remained away from public view, shrouded in darkness, waging a war against Time and perishing slowly. At this juncture, Jadunath Bhavan Museum and Resource Center made a commendable effort to introduce to contemporary viewers the outstanding works of these two ladies earlier this year. The organization hosted an exhibition of the rare works of Manoveena and Devalena from February 24 to March 31, 2022. The show was truly an eye-opener for people who discovered the unforgettable feat of the two sisters and how they created a new language of photography. Their selection of subject, dramatic illumination and chiaroscuro attained in natural light catches the eye of the beholder and infuses the mind with constructive, imaginative thoughts. That's where the brilliance of the photographs come from.
(Data taken from pinterest.com, enterpix.in, Jadunath Bhavan Museum and Resource Centre)
Image source : https://quod.lib.umich.edu/family of Manobina Roy