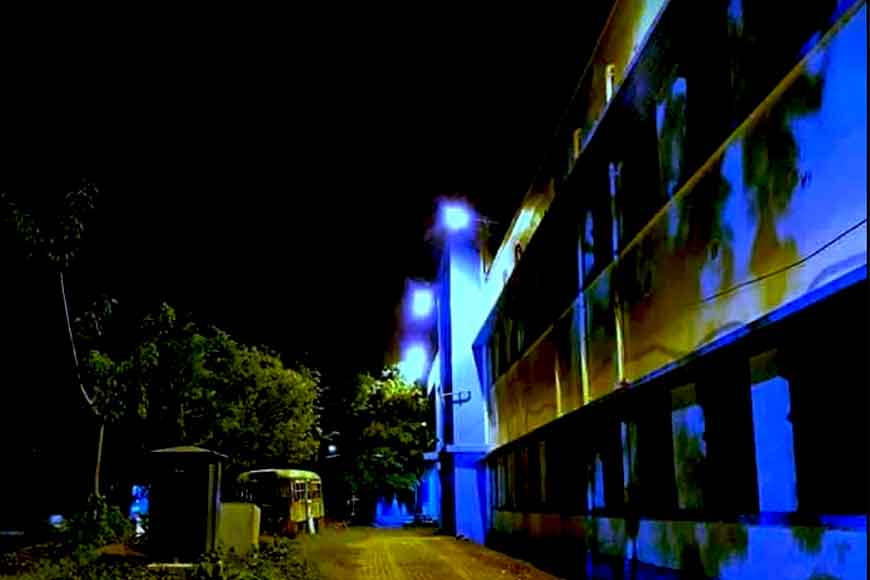 This might seem like a scene from a horror movie. Presence of ghosts in the strong room of the East Burdwan Poll Centre! Scared? Yes, agents of all political parties are having a creepy experience. At times melodious tunes from a harmonium flows by, at other times ghunghroos raise a storm. None knows however, where the music comes from, at least not from humans.
The East Burdwan Lok Sabha strong room has been set up at Maharaja Vijaychand Institute of Engineering and Technology Campus which used to be the erstwhile palace of the Maharajas of Burdwan. EVM machines and VV pat machines have been kept in this building that has a history of being haunted. The entire campus has been kept under strict vigilance of the security forces. Central forces with sophisticated arms have been deployed here for 24 hours. The CCTV cameras have also been placed in every corner. But these do not seem enough for resisting ghosts from playing pranks on the premises.
According to an election agent, the ghostly activities begin after midnight. As soon as one starts humming tunes, one can hear someone playing harmonium and various other instruments. The sound of ghunghroo makes you feel that someone is dancing at some corner of the huge palace. However, the district administration said that they did not receive any complaint from the voting agents. According to Vigyan Mancha, these uncanny happenings have been termed as a psychological delusion. But locals say the building has always been known to be haunted. Now it is to be seen if the ghosts will tamper with the EVM machines or protect them!